His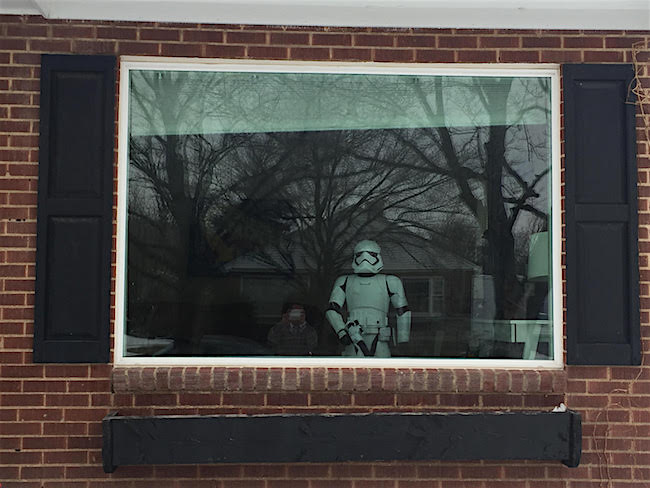 1. My brother bought the boys this huge Star Wars storm trooper. It is actually really creepy having it in our house. Maria gets scared walking around the corner. When it gets moved to the window our neighbors and people driving by do a double take.
2. We watched this movie and we really liked it. Great story!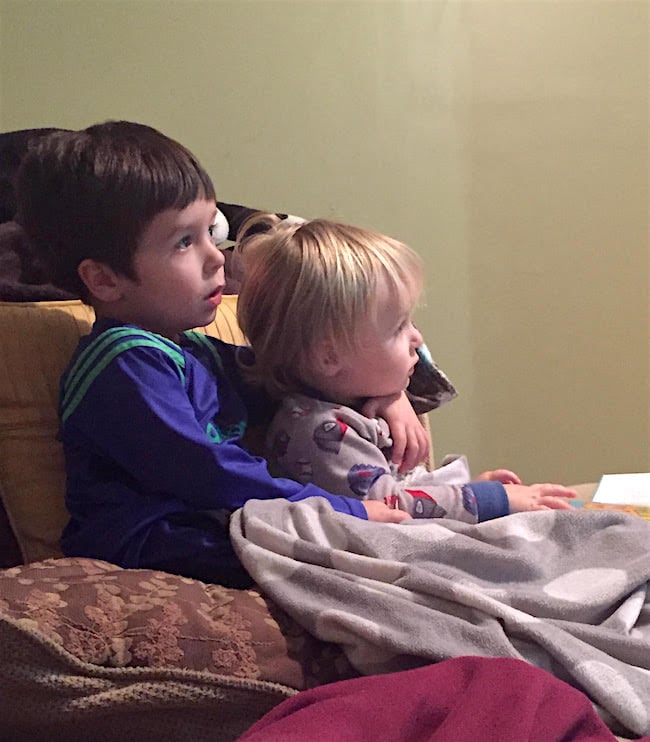 3. The boys love to snuggle and watch cartoons in the morning.
4. Really cool discovery.
5. One of the best ski videos I have ever seen.
Hers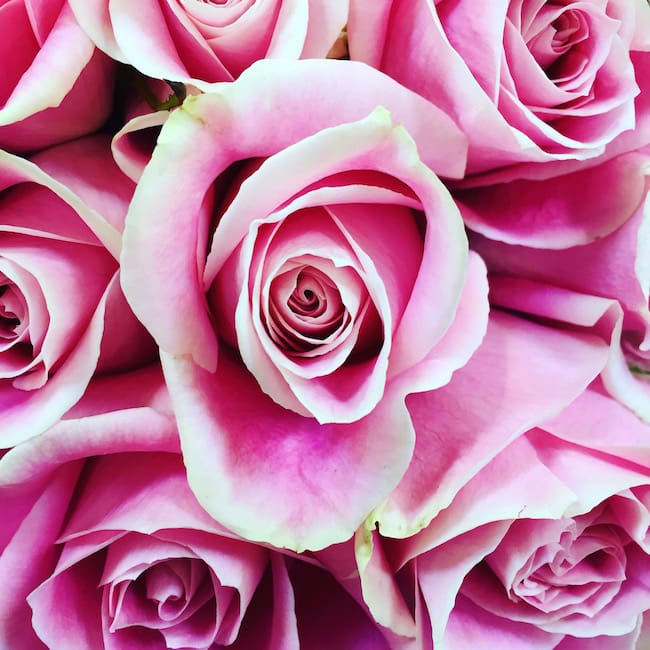 1. We had a quiet Valentine's Day at home with pancakes, flowers, and chocolate! Oh, and I bought the boys Cheetos because they always beg for them at the store, but I always say no. They only get them on holidays!
2. I didn't watch Revenge while it was on TV, but I just finished it on Netflix and WOW! Such a good show! If you are looking for a show to get hooked on, watch Revenge! Any suggestions on what I should watch now?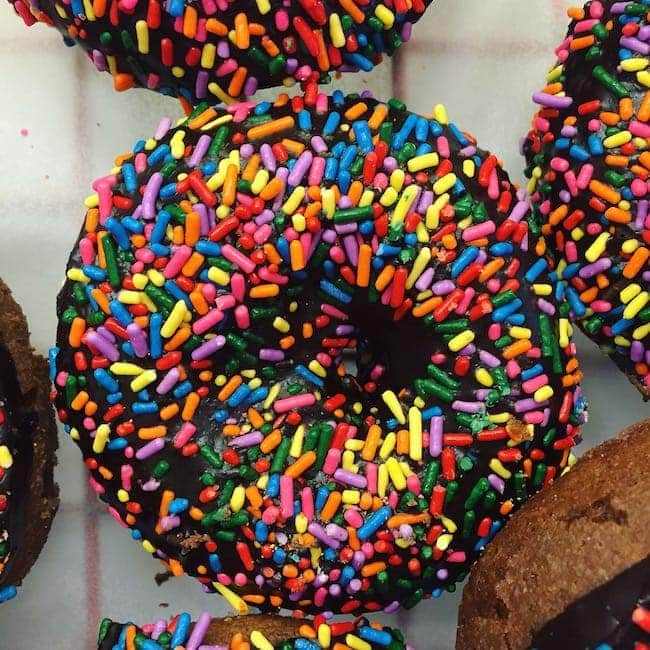 3. We started the week with donuts. Best decision ever.
4. This dessert is everything!
5. This healthy salad is going to be lunch soon!
6. It was 60 degrees this week and I think I have spring fever. I know it is February, but I am ready!
7. I love making lists! These tips are great!
8. We had a big pizza party with friends this week. I think we need to make that a monthly tradition!
9. Ultimate comfort food. My boys will love this!
10. I can't wait to get my hands on this cookbook!
11. We can totally relate to this post. The pros definitely outweigh the cons!
12. I am in Chicago for the day for an event with Inspiralized. It is a super quick trip, but I am excited I get to see some of my favorite blogging friends. Make sure you follow along on Snapchat, twopeasandpod!