His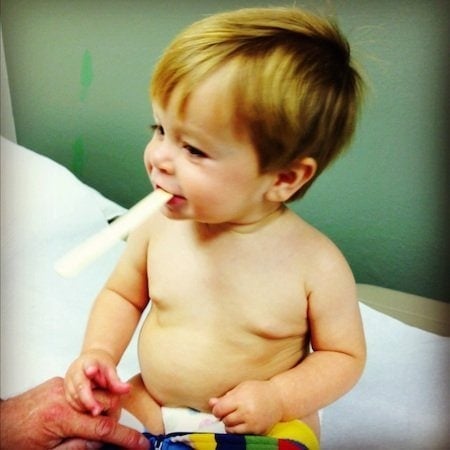 1. I have severe allergies, asthma, and eczema. I have been a crazy parent worried about our baby Caleb inheriting some of my ailments. I was sick and had to go to the doctor and and asked him about Caleb having allergies. He told us to bring him in for a quick skin test. We did the test on Monday and great news so far Caleb has no allergies. Such a big relief!
2. I'm excited I get to go to a Ute road game this year. I will be going to the Utes vs. UCLA on Saturday. Go Utes!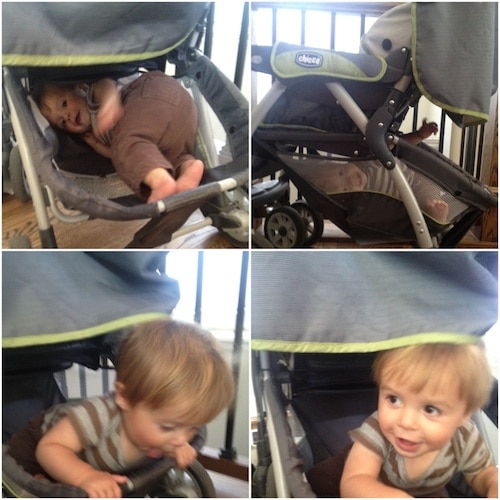 3. Caleb crawled around the corner and got real quite. So we peaked and saw he had climbed into the basket of his stroller. He was cracking up and having a blast. Top right is my favorite of our little ham. I love being a Dad to this righteous little duder.
Hers
1. Grey's is so depressing this season. I don't know if I can continue watching. Ok, it's been depressing for a long time, but I keep getting sucked in. I don't know if my heart can take it anymore. If tonight's episode leaves me down in the dumps I may have to boycott the show. Maybe.
2. It might be too cold for ice cream, but not for these popcorn ice cream cones!
3. I finally got the new iPhone 5! I went with white to mix things up a bit. I am loving it! And I just ordered the cutest case from Cuptakes! What are your favorite iPhone apps? Any new ones I should add to my fancy new phone?
4. This pumpkin cake is amazing. Almost too pretty to eat!
5. This sweater looks sooooo cozy!
6. So you know I love all things pumpkin. Well, have you seen the new Pumpkin Spice Bagel Thins from Thomas? They also have regular bagels and English Muffins. They are a limited edition so you better hurry and find them!
7. Make your refrigerator pretty with these DIY Fridge Mats.
8. We can't get enough of this dish! It's easy, tasty, and Caleb loves it.
9. We are in California for an event with Dole at Disneyland. And tomorrow we are headed to the Montage Beverly Hills for a weekend vacation! Follow us on Twitter and Instagram for all of our trip updates!