His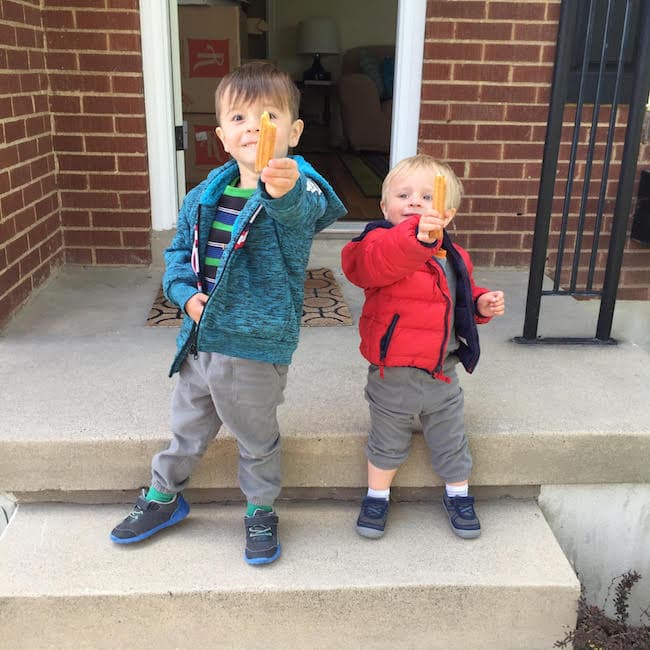 1. Churros anyone?
2. We have returned from our trip to Hawaii. What a trip! Be on the lookout for our post with the recap. Our boys had a blast. We already want to go back!
3. Do any of you watch James Corden? He is fabulous and his carpool Karaoke's are great. This has to be the best one I have seen.
4. Now that I am on the count down to 40. This is much needed information. One of these tips is sleep 10-12 hours per night. Seriously, who has time for that?
5. We are busy watching the NBA playoffs! Go Curry and the Warriors! The boys run around the living room chanting Curry, Curry! It is pretty cute.
6. These parenting tweets are hilarious!
Hers
1. We took last week off from This and That since we were in Hawaii, so we have a lot to talk about today! Don't worry, we will share a recap of our trip soon! Our schedules have been all messed up this week because Hawaii time is four hours behind Utah time. The only bonus, the boys slept until 9:30 this week! That is a record!
2. Ok, we need to talk about TV. First of all, did you watch the series finale of The Good Wife? I was disappointed. I wanted more Carey and I don't like how they left Alicia. Too many things were unanswered. A bummer of an ending if you ask me! And Nashville got cancelled!!! I am seriously so sad!! The show has been going downhill, but I didn't want them to cancel it. I wonder how they will end things. I guess we will find out in a few weeks! BOO!
3. I really, really, really want these stools for our new kitchen!
4. Our house is getting close to being done, but we don't have an exact move in date yet. We were hoping for the end of May, but it is looking like it will be June. I hope someone will tell me when I should start packing:)
5. Make your weeks feel like the weekend. YES!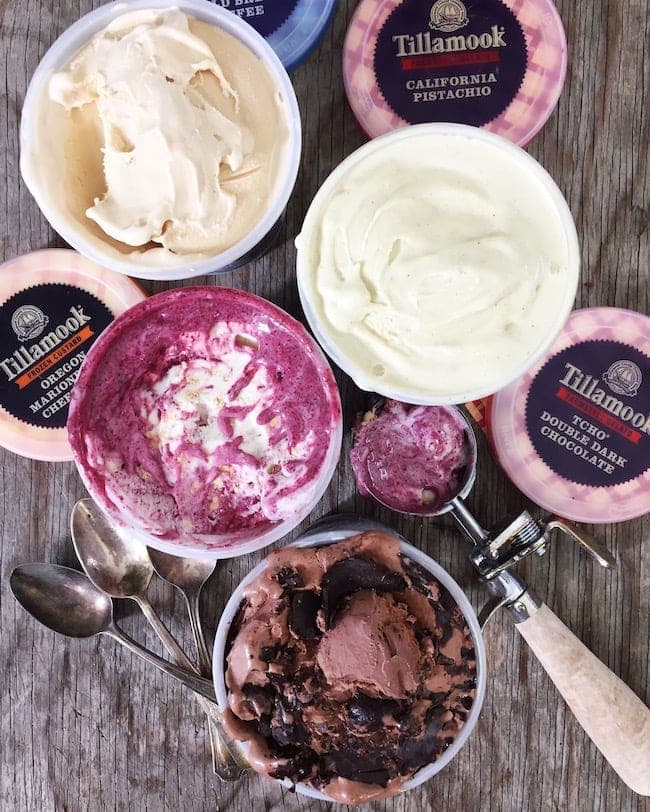 6. I am currently obsessed with Tillamook's new flavors! There are 14 new flavors and my life goal is to try them ALL! So far, I've sampled the TCHO Double Dark Chocolate, Oregon Marionberry Cheesecake, California Pistachio, and Stumptown Coffee. They are all amazing, but that chocolate one is blowing my mind. Look at those chocolate chunks! WHOA! I will report back when I try new flavors…hopefully soon! 🙂
7. I want a big plate of these fries.
8. I watched this movie on the airplane and I liked it!
9. My kind of sushi!
10. Hottest home trends.
11. I love these bowls and they look easy to make too!
12. I want this cake for breakfast.
13. Can't wait to get my hands on this cookbook!