His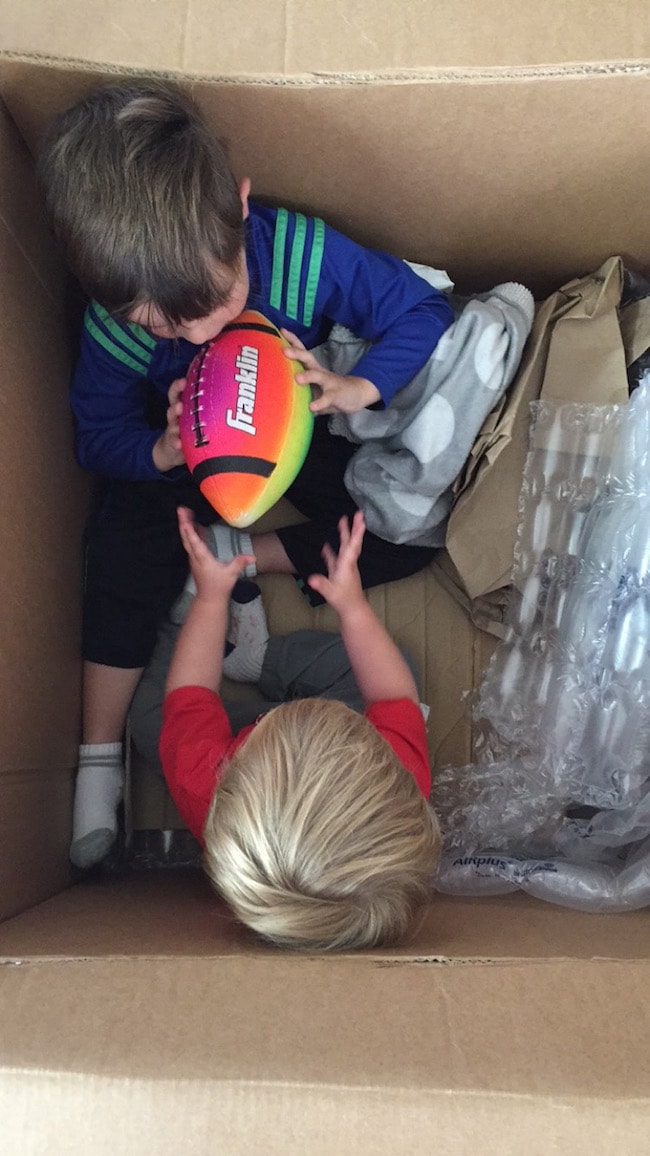 1. Boys in a box. Cheap entertainment.
2. Caleb found a little citrus juicer and said, "Mommy, we can make orange juice for the blog! That is a recipe you have never done before." He was so excited he thought of a recipe idea.
3. What do you guys think of The TSA?
4. Ouch! Would you go this far to collect information?
5. Raising successful children.
6. The Warriors are making me nervous. I hope they can come back!
Hers
1. Give me all the cherries! I made you something yummy with these cherries. Stay tuned!
2. Bread salad is my favorite salad!
3. I watched another Grey's Anatomy season finale and I am still asking myself whyyyyyy? I am SO excited for new episodes of Bloodline this weekend. Josh thinks he is going to watch the NBA playoffs, but little does he know I have Bloodline dates planned for us:) And Nashville is OVER. SO sad! And the ending??? Noooooo! They can't do that to us!
4. This dress needs to be hanging in my closet.
5. Cutest pie EVER!
6. I am not sharing this skillet.
7. Today was Caleb's last day of preschool, well for this year. He has another year of preschool because his birthday is in September. Anyways, we are excited for summer break. What do you think about us posting a little less this summer? Maybe two recipes a week? We will still do This and That and our Weekly Meal Plan…unless you are tired of these posts. We will be doing some traveling so we will share our trips and hopefully we will be in our new house so we can share some house posts too! Let us know what YOU want to see this summer. We are here for you!
8. Have you heard about Facebook Live? If you follow us on our Facebook page, we can post videos that you can watch LIVE! For example, videos of us cooking, on vacation, of our new house, or we can just chat! Are you interested in us doing some LIVE videos?
9. Adding these TED Talks to my listening list!
10. This roll cake is sooooooo pretty!
11. This outdoor space is dreamy!
12. This guacamole looks delish! Pass me the chips!