His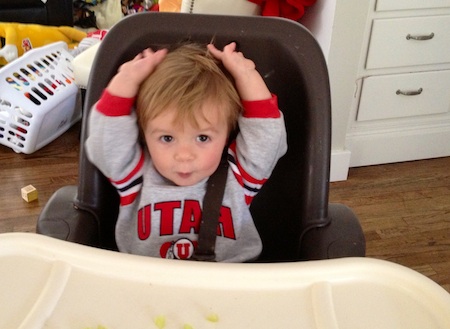 1. When I turn the TV on to watch football, Caleb always yells "ball." He also says "touchdown" and throws his arms in the air making the touchdown sign. I am so glad my little buddy likes football.
2. I am a casual regular season baseball fan, but I really love the playoffs. I have been a Giants fan since I was a kid. I've visited several major league fields and became a Yankees fan after visiting Yankee Stadium. I really love the Yankees history, culture, and fans. I would love to be able to go to one of these Giants World Series games, but I don't want to jeopardize Caleb's college fund. Someday, I hope to make it to a Giants or Yankees World Series game. For now, we will just cheer on the Giants from our couch. Go Giants!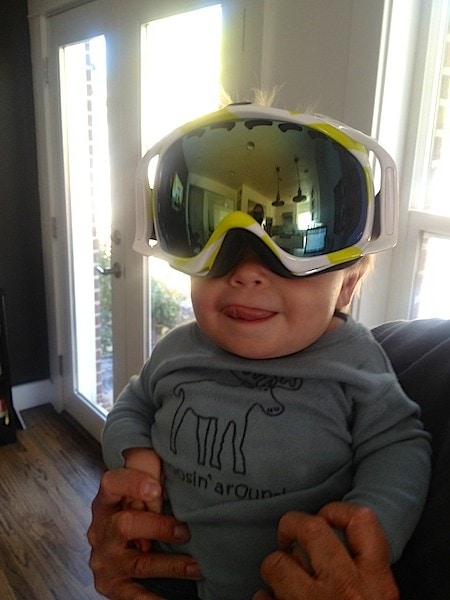 3. We got our first snow of the season yesterday morning. It didn't stick at our house, but it did higher up in the mountains. I am especially excited this year because I purchased a season snowboard/ski pass. Here's to hoping for a great ski season. Caleb is excited too!
Hers
1. The holidays came a little early this year. I created, baked, and sampled 10 holiday cookie recipes this week. Heidi and I are working on a holiday edition of Cookie Cravings. Our kitchen was a little messy this week, ok, it was a complete disaster, but it was a lot of fun. I love working with Heidi. Stay tuned for all of the details:) You will want to add these cookies to your holiday baking list. Trust me.
2. All I want to eat is this salad and this vegetable soup. I have a cookie hangover.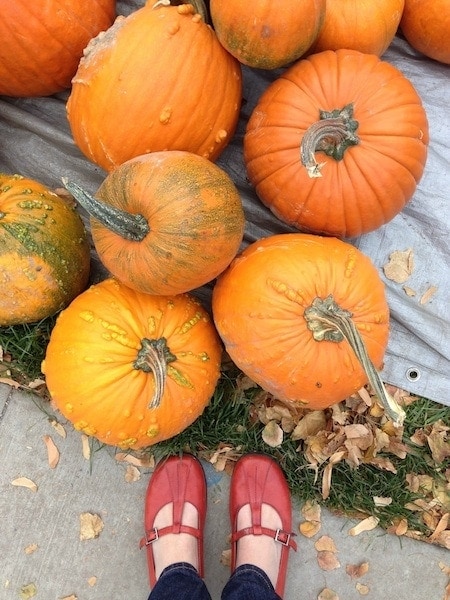 3. On Saturday, we went to the farmers market and picked out our pumpkins. We are going to carve them this weekend. Ok, Josh is going to carve them and Caleb and I will watch. I don't really get into the whole pumpkin carving thing. I don't like the smell and they are so slimy:) Plus, my pumpkins never turn out how I plan them. I always end up cutting out too much and the eyes run into the nose…and it's just one big mess. I do like to eat the roasted pumpkin seeds though. Luckily, Josh saves them for me.
4. Looking for easy, cute, and affordable gift ideas? Check out this e-book, 20 Gift Ideas Under $5. It is on sale for $4.99 until Saturday! This is a great book for the holiday season.
5. I've become friends with Jillian again. I figured it was time since I did my fair share of cookie sampling this week. I usually do the 30 Day Shred, but this week I tried Extreme Shed & Shred. I liked it. I think it's a great home workout. It was also nice to mix up my usual gym classes, runs, and elliptical workouts. What are your favorite workout DVD's?
6. My blog friends, Melissa and Erin, just launched a new site-Wooden Spoons Kitchen. They define brands, design blogs, and host websites. They are super talented. Make sure you check out their site! Congrats ladies!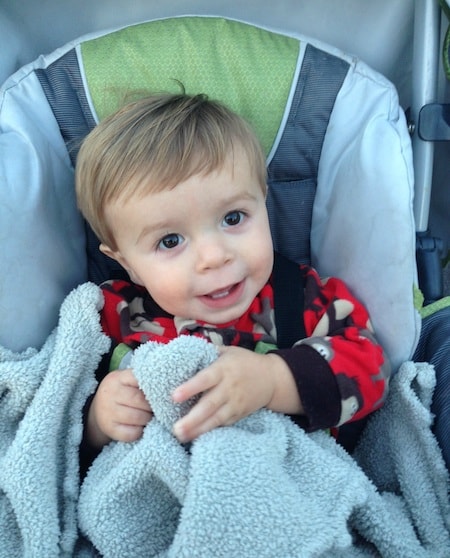 7. Caleb started saying no this week. And so the fun begins:) I'm not sure if he really knows what it means though. Sometimes he will just say it over and over. We were on a walk the other day and he said no, no, no the entire walk. Oh, and look who got his second haircut! Such a handsome boy:)
8. Halloween is on Wednesday! Are you dressing up? Caleb has a costume, but you will have to wait until Halloween to see it:) Here are a few fun spooky treats: Brownie Spiders, Dracula's Dentures, and Frozen"Boo"-nana Pops.