His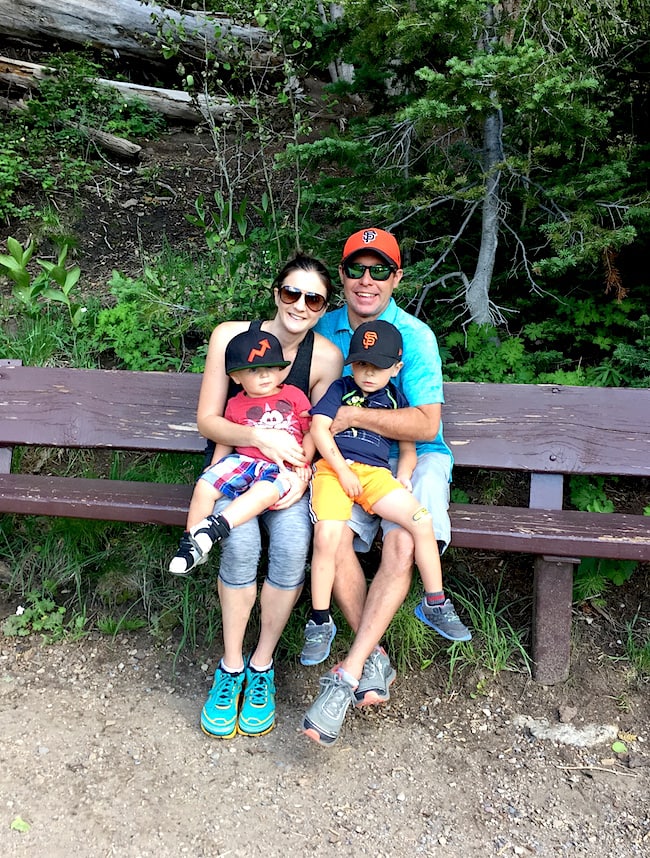 1. Family hike to Silver Lake. I promise the boys had fun, they just didn't want to stop running around to take a picture.
2. I am excited and bummed about Kevin Durant going to the Warriors. I think it will be a great addition to the team, but I am sad Andrew Bogut, a fellow Ute, was dealt to Dallas to make salary cap room for Durant. Good luck in Dallas Bogut.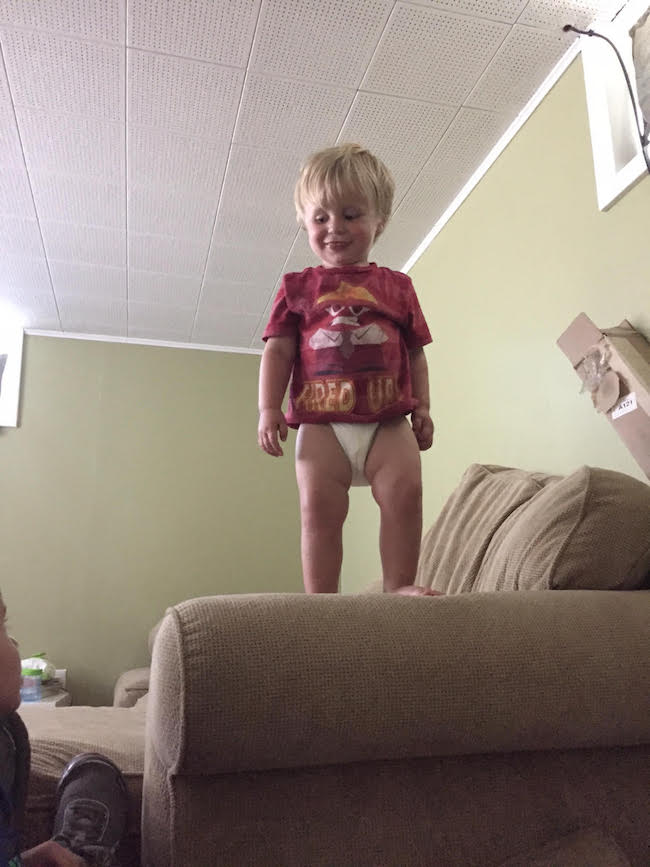 3. Caleb has started encouraging Maxwell to do naughty things. I walked in on this the other day. Of course, I took a picture prior to stopping the jump.
4. Caleb loves the 4th of July. He says it is his favorite holiday. We went to a neighborhood breakfast at our church, parade, and finished the night with fireworks. We let the boys stay up way past their bedtime, but it was worth it. They had a blast. This year was probably our best fourth ever!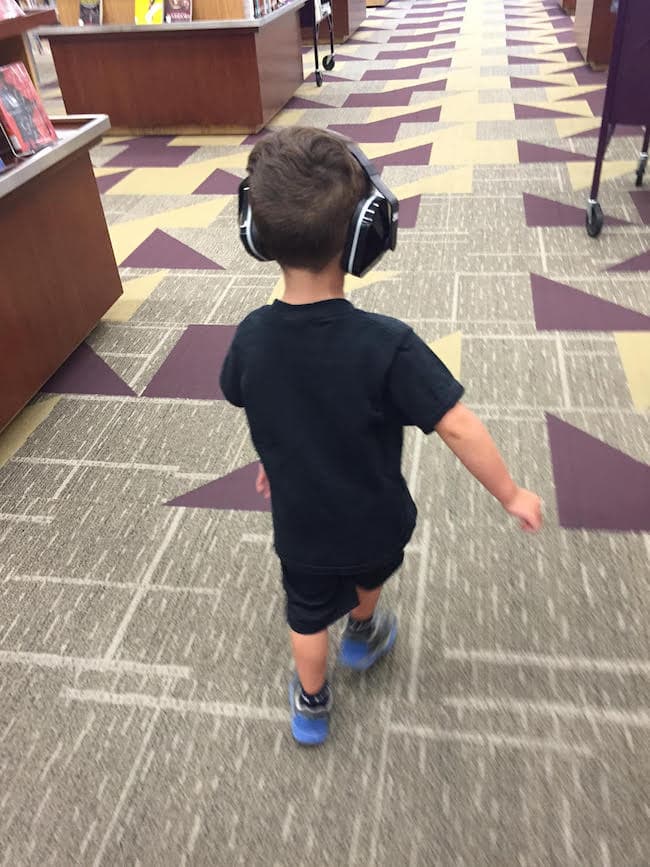 5. Caleb wanted to wear my ear protection and would not take them off when we went to the public library. He spoke very loud at the library because his ears were covered. Oops!
Hers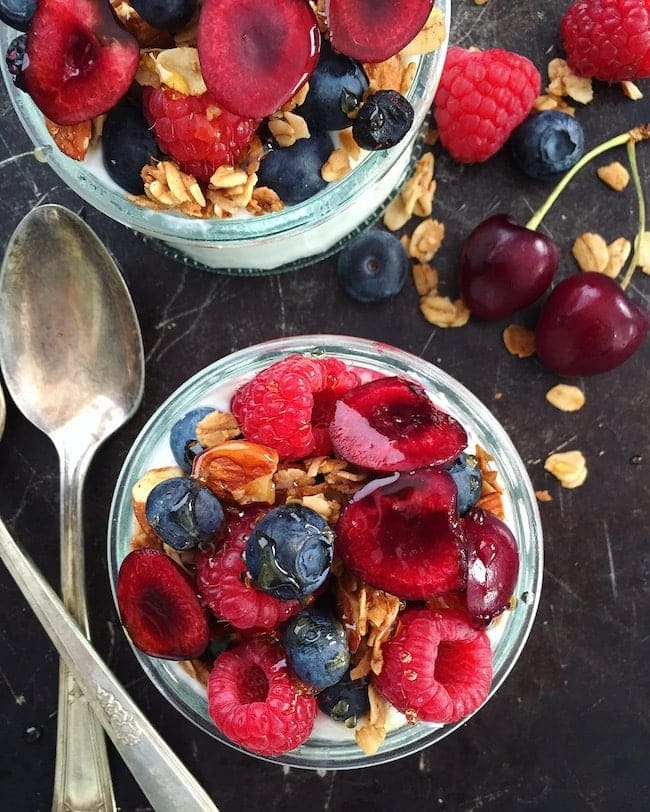 1. We had a fun 4th of July!
2. This pie will feed a crowd, unless you don't want to share.
3. I loved this book.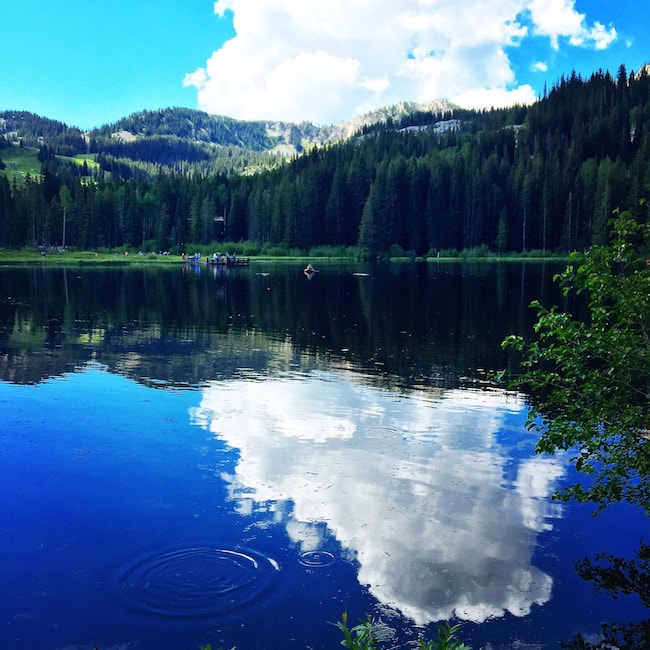 4. Silver Lake up Big Cottonwood Canyon is one of my favorite places.
5. Obsessed with this candle.
6. An Instagram account for 90's movie clips. YES!
7. This salad. That dressing.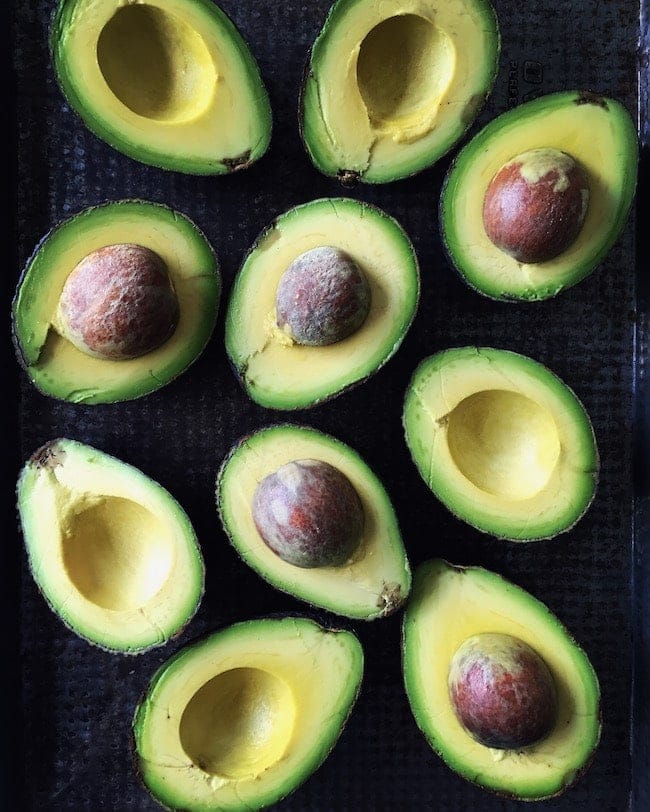 8. When life gives you avocados, make guacamole.
9. A cheese platter will be happening on this very soon. Love it!
10. I am shopping for new sheets. Where is the best place to look and what is a good thread count? I want my sheets to be soft.
11. Don't forget to sign up for our FREE email newsletter. Our special monthly round-up is going out next week and you don't want to miss it!
12. You only need 5 ingredients to make these. Sold!