His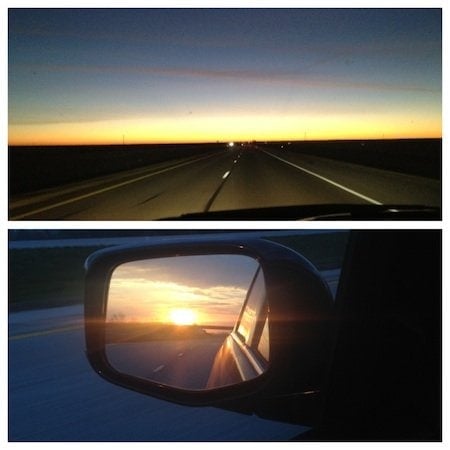 1. We decided to make a last minute trek to Illinois to help Maria's dad with a home renovation project. We stopped in Colorado to see Maria's brother's family then headed east. It was a total of about 22 driving hours. I love road trips but have only drove east of the Rockies one other time. In 6th grade my brothers, my dad, and I drove a Toyota truck with a camper shell to Wisconsin for a family reunion. That was a very memorable trip because my dad made me drive half of the trip. You read it right, I was a 6th grader driving my younger brothers who were in the bed of the truck with a camper while my dad was sleeping in the passenger seat. Needless to say this trip east was much more safe.
2. I am going to start calling our van the man-van instead of the mini-van. There is no reason a man should not love the mini-van (here after known as the man-van.) We drove across country, took half of our house, most of my tools, and my bike. We had plenty of room and were riding in comfort. Once we arrived, we took all of the seats out and put in 4 pieces of sheet rock (10 – 2X4'S), 1 (1- X 8) and 3 doors in. Embrace the man-van!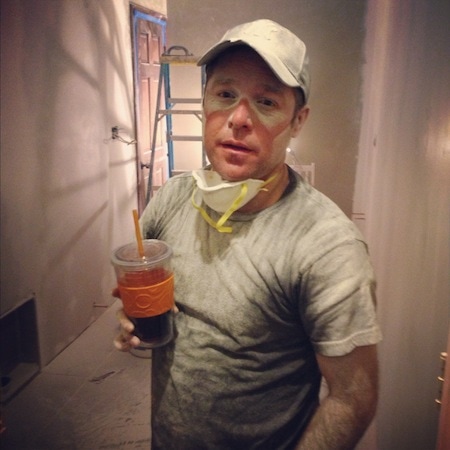 3. I have a love hate relationship with home renovation. I hate it, but I know how to do it and know how much money one can save. When I finish a project on our house, I always tell Maria I am never doing a project again. Helping others is different though. I actually like helping others with their home projects. I like that I can go home and not live in a mess.
Hers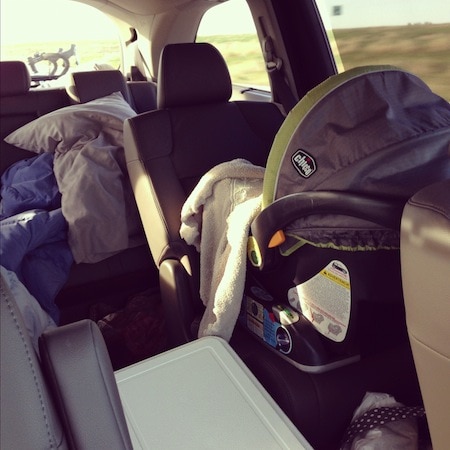 1. I am not a fan of road trips, but I survived our 21 hour drive to Illinois. I think I deserve a star…or a vacation that doesn't involve being in a car.
2. My dad lives in the boonies and his Internet connection is slower than molasses. I haven't been online much, which has been kind of nice. I have spent a lot of time in the kitchen so stay tuned for some tasty recipes! I've also been to a few antique stores and found some fun props.
3. You have to read Jenna's fairytale proposal story. It's the best! Nice work Adam! Congratulations to the happy couple!
4. Yesterday, Jessica celebrated her 30th birthday with Pumpkin S'mores Cupcakes. My kind of birthday celebration! Happy birthday Jess! xo
5. We give away a lot of goodies to our neighbors. You think we eat all of those cookies by ourselves? 🙂 I can't wait to make these Ribbon Wreath Plates. Perfect for cookie gifting-especially during the holiday season.
6. We are on vacation so that means we can eat decadent breakfasts every day if we want. I think tomorrow calls for French Toast Monkey Bread.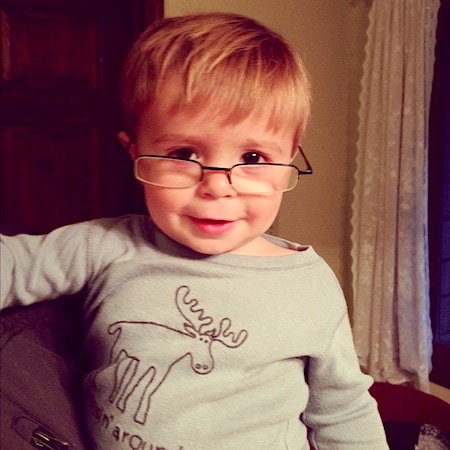 7. Hello Professor Caleb! Caleb loves playing with Papa's glasses:)
8. What are your favorite road trip foods? We are packing a cooler for the ride home. We don't do fast food:)