His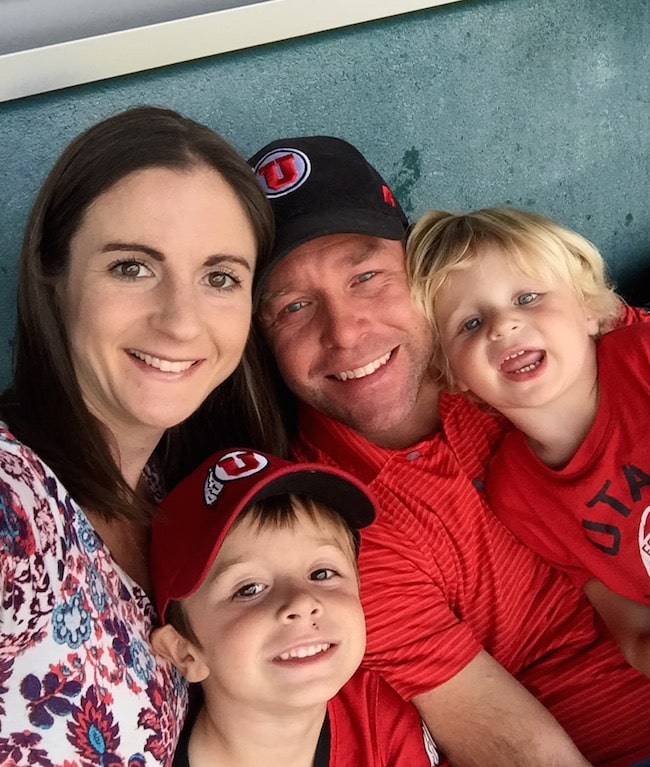 1. We went to the Bee's baseball game with Smith's and had a blast. The boys ate hot dogs and got to meet Bumble the bee.
2. This is an amazing accomplishment. I have summited two of these peaks.
3. Great article about the Olympics and where we draw the line between sport for fun and competition. What are your thoughts?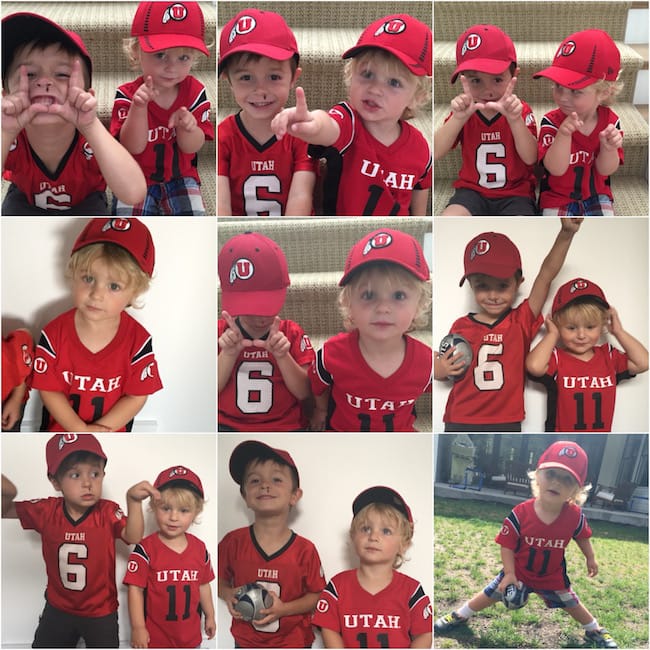 4. Our boys are excited for Utah football. They wore all of their Ute gear for the first game. Go UTES!
5. Novak Djokovik, a compilation video. This guy is just great.
6. Our house came down with a stomach virus and it was horrible. We are calling it the 3:00 AM virus because we all woke up sick at 3:00 AM. I hope we don't see 3 AM for a long time.
Hers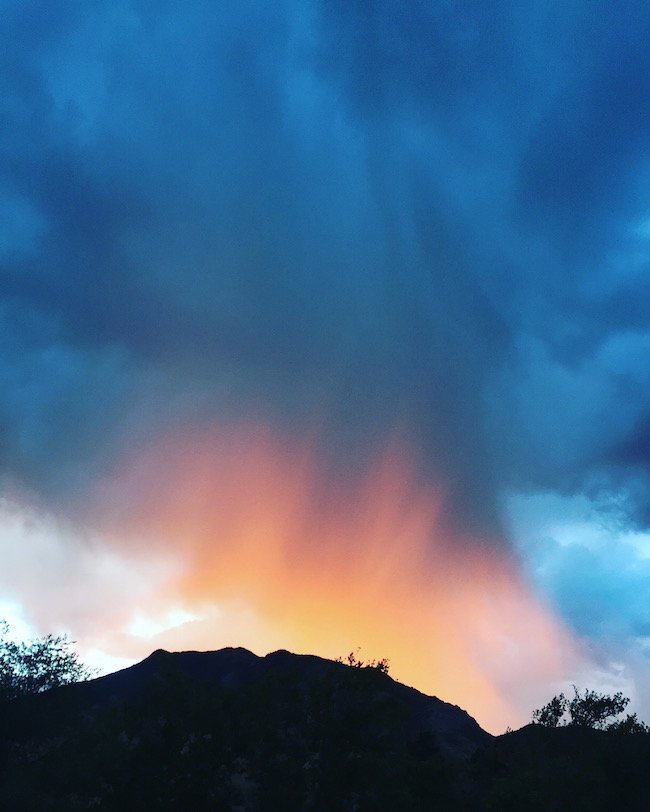 1. It has been a long week. The boys got sick over the weekend and Josh and I came down with the same nasty bug on Tuesday. We were both sick in bed at the same time. Parents shouldn't be allowed to get sick at the same time. Thank goodness for iPads and cereal for dinner.
2. This cookbook is on my wish list.
3. Have you guys tried RXBars? I normally don't like bars because they are loaded with junk, but I am obsessed with these whole food protein bars! The core ingredients are egg whites, nuts, and fruit. My favorite flavors so far are Blueberry, Peanut Butter, Coconut Chocolate, and Chocolate Sea Salt. They make a great breakfast on the go, pre or post workout snack, or travel snack. If you've tried them, let me know what flavors you like!
4. Tiny wardrobe steps.
5. These fries. Holy moly!
6. I bought a few of these to jazz up our bookshelves and I LOVE them!
7. Pumpkin…are you guys ready? I am feeling it. Let me know what pumpkin recipes you want to see on the blog this year. And you can always check out our favorite pumpkin recipes here. There are A LOT!
8. We made loaded nachos for the first Utah game. We are making these for the next game.
9. Did you guys know H&M has a home section? I am in love. I want this basket, this vase, these bowls, and this tray! The prices are great.
10. This salad is stunning!
11. Brownie heaven.
12. I want these for dinner.
13.Visit the blog on Monday for a look at our new kitchen. We can't wait to share it with you!