His
1. Another beautiful Utah sunset.
2. Eat your veggies.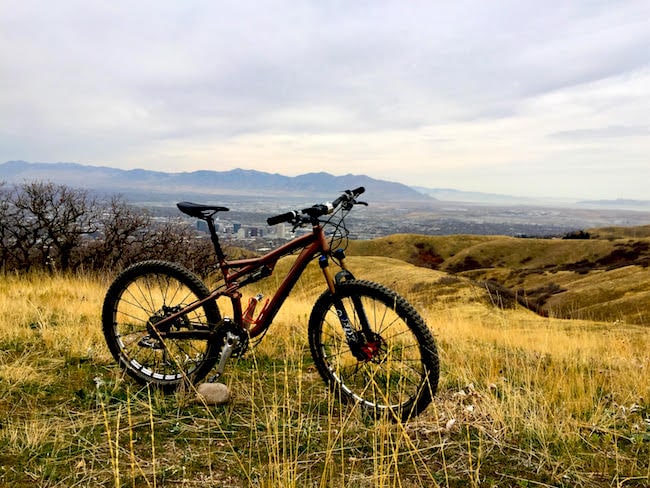 3. One week before Maxwell was born, I had a very bad crash on my mountain bike and haven't biked much since. I have been on four rides in the past week and it has been great! Here is a picture of the Bonneville Shoreline trail that is just a few minutes away from where we live and a big reason why I fell in love with Utah.
4. This is a great story.
5. We had friends over for dinner and Caleb was so excited. He asked me if he "could get fancy" and this is what fancy looks like. Ha! He wore his tie the whole night.
Hers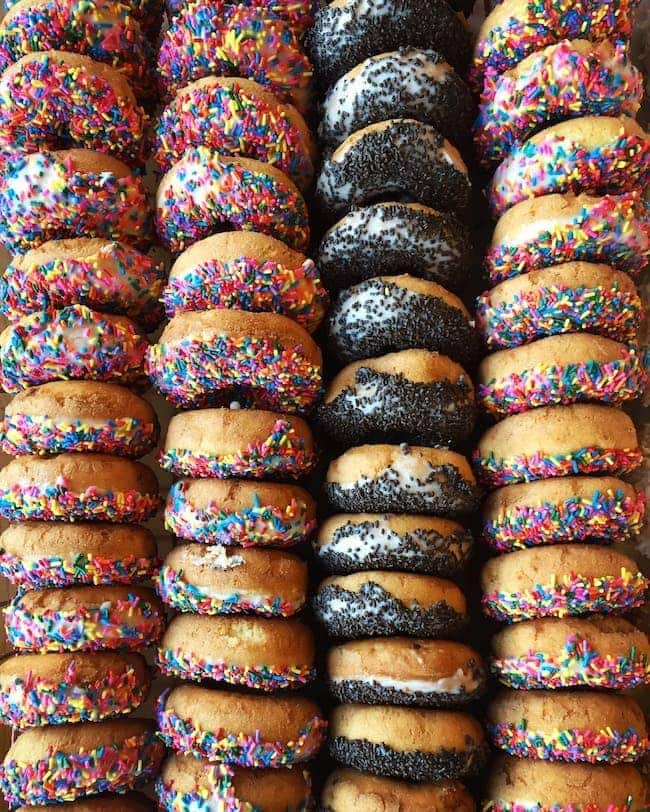 1. I have been trying to stop and appreciate the little joys in every day…like sprinkle donuts. Focusing on the good has made a huge difference in my week. It's been a happy week!
2. Thanksgiving is one week away! We are keeping things low key this year. It will just be the four of us at home. We are excited to start traditions with our boys. Do you have any favorite family Thanksgiving traditions? Share in the comments. And if you still need recipe ideas, check out all of our Thanksgiving recipes here.
3. Color me happy! Such a fun cookbook!
4. This galette is fall perfection.
5. Choosing your wardrobe essentials.
6. Those layers!
7. A good reminder, it's almost Christmas card time!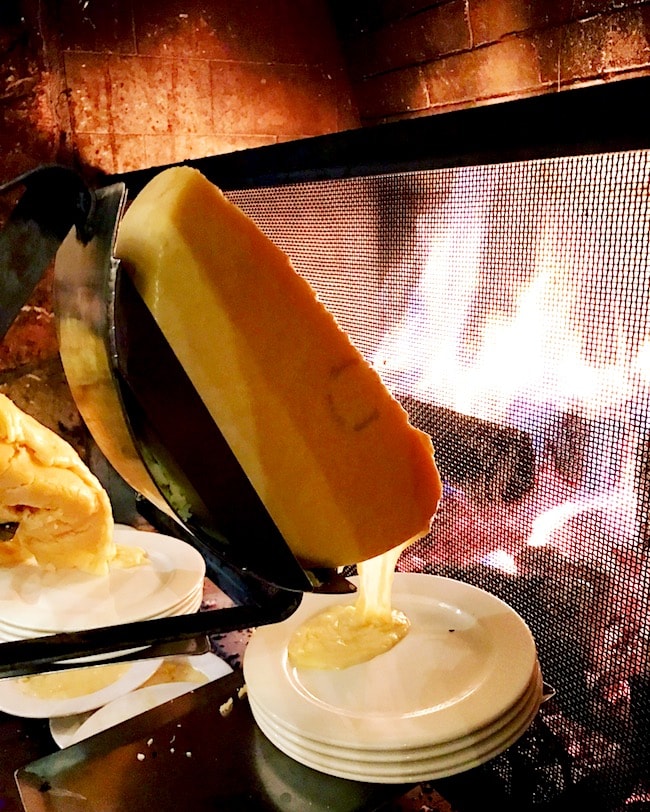 8. I went to Deer Valley's winter tasting dinner and the food was CRAZY good. If you are skiing this winter make sure you check out the dining scene too. And if you don't ski, you can just eat all of the things. Josh will be on the mountain while I am by the fire eating raclette:)
9. Are there any good holiday movies coming out? I haven't been to the theater in over 5 years, but maybe this is the year!
10. We shared a new video on Facebook this week. You should make this soup for dinner!
11. I want my Thanksgiving table to look like this.
12. I don't think I can wait until Thanksgiving to make these rolls. I need them NOW!