His
1. Maxwell had a cookie decorating play date with his little friends this week. I think he put more sprinkles and candies in his mouth than on his cookie.
2. Holiday gifts that would probably disappoint kids today. I had a few of these.
3. I have been listening to the Dan Patrick show since 1999 and listen almost every day. This was hilarious.
4. The Warriors play the Jazz tonight and I am trying to talk Maria into going. It would be a fun date night.
5. I am thinking about getting one of these. Anyone have one?
Hers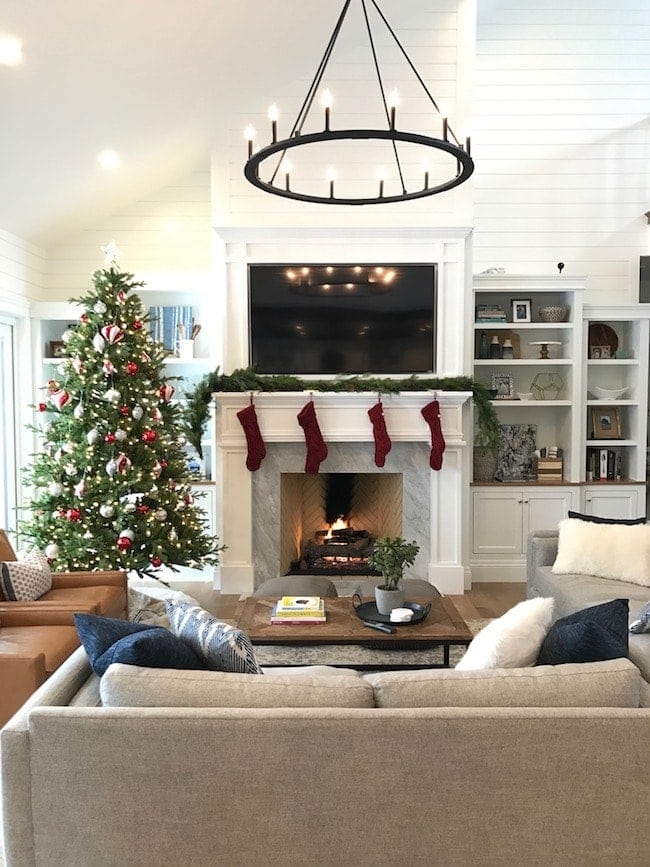 1. It is our first Christmas in our new home and we are loving it. Our tree is up, the stockings are hung, and I even added some fresh garland to the fireplace! We hosted a Christmas brunch and holiday party with friends this week and I have the holiday spirit! I love this time of year.
2. My favorite cardigan. It is so soft and cozy!
3. How is your holiday baking going? Any favorite cookies so far? Do tell! I am always looking for new cookie recipes. I hope you saw these Snowy-Topped Brownie Drops yesterday, they NEED to be on your baking list.
4. A fun way to top the Christmas tree!
5. I am always in the mood for an oatmeal cookie.
6. Simplify gift giving! YES! We do something similar with our boys. We do three gifts-one for the heart's desire, one for the body, and one for the mind…and then we do fun stocking stuffers. It makes life so much easier and helps us focus on the true meaning of Christmas.
7. Speaking of simplifying, I signed up for an online course that is going to help me simplify my life in 2017. I am super excited about it! You should join me, you can sign up for A Simple Year here!
8. We hit 1 million followers on Facebook. THANK YOU!! We are so grateful for all of you and your continued support over the years. Oh, and we shared two new videos on Facebook this week-Brown Butter Salted Caramel Snickerdoodles and Salted Caramel Pretzel Fudge. Both are winners!
9. Avocado toast goals.
10. Brown butter makes everything better. Proof, these cookies and these cookies!
11. I bought this cake stand for a friend…and then I bought one for myself:) It's so pretty!
12. These wooden salad servers are on sale. Santa, are you listening? 🙂
13. This Saturday afternoon, 12/10, I am going to be at Smiths' Marketplace helping with Santa's Milk Drive. Smith's has committed to donating $5000 worth of milk to the Utah Food Bank in addition to matching any gallon milk donations we get on Saturday. There will be milk, cookie samples, and fun giveaways, so come see me if you are in Utah. And if you would like to contribute to Santa's Milk Drive by donating a gallon of milk (the most under donated store-bought item across the nation) online, you can donate here: milklife.com/givekroger. You can enter your zip code so the milk you donate will be delivered to your local food bank. Your donation will stay in your community.