His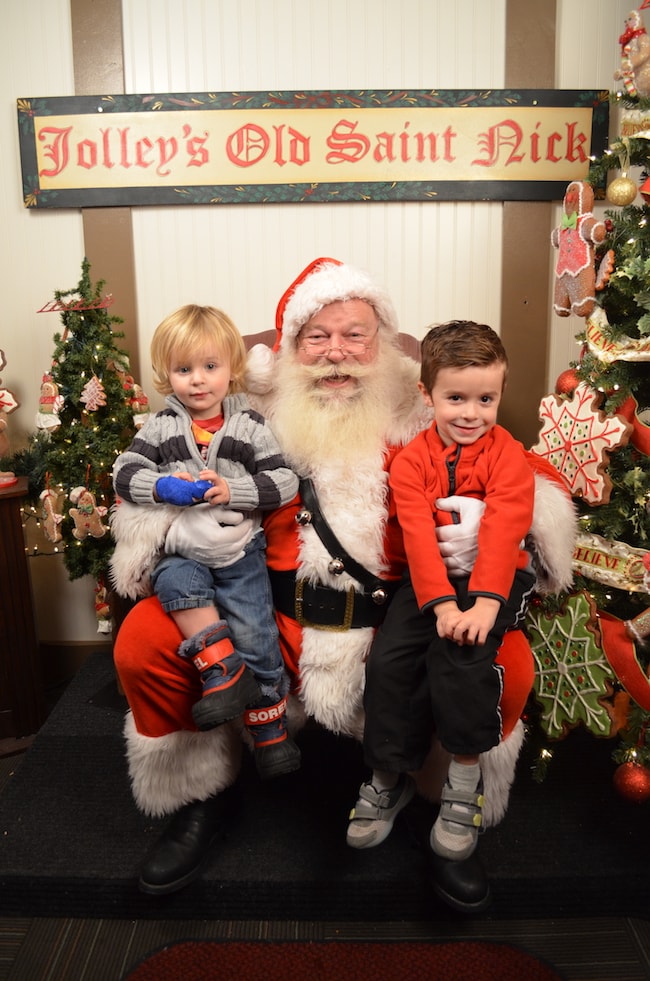 1. We took the boys to see Santa and so far they are on the nice list. They only have a few more days to go. I think they will make it.
2. We had a blast making our first family gingerbread house. It took a lot of will power for Maria and I to actually let the boys decorate. At first, we were taking over and trying to make the house look good, but then Caleb asked why we weren't letting him help, oops. We stepped back and let the kids go at it.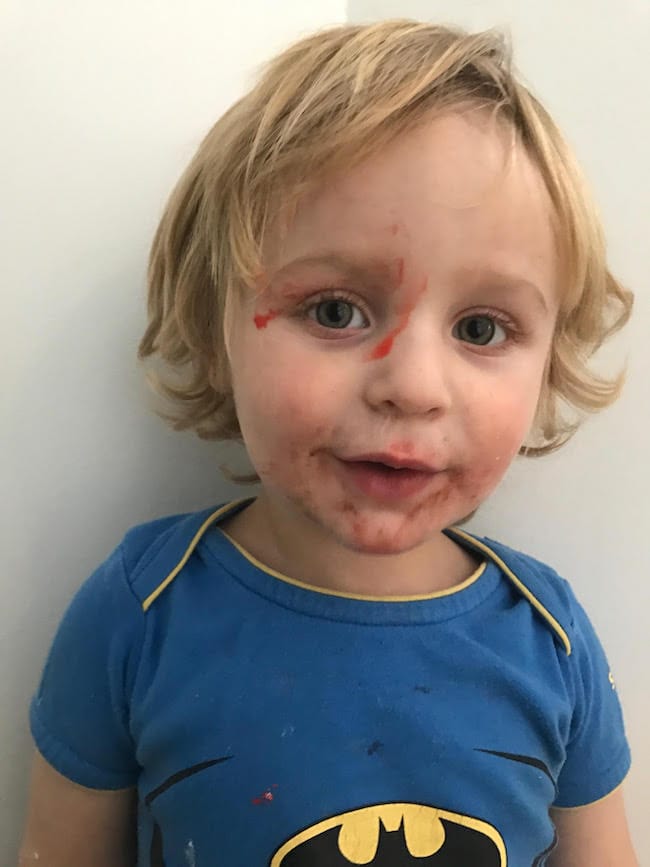 3. Maxwell really wasn't into the decorating the gingerbread house, he just wanted to eat all of the candy. He had icing and candy all over his face. It looks like he got beat up, but I promise it is just sugar:)
4. Where are my goggles? This is funny!
5. I just got an iPhone 7 and ordered this wallet case.
6. Maxwell had his stitches taken out yesterday morning and his wound is healing well. Thank goodness and thank you for all of your well wishes.
Hers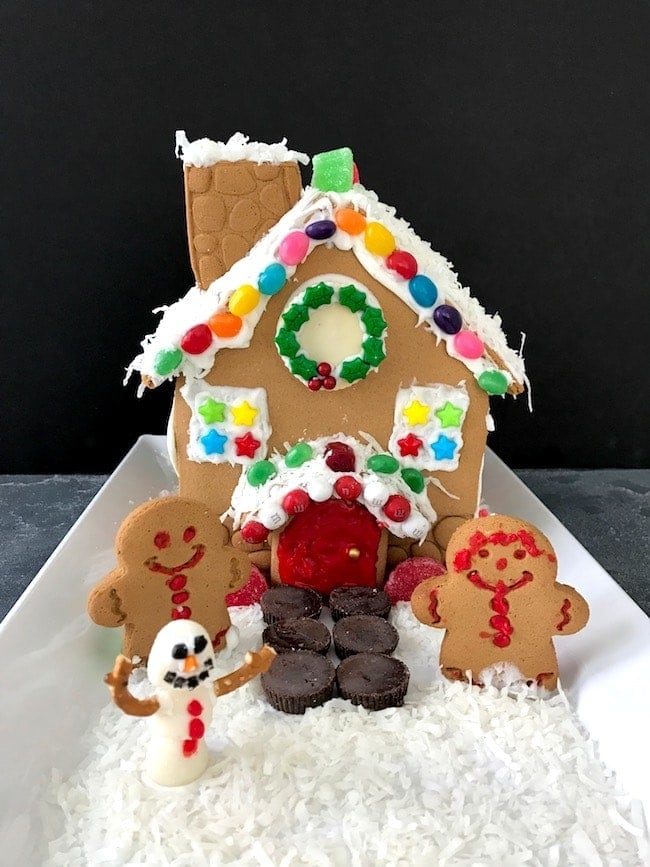 1. We made a gingerbread house with the boys and they had a ton of fun. It is still standing so I am calling that a success:)
2. This book is on my reading list, has anyone read it?
3. My favorite booties are on sale! I think I need to order a few more colors.
4. This brie is almost too pretty to eat!
5. Stocking stuffers…give me some ideas!
6. All I Want for Christmas. Loved this!
7. Did you watch the teaser Nashville episode? It is on CMT now and the regular season starts in January. I am still watching. I am curious how things will play out. I need a show that I can binge watch over the holidays? What are you loving?
8. These two have my heart. I hope they will want to snuggle together forever:)
9. I have made multiple batches of these cookies, these cookies, and these cookies. I was going to call it quits on holiday baking, but I think I have one more batch in me because I am craving these! I don't think I will share, well maybe with Santa:)
10. Homemade vanilla with the cutest labels.
11. So excited about this site!
12. We are going to take some time off during the holidays so this will be our last This and That for the year! Thanks for tuning in every Thursday. You guys are the best! We will be sharing the Best of 2016 and our favorite recipes from the year next week, so make sure you tune in. You can wear your pj's and slippers:)