His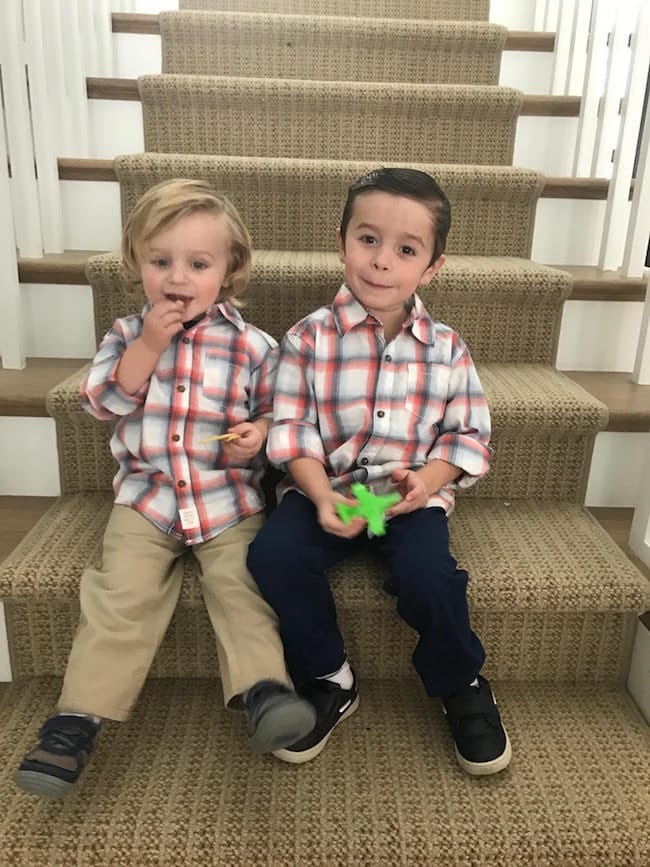 1. Brothers! Maxwell keeps asking for a haircut so I guess it is time to take him in. I personally love the long look.
2. When Maria was in LA we went to see the movie Moana. It is the best Disney movie I have seen in a long time. The boys loved it too.
3. This is hilarious!
4. Did you see that Clemson win? One of the greatest football endings ever!
5. The Chiefs play the Steelers on Sunday and I am a little nervous. I hope Alex can pull out the win! Go Chiefs! I am also routing for the Patriots.
Hers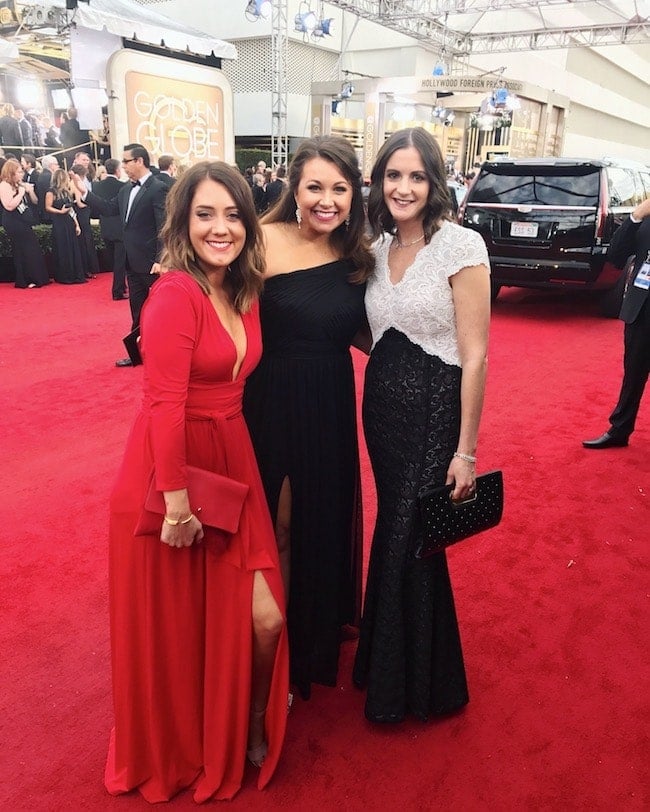 1. I attended the Golden Globes with Lindt Chocolate and had the most amazing time. The entire day was surreal. We walked the red carpet with all of the stars and saw so many of my favorite actors and actresses…Ryan Gosling, Denzel Washington, Connie Britton, Reese Witherspoon, Zoe Saldana…the list goes on. I am still pinching myself. I hope you followed along on Instagram stories because I shared lots of fun photos from the night. What did you think of the Globes?
2. While I was in LA, I made sure I visited a few sweet spots. Bottega Louie was amazing, the desserts were GORGEOUS and the macarons were perfection. I also enjoyed Milk Jar Cookies. The cookies are big, super soft, and they have tons of fun flavors. I highly recommend both places. We also went to a Lakers game. I am not a Lakers fan, but the game was still fun:)
3. I watched this movie on the plane and loved it.
4. Cupcake goals.
5. Yes to all of these!
6. This is Us was back with a new episode this week. I love that show so much! I am also loving Nashville this season. I took a break from Stranger Things, but I saw all of the cast at the Golden Globes and those adorable kids motivated me to keep watching. It is getting SO good! I don't know why I took a break, such a great show!
7. Mac and cheese for breakfast? I'm in!
8. Turning my brown bananas into this bread.
9. My new favorite shampoo and conditioner. It makes my hair so soft and smells good too!
10. This soup is calling my name.
11. I want to take a big bite out of this burger.
12. Can't wait to read this book.
13. Check out our latest video! They are my favorite tacos!