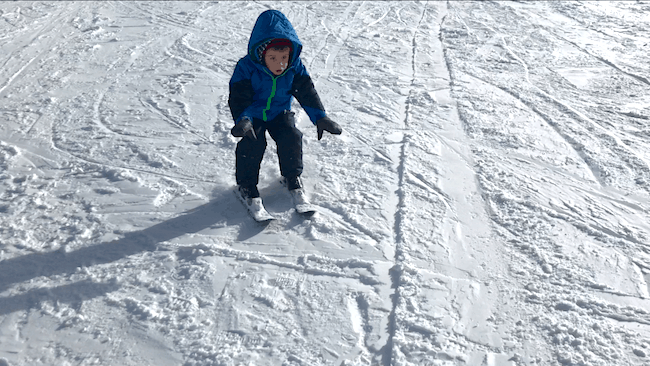 His
1. Caleb is learning how to ski and he is loving it. He keeps asking me when he can go on the jumps…ha!
2. The Patriots are going to the Super Bowl and we are excited. Well, Caleb is still sad the Packers lost but he said he would cheer with the Patriots with us.
3. It was Caleb's turn to get a haircut. He said he is a bat:)
4. Just ordered this book, has anyone read it?
5. We have Amazon Prime, but we have never watched any shows on Amazon? Do you have any favorites?
6. It has been an awesome ski year so far. In January, the Wasatch has received 200 inches of snow. 200 inches in one month, that is crazy! Hopefully, the snow continues and we don't have an early melt off.
7. This accident happened in North Salt Lake. So scary. I am glad no one was hurt.
Hers
1. I baked a batch of mini chocolate chip cookies because I was thinking portion control, but my portion was six cookies. Oops!
2. We started watching the Crown on Netflix and now I know why it is so popular. It's so good! If you haven't started watching, start now!
3. Get your veggies! I am loving this cookbook.
4. Words to ban from your vocabulary.
5. I have a love/hate relationship with linen bedding. I LOVE it because it is super soft and I kind of like the natural, wrinkled look, but at the same time I can't stand the wrinkled look. If it gets too wrinkly, it just looks messy. Any tips on how to keep linen bedding looking good? And ironing every day is not an option. I would rather have my bed look messy..ha!
6. So creative and SO pretty!
7. Mail art, so fun!
8. Dinnertime in 36 different homes.
9. Speaking of dinner, I ate this for dinner five nights in a row. Yep, it is that good.
10. A great game day dip! Pass me the chips!
11. Love this vase. Maybe if I buy it Josh will buy me flowers? 🙂
12. Perfect for Friday night pizza night!