His
1. I went skiing yesterday and it was another beautiful day on the slopes. This ski season is awesome.
2. The Super Bowl is on Sunday and we are all cheering for the Patriots! Did you see this video? I do love Tom Brady!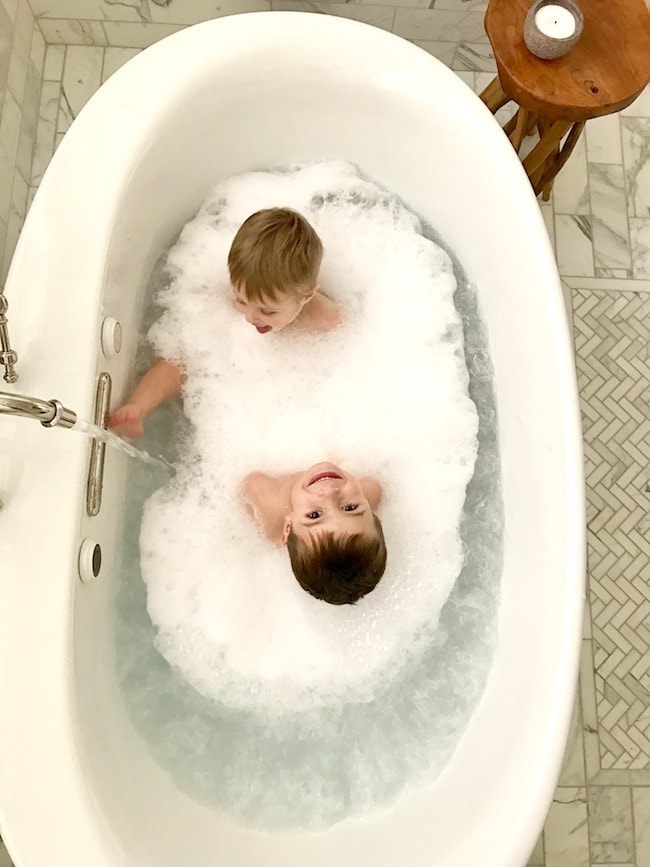 3. Brothers taking a bubble bath. They will love this photo when they are 18. Ha!
4. Several of you recommended The Man in the High Castle on Amazon Prime. I am going to check it out. Thanks!
5. I am teaching Caleb how to ski and I just ordered this to help us out. Has anyone used one?
6. The Danettes do spin. This was hilarious.
Hers
1. The big game is on Sunday AND my birthday is on Sunday. We are going to have one BIG party! On the menu, loaded nachos, soft pretzel bites, and chocolate cake. The boys said we HAVE to have chocolate cake. I am ok with that:) Don't worry, I will make sure we have a veggie tray, fruit, and a salad too. What are you making for the Super Bowl?
2. Checked out this book at the library. I am excited to start it.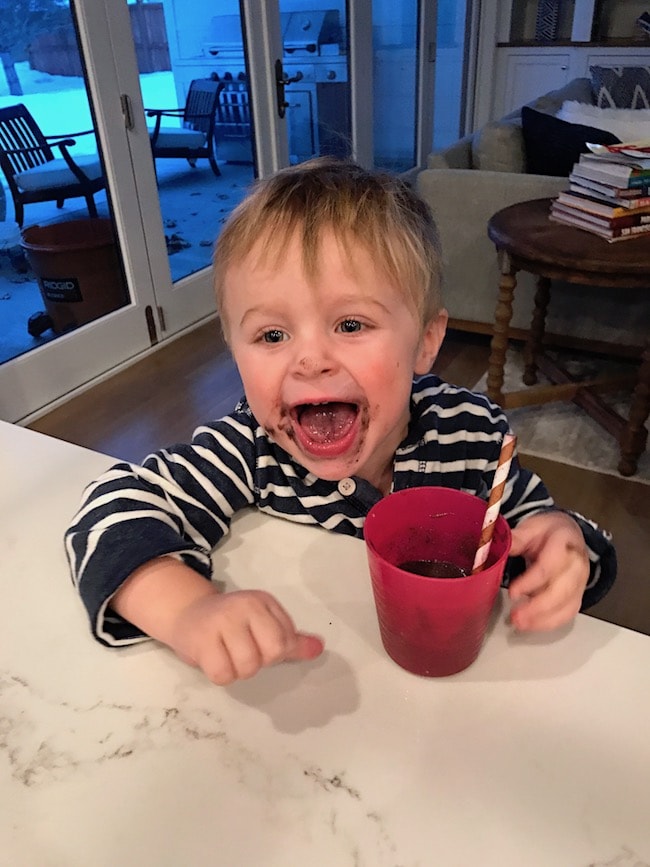 3. Weelicious has inspired us to start our mornings with smoothies! Check out the Smoothie Project! The boys are loving them.
4. Dreaming of summer and loving this swimsuit and this swimsuit.
5. My kind of comfort food.
6. YES to all five.
7. This cake is super duper cool!
8. Pretty in pink.
9. Check out our latest video. Warning, you will NEED chocolate after watching:)
10. Pass the pasta!
11. These little chocolate pies are too cute!
12. Could you pick nine?