His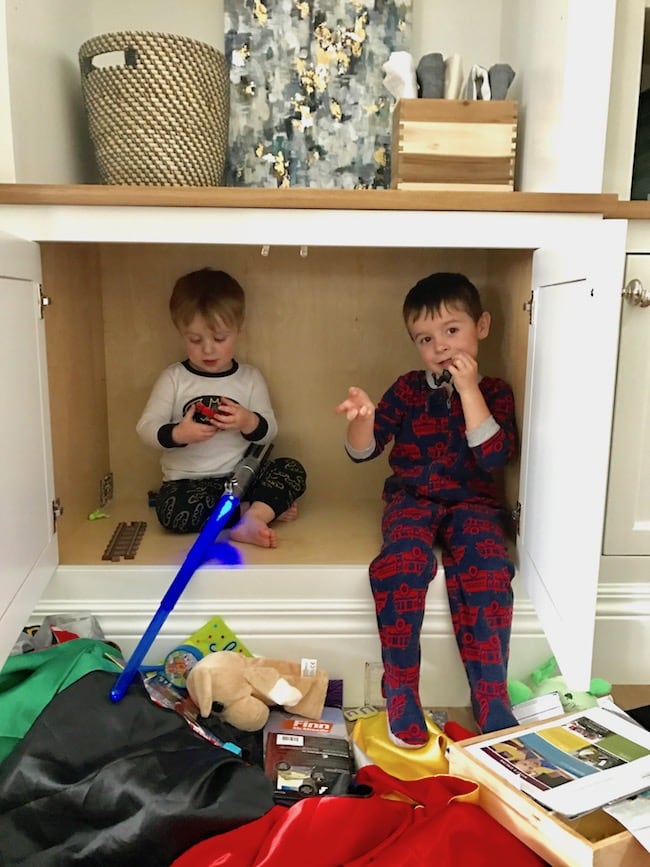 1. The boys like to empty out the toy cabinet and hide. The other day they played in there for about twenty minutes with the door shut. They were whispering to each other and having a good time!
2. Then and now.
3. Spring Training has started for the MLB and Caleb asked to record all of the Yankees and Giants games. Proud dad moment.
4. Kevin Durant is out at least four weeks with a knee injury. Not good for the Warriors.
5. It's been another great week of skiing. Lots of fresh powder! I skied over 40,000 vertical feet in two days and I am heading back up the mountain for more.
6. Maxwell is a bit of a hoarder. He loves keeping special treasures in his crib. I guess his book was more comfortable than his pillow. Ha!
Hers
1. Last week, I went to Sacramento to tour almond orchards with my partner Almond Breeze. The orchards were so beautiful! I got a taste of spring and now I am REALLY ready for the snow to go:)
2. Nashville, WHY? Ok, I know why, but WHY??? I seriously balled my eyes out. Nashville isn't going to be the same. I don't know if I can still watch.
3. I enjoyed the Oscars, except for the BIG oops at the end! Jimmy Kimmel was great and the boys loved Justin Timberlake's song and dance at the beginning. They love the Trolls movie:) Viola Davis's speech was perfection and I loved Emma Stone's dress.
4. My two favorite things COMBINED!
5. Obsessing over this book.
6. Adding this top to my wardrobe.
7. I am dying over these!
8. Let it go.
9. These little treats are so fun!
10. Classic stripes.
11. School lunches from around the world. America needs to step it up.
12. Genius!
13. Check out our new video! I am so glad you guys are loving this one. I have enjoyed seeing your pictures on Instagram. If you make a recipe of ours, please share a photo on Instagram and use the hashtag #twopeasandtheirpod! We love seeing what you make!