His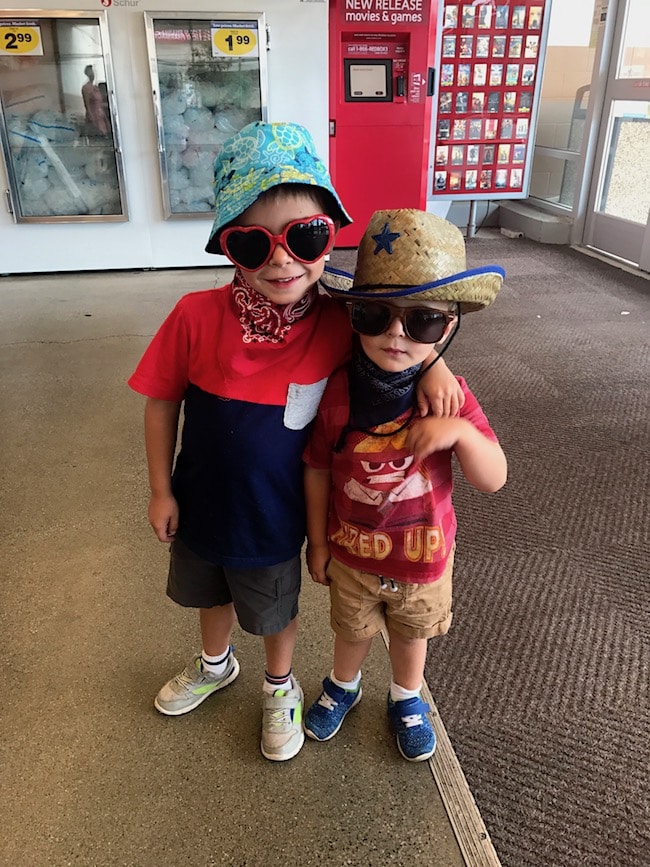 1. This is how our boys dress to go grocery shopping at Smith's.
2. Get this on your calendar.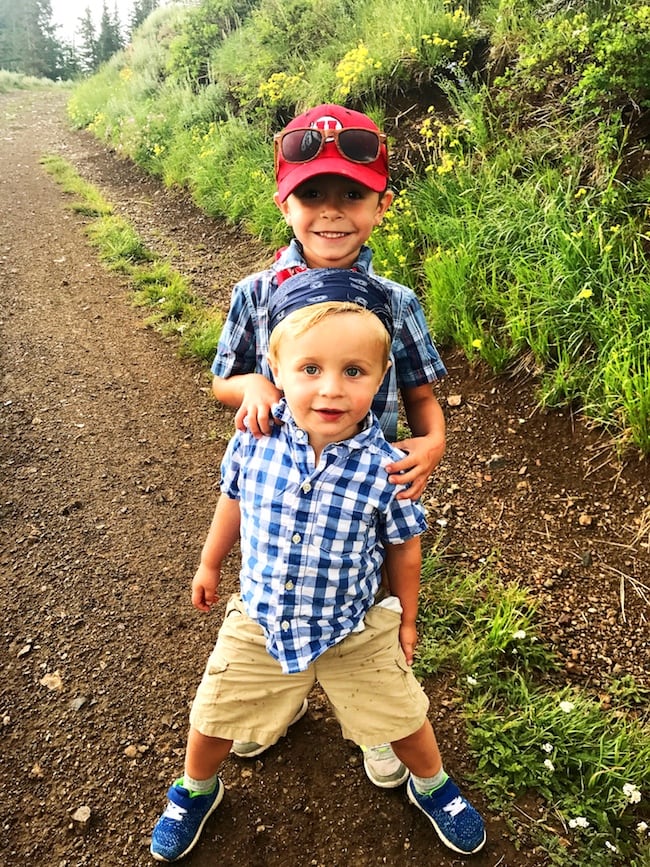 3. We went on two hikes this past week and our boys did great! I am amazed at what their little legs can do.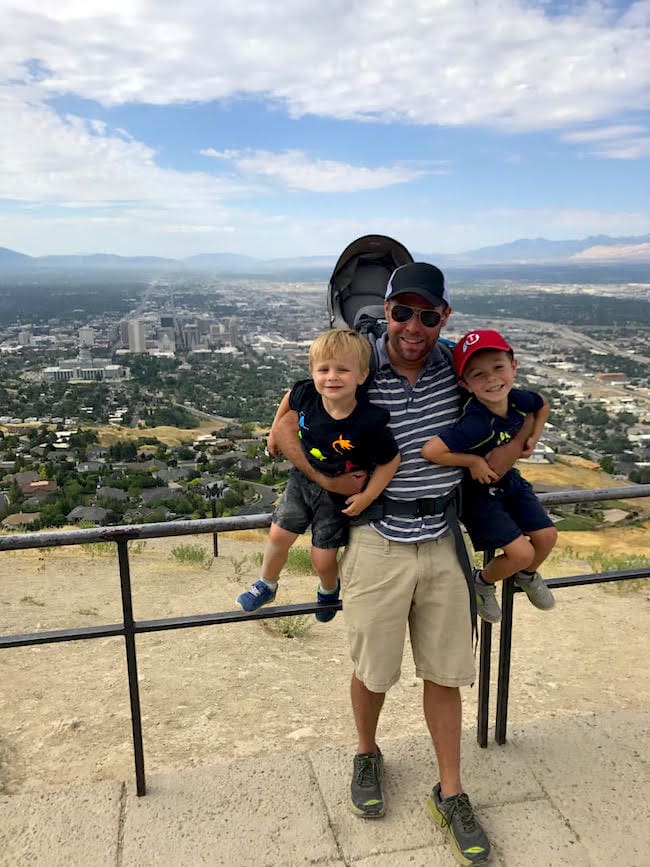 4. Here is a photo from our Ensign Peak Hike. Maxwell was so proud he made it to the top! I brought the backpack but didn't even use it.
5. We attempted potty training with Maxwell this week, but he showed NO interest at all. He turns 3 next week so we thought it was a good time to try. Any advice for us? We've heard good things about this book. Anyone use it? Caleb was so easy. We told him to use the potty, he did, and never looked back. He only had one accident when he was playing outside and has never wet the bed. I have a feeling Maxwell is going to be very different.
6. I hope this works.
7. Our Vitamix giveaway ends tomorrow, don't forget to enter!
Hers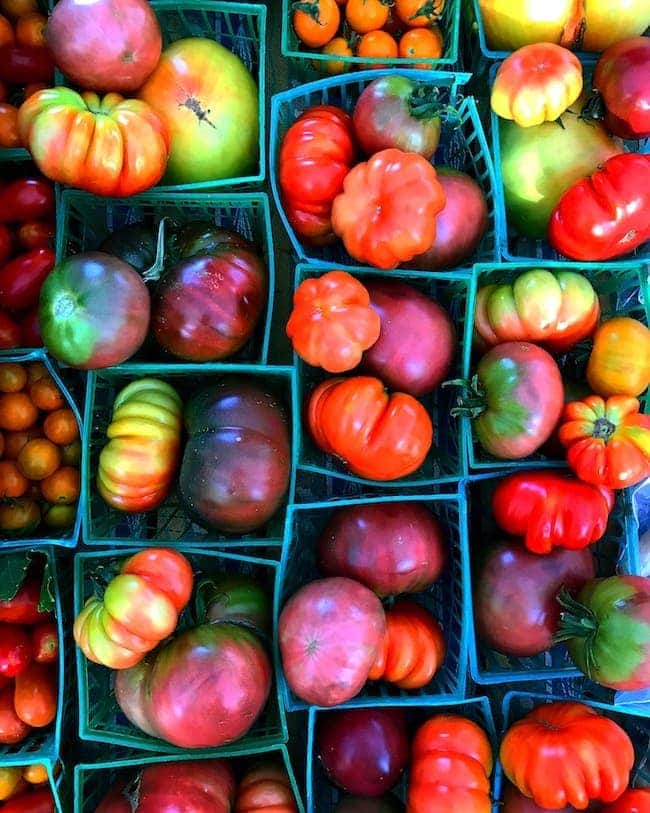 1. Currently obsessed with these.
2. There's still time to shop the big Nordstrom sale. I found a few more favorites: flats, this tote, booties, this blouse, skin care collection, this jacket, and lip gloss.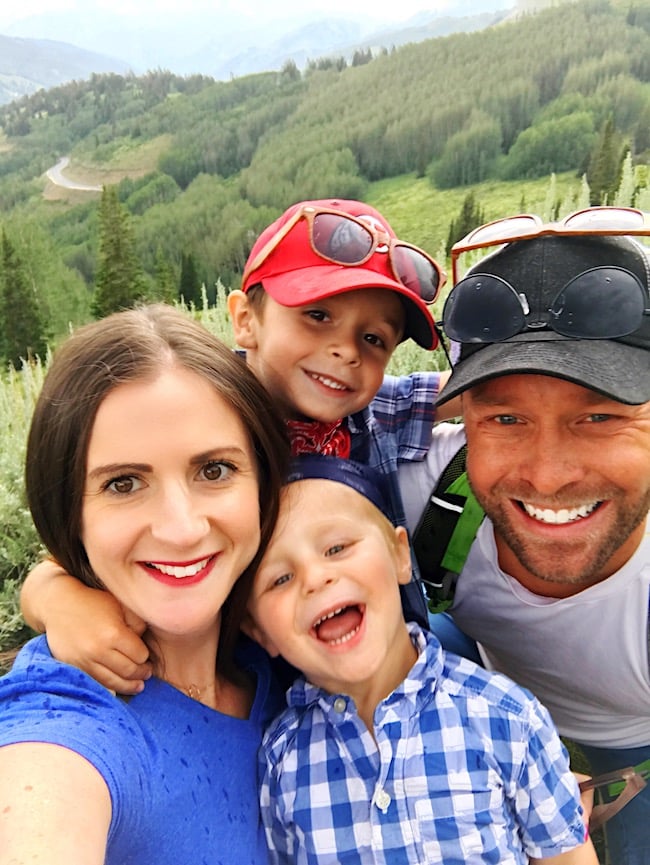 3. We went on a family hike to see the wildflowers. We got rained on for a bit, but we still had a great time!
4. IF we were to write a cookbook, what recipes would you want to see in our book? Are you even interested in a Two Peas cookbook? Let us know! As always, we appreciate your feedback!
5. My kind of breakfast.
6. Zero dollar days.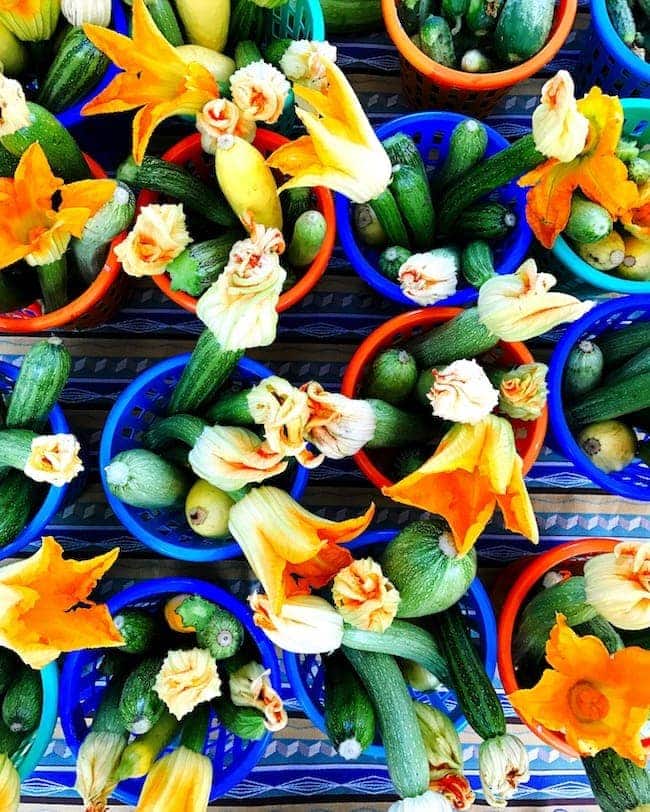 7. Got zucchini? I've got the best zucchini recipes for you!
8. Avoid the kids menu trap.
9. Takeout at home! Count me in!
10. I'm so bad with names.
11. This cake is dreamy.
12. I can't stop making these. It's a good thing they are EASY!
13. Backyard goals.
14. Are you signed up for our free email newsletter? Don't miss out and sign up here! And don't forget to check out our new meal planning site! So many of you have signed up already and we are THRILLED to help you get dinner on the table every night. Plus, there are a lot of fun extras!! Check it out!