His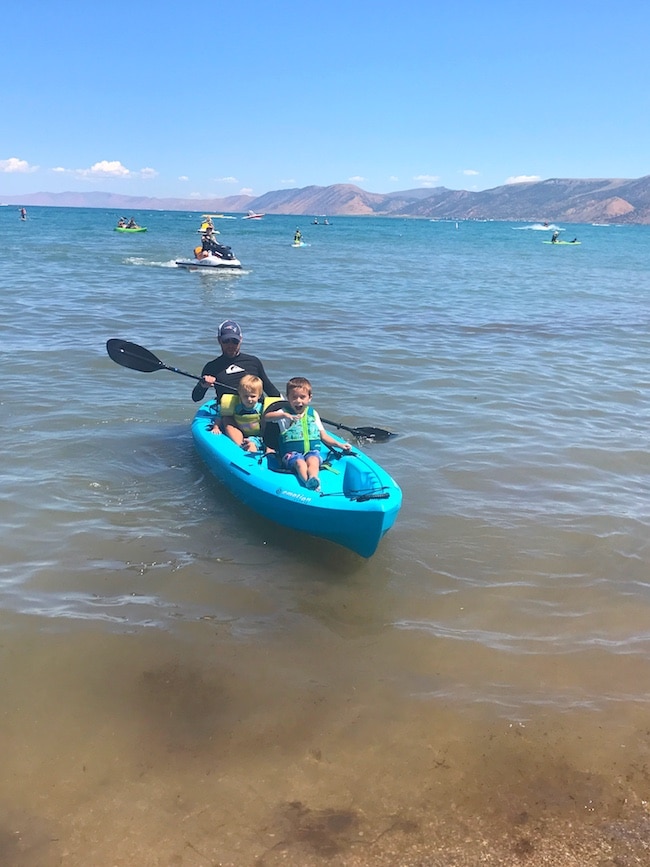 1. We went to Bear Lake with some friends and had a blast. The boys loved playing in the water and sand.
2. I watched this the other day. It is great, but warning, there is a lot of cursing.
3. We are all born with mathematical abilities.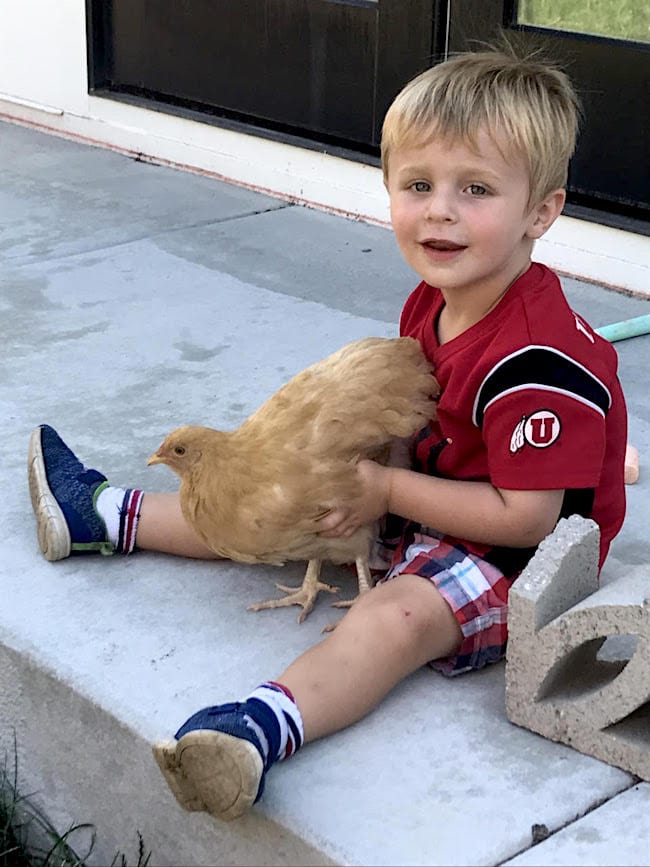 4. Maxwell likes to say goodnight to the chickens every night. This one still needs a name. Any suggestions?
5. We have a NEW Facebook group for Two Peas and Their Pod followers. This is a place to ask questions, share your favorite recipes, photos of what you are cooking and baking, etc. We want to get to know our followers better so come join the group! You can join HERE.
Hers
1. How is it August already? Maxwell turns 3 on Saturday and I am just not ready for that. My baby is getting too big, too fast! He wants a pirate cake for his birthday, wish us luck:) Speaking of cakes, what is your all-time favorite cake recipe? Should I try something new?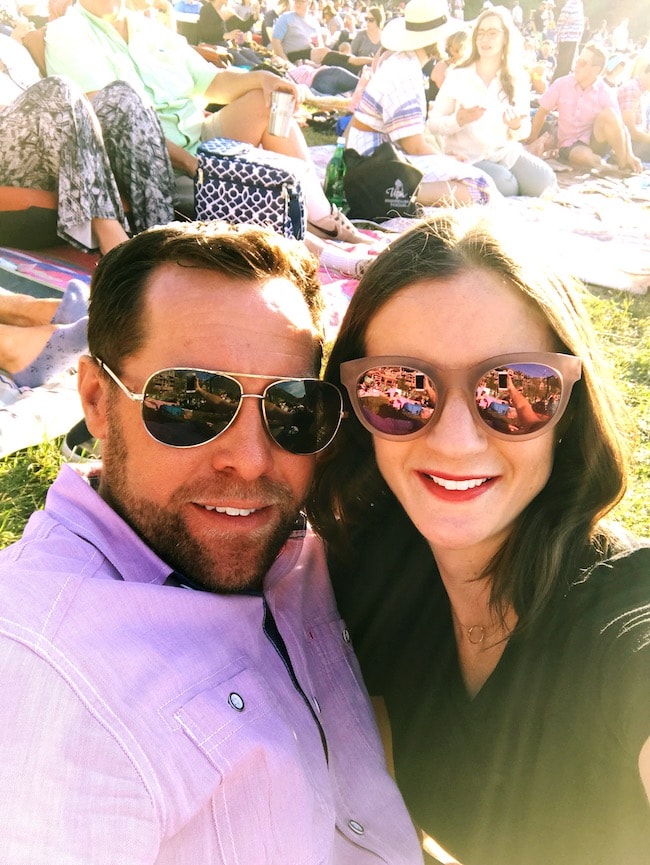 2. We went to Deer Valley for the Ben Folds/Utah Symphony concert over the weekend and it was fantastic. My favorite date night of the year!
3. This colorful dress is stunning!
4. We finally have a YouTube channel up and running! Subscribe so you don't miss any of our food videos!
5. Stripes and ruffles, I need this top!
6. Pretty pumped about this.
7. The most perfect summer cake.
8. I rarely go to the mall, but I went last week so I could get fitted for my favorite bra. Nordstrom does free bra fittings and it is always a good idea…especially after having kids, nursing, etc. I stocked up because the perfect bra is on sale right now! I also found some fab jeans for only $25. I got these, these, and these! Now, I don't have to go to the mall for a few more years:)
9. Who's watching Nashville this summer? I just want to give Gunnar a big hug! Has anyone watched Ozarks on Netflix? We are thinking about starting it.
10. I've been eating this every day.
11. I love these colorful Bento boxes. Perfect for back to school.
12. We love seeing all of our Sweet Peas Meals subscribers meal photos. Thanks for everyone for sharing. We are thrilled you are enjoying the meal plans! It makes us so happy to help you get dinner on the table every night. Want to join in on the fun and the deliciousness? You can sign up here!
13. Oh, and if you live in Salt Lake City, RUN, don't walk, to Sweetaly to get gelato. It is sooooo good!