His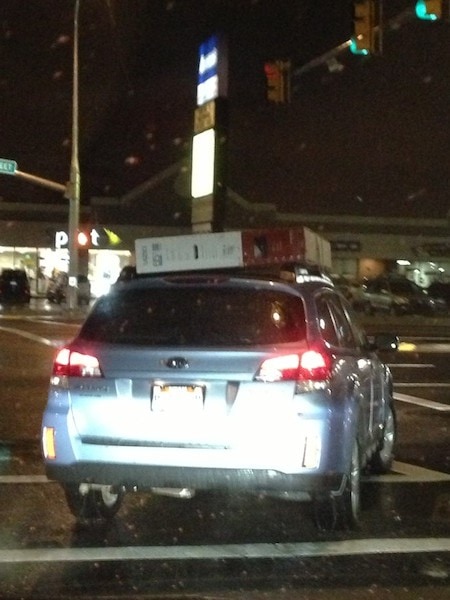 1. I don't think this is the best way to get your new tv home in the rain.
2. Last Saturday I broke my snowboard that I had used for a little over ten years. Sad day, but I think it was destiny. When I was coming home, I saw that REI was having a garage sale, where they sell their used returned gear. I found a slightly used snowboard for about ⅛ of the new cost. Jackpot!
3. My aunt and uncle have a Christmas tradition that we are starting with Caleb this year. Each year for Christmas, Caleb will get 3 gifts-one for the body, one for the mind, and one for the heart's desire. This will help keep things simple, so we can focus on the true meaning of Christmas.
Hers
1. Christmas is next week and we are excited because my dad is coming to visit. The other night Caleb was looking at Josh's phone and saw a picture of my dad. He immediately starting saying Papa over and over. I am sure Papa will be his favorite Christmas present this year.
2. Check out these cuuuute cookie packaging ideas!
3. And if you need a few more cookies to package, how about Salted Dark Chocolate Truffle Cookies or Chocolate Peppermint Blossoms?
4. I just finished watching Friday Night Lights, the entire series, for the 2nd time. I know, I am obsessed. I need a new show to watch while I workout on our elliptical. I started One Tree Hill. I've only watched two episodes, but I am not that into it. Hopefully, it will get better. Any other suggestions for me?
5. I hope Santa brings me these boots. I've been a good girl this year…for the most part:)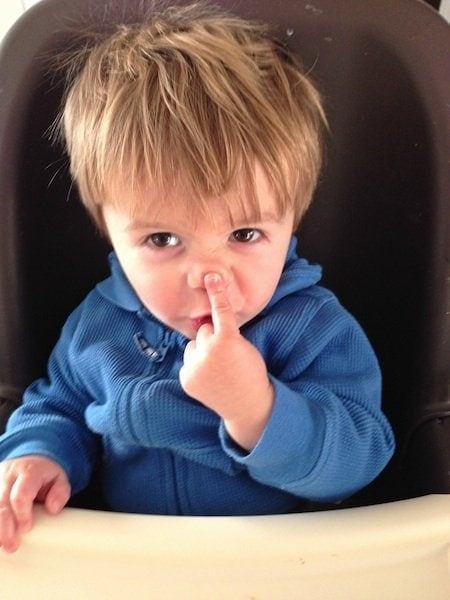 6. Caleb can point to his eyes, ears, hair, toes, feet, arm, and nose. Nose is his favorite. He says nose and squishes his nose. Too cute!
7. I wouldn't be mad if Santa brought me one of these adorable puppies! Caleb would be happy too:)