His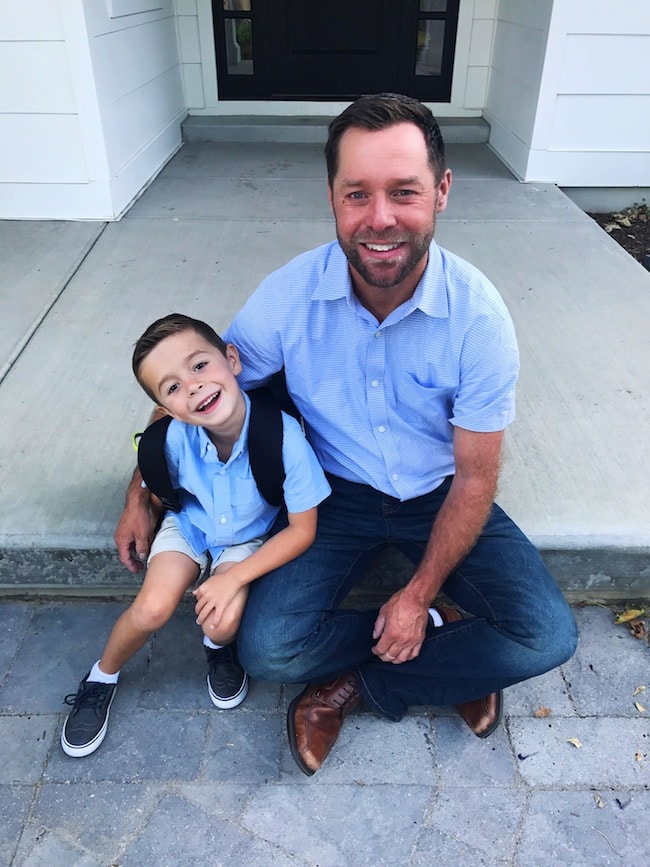 1. Caleb started kindergarten this week. So proud of my little buddy!
2. Utah's first football game is tonight and we are having friends over to watch the game. So stoked for football season.
3. Documentaries to watch on Netflix.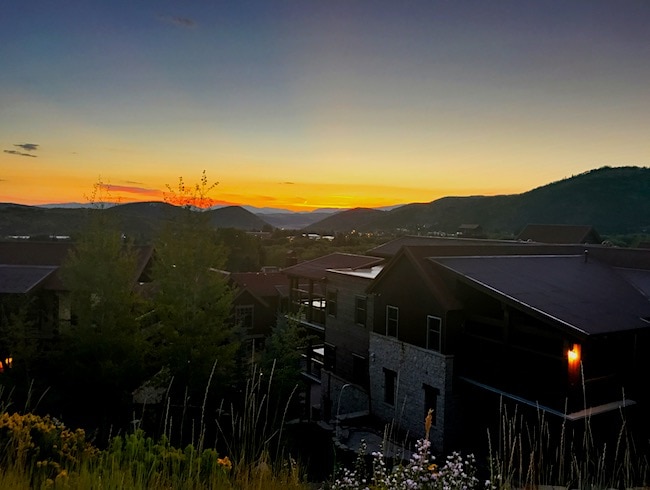 4. Getting up early is worth it when the view looks like this.
5. My Fantasy Football draft was this week. I didn't get Tom Brady like I wanted, but hopefully my team will be decent.
6. Crazy stadium food. I think I will stick to plain old hot dogs.
Hers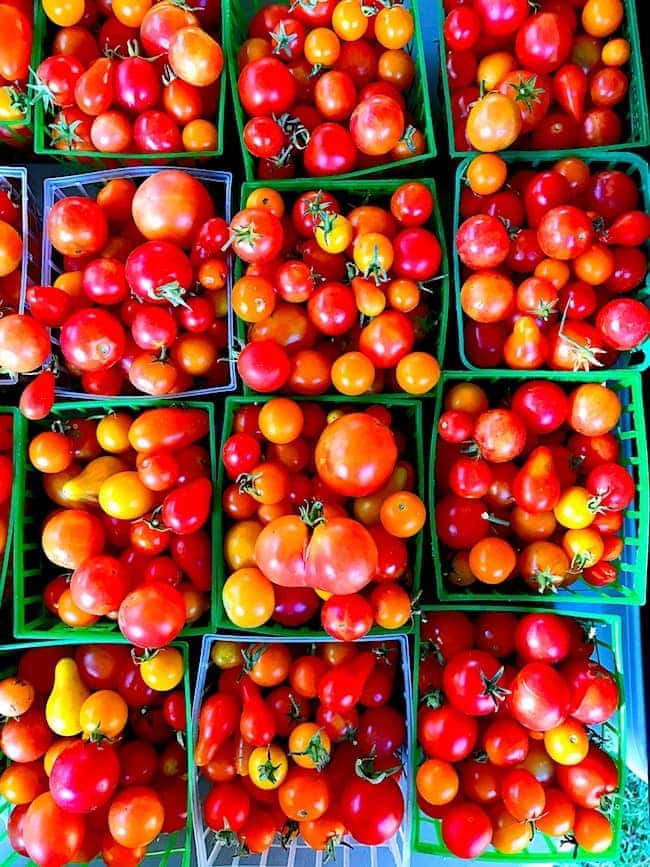 1. Our thoughts and prayers are with Houston, Texas. Our friends Ashley and Jared, from Sugar and Cloth, live in Houston and are hosting a Harvey Relief Donation Drive in Houston TODAY. If you live in Houston and are able to make it, find the details here. If you don't live in Houston, there are still plenty of ways to help. Visit Sugar and Cloth to find out how you can help!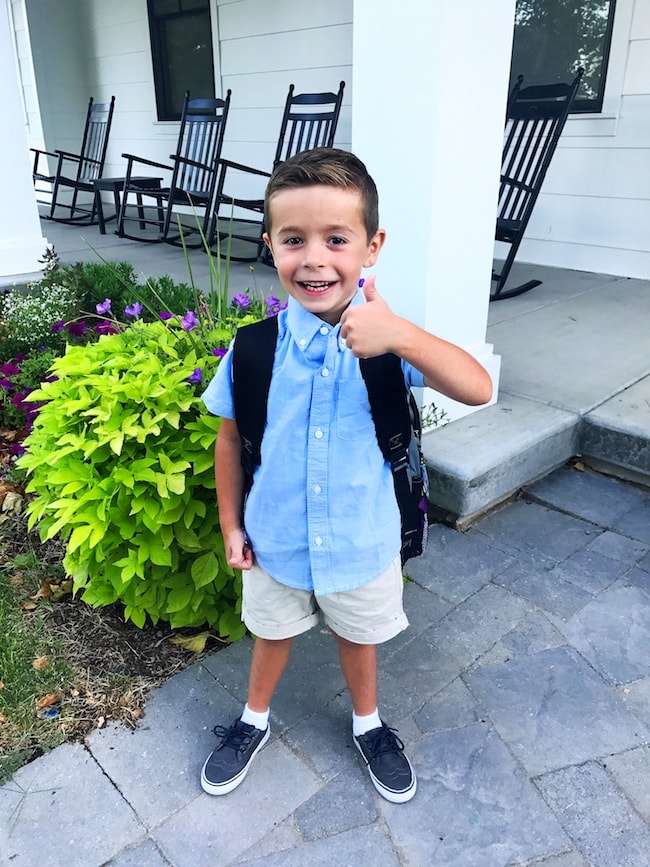 2. Caleb started kindergarten this week. It was a bittersweet day for me. I was happy to see Caleb so excited about starting school and so proud of what a wonderful boy he is becoming, but SO sad he left me…ha! He is growing up too quickly. He is loving school so far. I am sure I will be ok with it someday:)
3. SO pumped for this book!
4. I baked these for a video shoot yesterday and they kind of got me excited for fall. I know, not yet, we still need to celebrate Labor Day:) Oh, and the video will be coming in the fall!
5. Speaking of videos, we would love to hear your feedback? Any videos you want to see? Make sure you are following on YouTube so you can watch them in one place!
6. I am so making this.
7. Chambray is always a good idea.
8. Cake for breakfast? I vote, YES!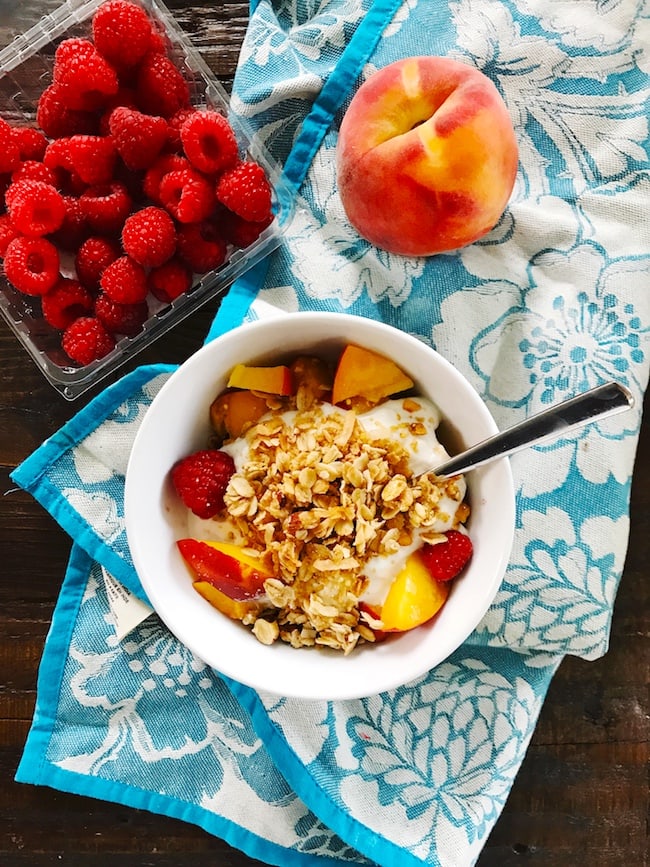 9. Currently obsessed with plain Greek yogurt, homemade granola, fresh Utah peaches, and raspberries for breakfast.
10. I added this top to my wardrobe and I love it. It is super soft!
11. She didn't eat anything from a restaurant in 5 weeks and this is what happened.
12. What was the best book you read all summer?
13. Any fun plans for Labor Day weekend? We are going to make as many summer recipes as we can! We are going out with a bang!