His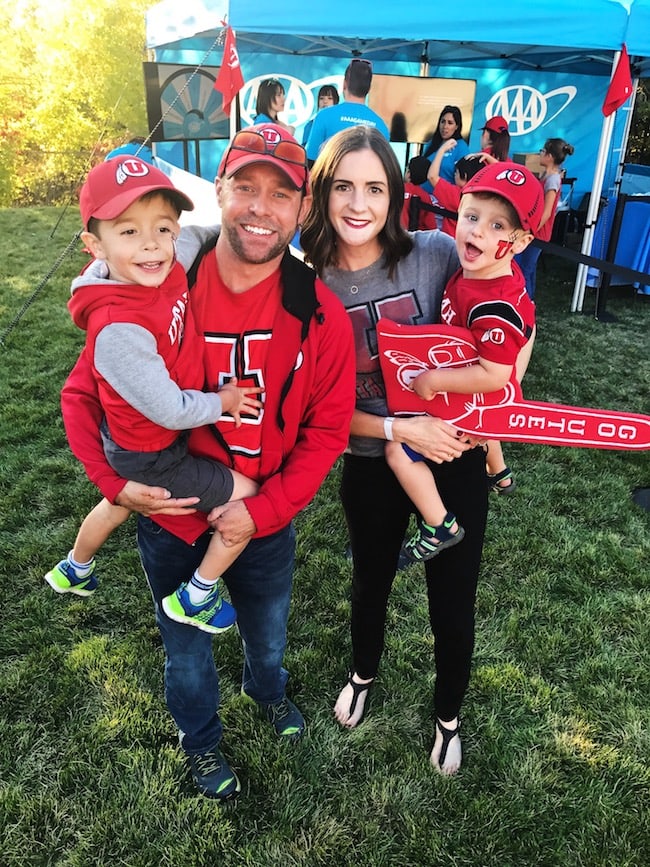 1. We went to the Smith's tailgating party for the Utah game and it was awesome! Great food and fun! They do the tailgating parties every home game, if you live in Utah, you should go to the next one.
2. We rode a bike taxi to get to the tailgating party because traffic was crazy and it was so fun. I want to get one and ride people around. Our driver was dressed up as Spiderman and the boys loved it. I just have to talk Maria into letting me get one:)
3. Both boys got the stomach bug this past week. Poor guys. I hope we aren't next.
4. We got our first egg from our chickens yesterday. The boys were so excited. They can't wait to get more.
5. Our world is full of geniuses.
Hers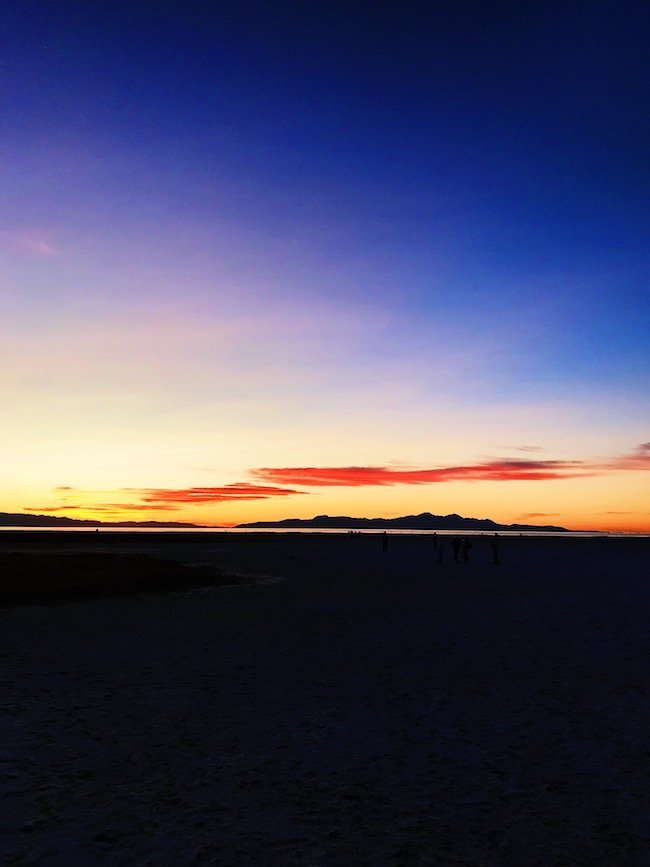 1. We survived another year of family pictures! Maxwell was sick, but he powered through and this was the view at the end of our shoot. Worth it! I can't wait to get them back.
2. Cute sweater.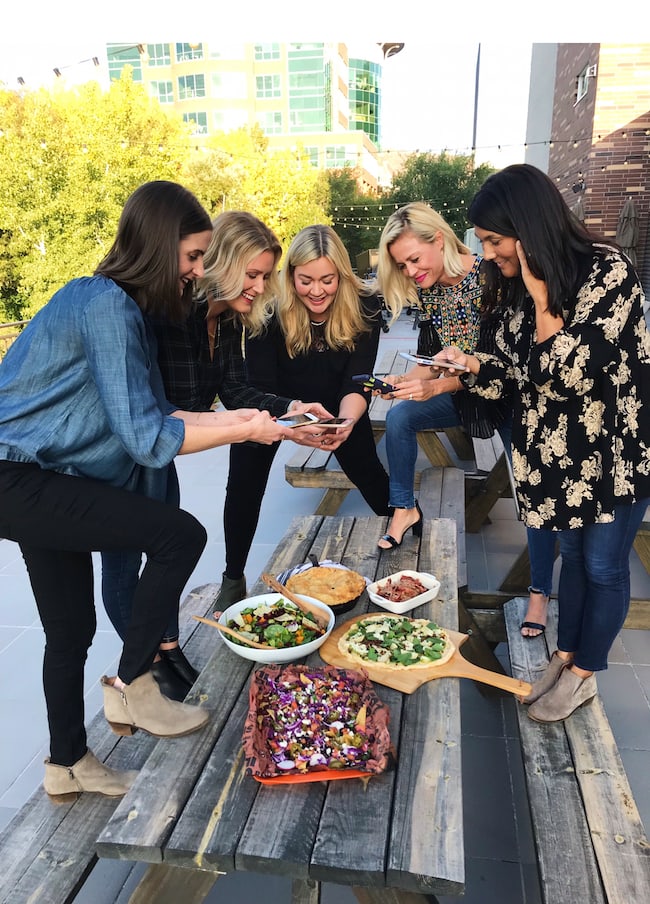 3. I taught a girls night out cooking class at Traeger Grills this week and it was SO much fun. All of the proceeds from the class went to No Kid Hungry and we had an amazing spread of food. Do you have a Traeger? We are seriously obsessed with ours. It's amazing! Make sure you are following me on Instagram because we are doing a special Traeger giveaway for the new Timberline REAL soon:) Do you want to see Traeger recipes on our blog? Let us know! And I hope to do more cooking classes and events soon. I love meeting you all in person!
4. Lots of love for these leggings.
5. I want this cake for breakfast.
6. The boys picked out all of our Halloween costumes and you are going to get a good laugh this year. You will never guess what I am going to be:) If you want 15% off your Halloween costumes, use this link! There are so many to choose from!
7. I could eat these every day.
8. This made me laugh. Her movies are my very favorite.
9. My favorite water bottle. I have it in green, obviously:)
10. A fun fall DIY project.
11. 10 Little Magic Tricks from Ina.
12. New this week: Comfort food and my favorite fall lunch.