His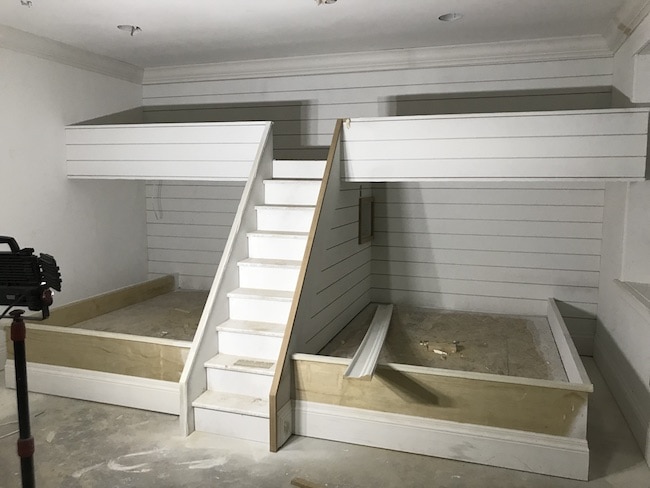 1. It's been a busy week for the basement project. We are getting there. I really love how the bunk beds are turning out. They are getting their final coat of paint today and carpet goes in tomorrow. We've gotten a lot done in 4 weeks.
2. We are stoked for family to come stay with us. We will have 10 little cousins at our house. It's going to be awesome!
3. The boys are still bummed about the Packers not making the playoffs. I am still cheering for the Patriots and Chiefs.
4. I saw the new Star Wars and really liked it. Are there any other good movies coming out for Christmas?
5. I took the boys caroling this week and we had a blast singing to neighbors.
Hers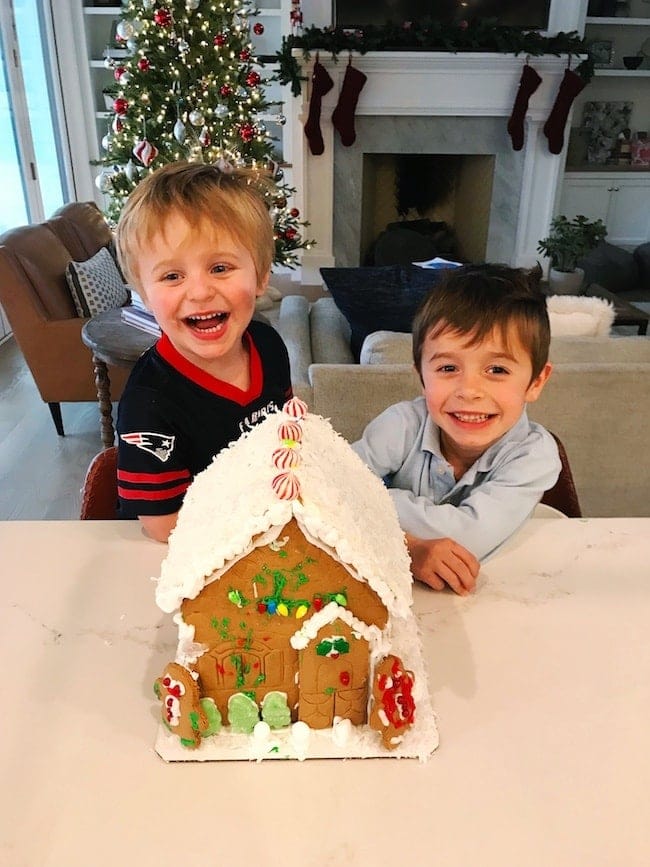 1. The boys had fun making their gingerbread house this year. It definitely has character:)
2. I need these earrings. So cute!
3. New this week: more cookies and a salad for balance:)
4. Do you have all of your shopping done? I am still looking for some fun stocking stuffers. We always do oranges, baseball/football cards, Hot Wheels, socks, and candy canes. We also got the boys water bottles this year because they like to have their own. Any other suggestions? If you need last minute gift ideas, check out our gift guide!
5. The boys helped me make dipped pretzels, they called them chocolate swords:) We also made fudge and more cookies. Our kitchen has been on a sugar high all month long!
6. SO excited for this book!
7. That drizzle! I need the pan!
8. Christmas cheese ball perfection!
9. A cozy sweatshirt that is nice enough to wear out. Loving this look!
10. My favorite colorful pens! I ordered new ones so I can get planning and making to do lists for 2018.
11. Best workout songs of 2017. So many good ones! What were your favorites?
12. Simple and natural Christmas. So pretty!
13. This will be our last This and That of the year. We are taking next week off to spend time with family. We won't take a break from cooking or baking though so make sure you are following on Instagram stories! And we will be posting our best of the year posts next week, you don't want to miss them! We are so thankful for each and every one of you and hope you have a very Merry Christmas!