His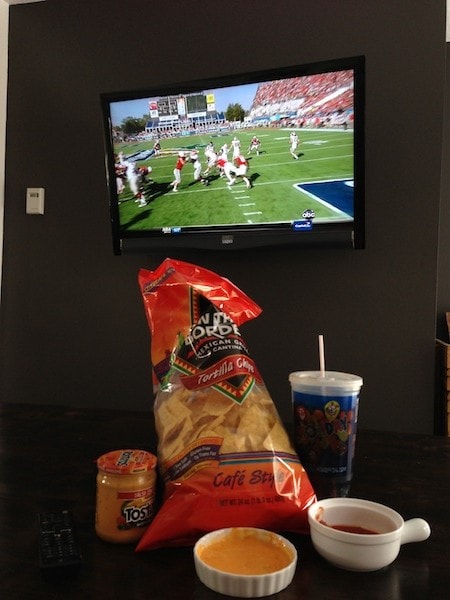 1. New Year's resolutions are great. I am all about self improvement and constantly working on one's self to be a better person, but I never make food or weight related resolutions. Maybe next year! Here is how I brought the new year in.
2. We had all of the Dixon siblings. the kids, and Papa here for the New Year. We had such a blast. It made me hope that one day we can all live close to each other. We have such great family.
3. January weather in Salt Lake is the worst. It's not because it is cold, I actually love the cold, but we have the worst inversion in January. It's like cellophane is placed over the mountains and we are stuck in bad pollution and fog. It's dreary in the valley and sunny in the mountains and we have lots of red alert days where it's not recommended to go outside. I hope February gets here fast.
Hers
1. We are struggling to get back to our normal routine. We had a house full of family for about a week and it was so much fun. I think Caleb is bored with just mom and dad. He misses everyone and so do we! The holidays always go by too quickly.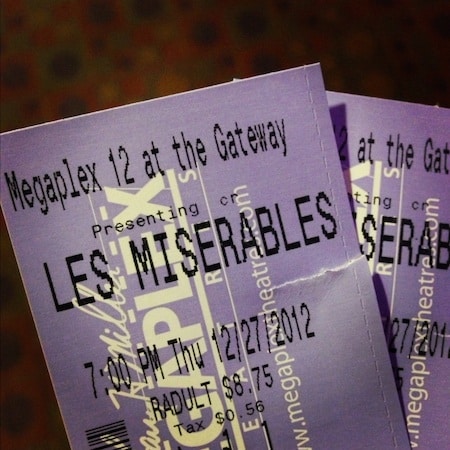 2. My dad babysat Caleb one night so Josh and I could go on a date. We went to see Les Miserables. We both loved it. Go see it!
3. Our New Year's Eve was pretty quiet. We stayed home with the kiddos and had an ice cream party! It was fun sampling all of the different Haagen-Dazs flavors! The Caramel Cone is out of this world amazing! The Coconut Macaroon, Salted Caramel Truffle, and Spiced Caramel Biscuit were also favorites. I woke up with an ice cream hangover:)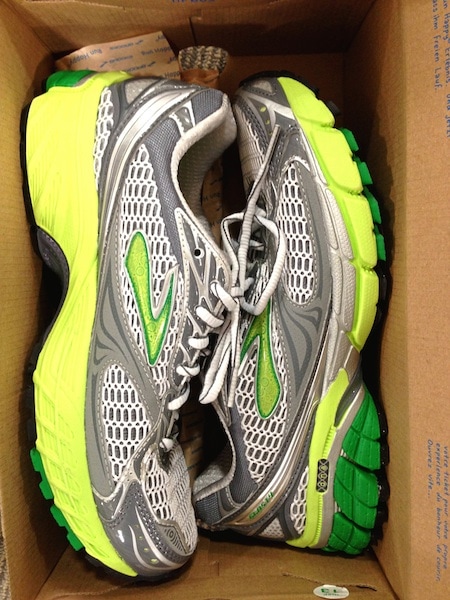 4. My dad bought me new running shoes for Christmas! I love my green Brooks! I have already broken them in-I needed to after all of that ice cream:) I have only used them on our elliptical though. The temperature has been around 10 degrees in the mornings. That is too cold for me! I am a baby when it comes to the cold, even if I am bundled up. I hope it warms up a bit so I can test them out on the road.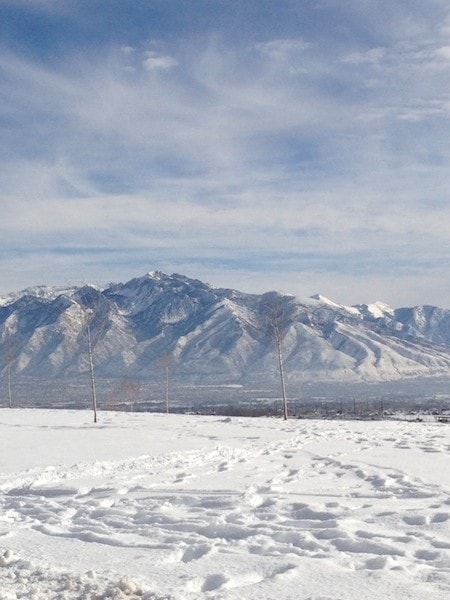 5. I might not be the biggest fan of the snow and cold, but look at this view! Salt Lake City sure is gorgeous!
6. And I will get a little break from the frigid temperatures because we are going to HAWAII in January! Yahoo! We are going to Maui for 6 days and 5 nights! We are staying at the Four Seasons Resort Maui at Wailea for 3 nights and 2 nights at the Fairmont Kea Lani Maui. We've never been to Hawaii before and are beyond excited. If you have any recommendations for us, please share in the comments-things to do, places to eat, etc. Thanks!
7. I want to stuff my face with these Garlic and Herb Stuffed Brussels Sprouts.
8. I am still trying to find the perfect boots. I am currently obsessed with these boots. Should I buy them? I need your fashion advice!
9. I know it's the new year and we are supposed to be eating healthy, but I really want to hide in the corner with a pan of these brownies. They look divine!
10. And if you are trying to eat healthier in 2013-High 5! We posted 75 Healthy Recipes to Kick Off 2013 to help you out. I promise the recipes don't taste like cardboard. They are delish!