His
1. Caleb had a successful spring soccer season! It was fun watching him run all over the field with his friends.
2. Good movie.
3. What do you eat when you travel?
4. Pocket polo.
Hers
1. New this week, two salads you will make over and over again this summer. Don't miss this one and this one.
2. The perfect summer dress.
3. Thanks for all of your skin care tips last week. I got my first chemical peel on Tuesday. It burned a little at first, but not too bad. I hope it helps! I am still not sure what to do with my daily skin care routine, I am still researching.
4. I want this for dinner.
5. Big Nordstrom sale going on. Some favorites include: sandals, booties, wedges, skirt, shirt, jeans, tea towels, pretty plates.
6. What is your all-time favorite cookie? Just curious. Is there a cookie you want me to create?
7. Cool summer sneakers. Would go great with this t-shirt dress. I love the casual and comfortable look!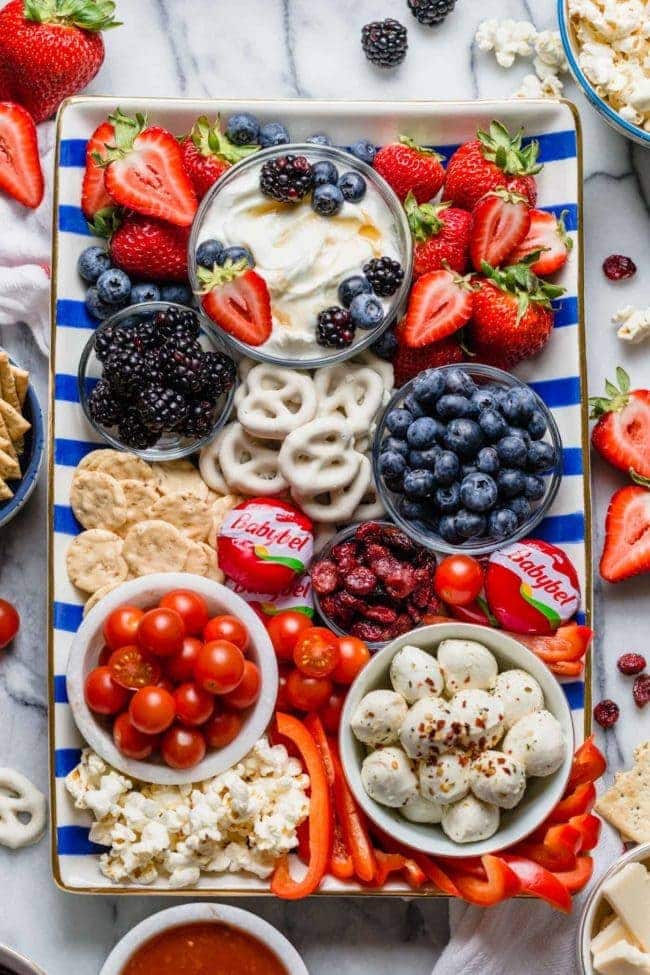 8. I am obsessed with this red, white, and blue snack board! It is one of our exclusive recipes for our Sweet Peas Meals members. If you aren't a member, you can still sign up! Every week you get meal plans and shopping lists, plus lots of extras, like entertaining guides, breakfast and lunch ideas, fun challenges, and more! Oh, and you can join our private Facebook group that is so fun and supportive! Come join us!
9. I am excited for Molly.
10. Love or hate?
11. The cutest summer bag.
12. What would be on your every day list?
13. The Warriors are making me a little nervous. I hope tonight's game is a good one!
14. Love the sleeves.
15. Any fun plans for Memorial Day weekend? We have some yard projects to do and we are having friends over for dinner. Have a good one!