This and That
His
1. This Drive-Thru Video is hilarious. Even Maria laughed at this one. My favorite part is the guy at about 2:35 into the video.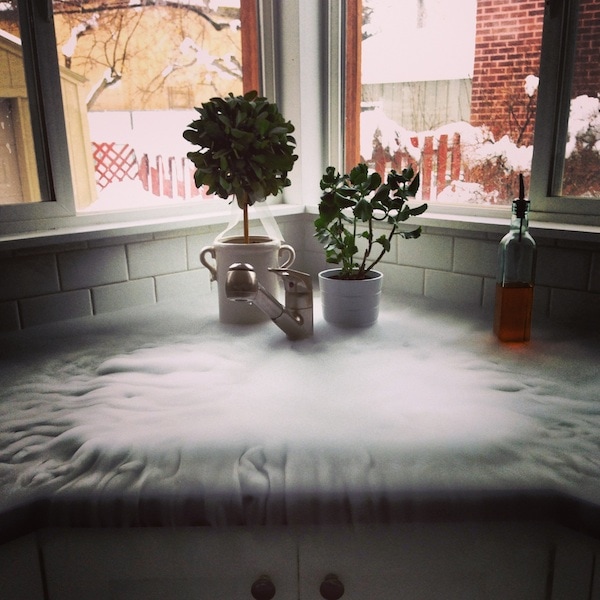 2. Last week Maria was attending a conference and Caleb and I were having our guy time. We received some ice cream in the mail that was shipped with dry ice. While mom is away the boys will play, with dry ice! I actually did this while Caleb was sleeping. I have done it before but the quality of ice I had this time made for a great show. Disclaimer, do not try this at home especially if you are using anything other than a commercial stainless sink.

OTHER RECIPES
3. We have had an incredible amount if snow this year. While we were traveling, we had over 2 feet of snow pile up in our driveway. I was sick of shoveling snow, so we bought a slightly used snowblower. It took me about 1/7th of the time it normally takes to do a few inches. Money well spent!
4. We are excited for the Super Bowl. Go Ravens! There are several players with Utah connections on the team and I always cheer for the former Utes.
Hers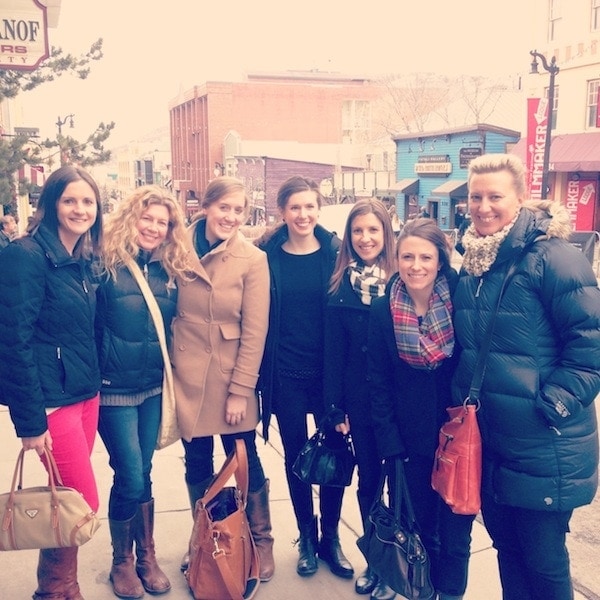 1. Last week I attended Alt Summit at the Grand America in Salt Lake City. The conference was great, but the highlight for me was hanging out with my blogging buds. And I survived the fashion scene thanks to Koo De Ker! Check out Erin's post to get a glimpse at some of the fun we had! A group of food bloggers in the kitchen is always a good thing:)
2. The Vine App is the talk of the town and we are jumping on the bandwagon! So what is Vine? It's a Twitter app where you can share six-second video loops. It's kind of fun! Come follow us at TwoPeasandPod! And beware, I am no film maker, but I will try. And disclaimer, you might see a lot of Caleb videos:)
3. Remind yourself that All You Need Is Love by downloading Tidy Mom's FREE  computer, iPad, & iPhone wallpaper!
4. I can't wait to make Caleb these Veggie Nuggets! I might have to sneak a few off of his plate:)
5. Thanks to our brilliant friend Amanda, it is now easier to pin our photos to Pinterest. If you hover over our photos, you will see a green P. Click on the P and pin away. Check out Amanda's tutorial to add the Pin It feature to your photos!
6. This nursery makes me want to have another baby…for a second:)
7. I am on a cauliflower kick and I want to dive right into this dip!
8. Caleb is obsessed with the movie Despicable Me and the Minions. He rarely sits still, but if we turn on the Minions, he doesn't blink. Our sister-in-law, Whitney, made him the CUTEST Minion Hat! Thanks Whit!
9. Jasmine Star spoke at Alt Summit and her session was my favorite! She takes beautiful wedding photos, but she is beautiful all around. You need to follow her blog!
10. My birthday is next week, the 5th. Cake and ice cream or cookies? That is the question:)