His
1. We love cereal and whenever there is a good deal we stock up. By stock up, I mean we buy 100's of boxes. This week we restocked our cereal shelves. It feels good to have a solid supply again. Yeah for cheap cereal!
2. This was my favorite Super Bowl commercial. What was your favorite? I missed a bunch because I was chasing Caleb around.
3. We signed up for a Netflix account and have been watching shows on our computer screen. I got tired of watching on the tiny screen so while Caleb and I were out running errands yesterday we happened to buy an Apple TV. It is awesome! Any Netflix recommendations for us?


4. Here is a picture from the mountains this week. This is why I love Salt Lake City.
Hers
1. My birthday was on Tuesday and Caleb gave me the best gift, he started walking! Actually, I don't know if that is a gift or a curse..ha! He is all over the place. I posted a video on Vine-come follow me at TwoPeasandPod!
2. I've had the best birthday week! Josh took me out for a surprise birthday dinner date and spoiled me with gifts from Anthropologie. My dad also sent me birthday flowers. My guys sure know how to spoil me! I am a lucky gal! Oh-and my friend gave me the Bouchon Bakery cookbook. It's beautiful! The only problem-every time I open it I start craving desserts. 🙂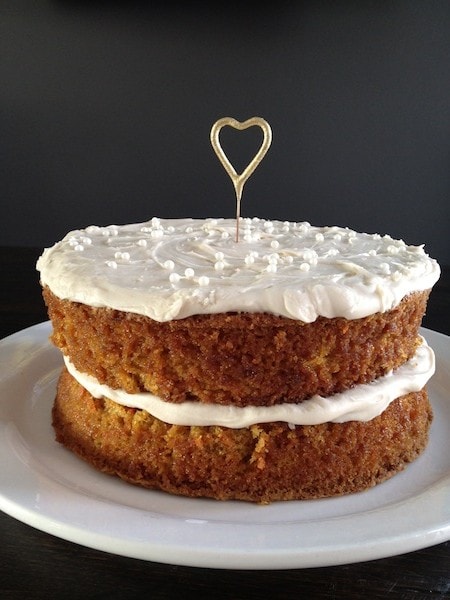 3. Speaking of desserts, our friend Janette made me a beautiful birthday cake. She used The Pionner Woman's carrot cake recipe. Highly recommend it!
4. I could easily eat a dozen of these Mini German Pancakes. Too cute!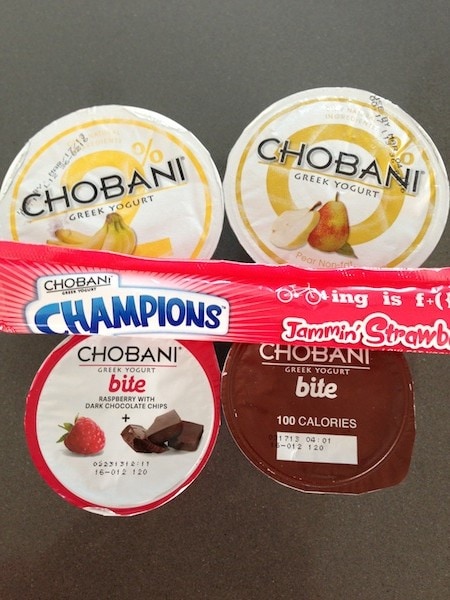 5. Chobani came out with some exciting new products and flavors! Pear and banana flavors, Chobani Bites-Raspberry Dark Chocolate and Coffee Dark Chocolate, and Chobani Champions squeezable yogurt tubes! We are loving them all! Look for them at the grocery store! And grab a coupon before you shop. Yay for CHO!
6. I've been craving this cake since the moment I laid eyes on it. I am blaming my birthday. All I want to do is eat cake!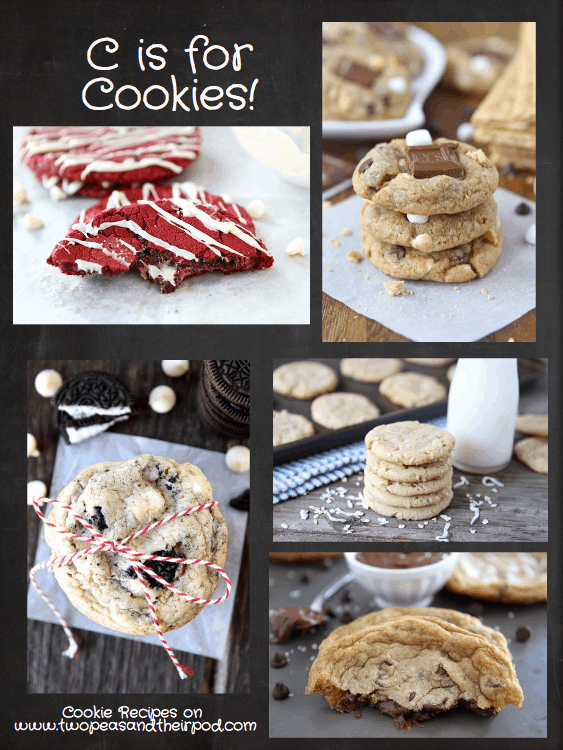 7. Have you seen the new Inspiration Board site? It's so fun! You can create inspiration boards for free! All you have to do is create an account. You can share your boards or keep them private. I created my first board-of course it's all about cookies:) There is a fun launch party going on this week. Check it out and start creating your boards!
8. PB & J Donuts-I'll take a dozen!
9. My work uniform is pj's and yoga pants, but I love this office look. Maybe someday I will dress up to bake cookies:)
10. Next week we are headed to Deer Valley for a ski vacation with Kevin and Amanda! We are so excited. I will be honest though, I am a little nervous. I don't ski. I know I live in Utah and should embrace the powder, but I don't like the cold and have only been skiing twice. Well, I am taking private ski lessons and I am determined to learn so I can keep up with my guys. I know Josh is going to have Caleb on skis next year, so now is my chance to learn! And don't worry, we will be doing more than skiing at Deer Valley. You know when Amanda and I get together good food is sure to be involved and Deer Valley has amazing food! We will be posting photos on Instagram, so make sure you are following!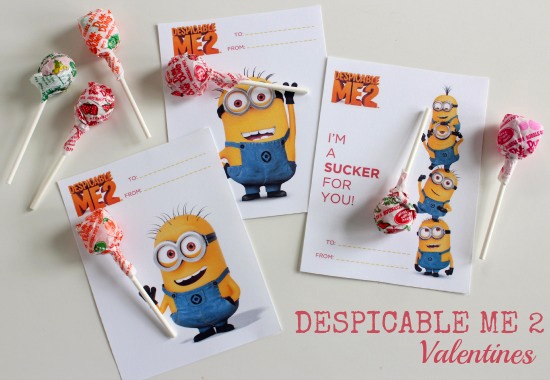 11. Caleb is obsessed with Despicable Me and the Minions and look what my friend Marie made-the CUTEST Despicable Me 2 Valentines! You can download the Valentine's here. There are 4 different Minion cards that you can cut out and add suckers to. I can't wait to give Caleb his special Valentine!

And in case you haven't heard, Despicable Me 2 is coming to theaters Summer 2013! Visit the Official Website, like Despicable Me on Facebook and follow on Twitter #DespicableMe2. Caleb doesn't know there is another Minion movie coming out, but if he did he would already be begging to watch it:) I know we will be seeing it this summer!