His
1. Caleb had a great birthday and he loved his cake from Sweet Tooth Fairy. Talk about creative!
2. The boys are into this book right now. Fun for Halloween.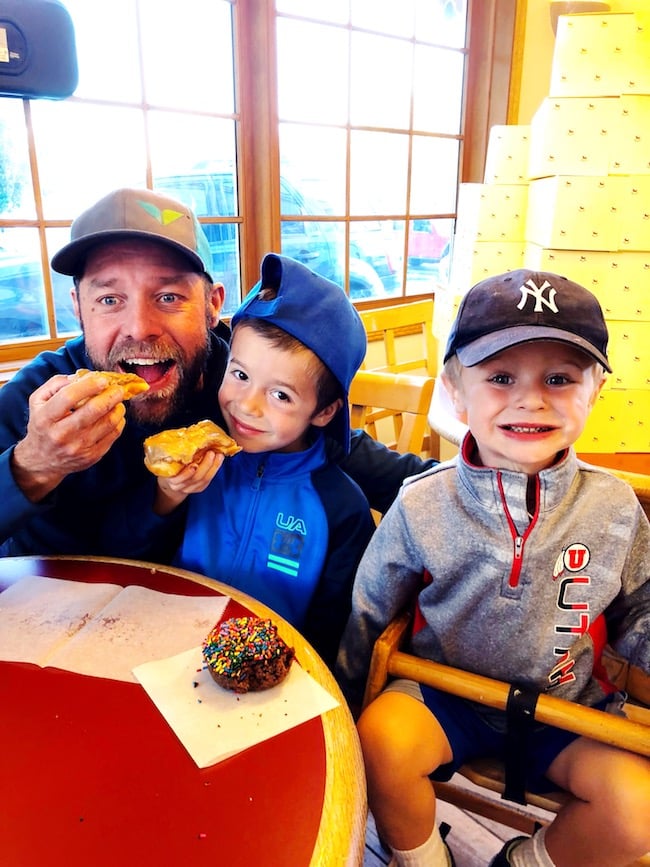 3. I love getting donuts with my boys.
4. If you like to read, this is a cool site.
5. Limiting tech use. Some good tips!
6. This is pretty funny!
Hers
1. New this week, an easy slow cooker dinner, the perfect fall breakfast, and everyone's favorite dessert!
2. 15% off all denim, which includes the BEST jean jacket ever! It is so soft and goes with everything!
3. We have an exciting giveaway going on over on Instagram. Make sure you enter today!
4. Reading this book for book club. So far so good!
5. I want it all.
6. This bake-off is so awesome. I am happy our recipe scored high on the list!
7. TV talk, of course I am loving This Is Us, especially the Randall story. I also started watching A Million Little Things and I love the twists. Is anyone else watching? Grey's was well, Grey's, nothing to special, but I am still hooked. Glad Alex is staying around.
8. Really loving this. It's a splurge, but worth it!
9. I am thinking about trying one of these. Does anyone have one?
10. The perfect coat.
11. This cake. Yep, I need a piece!
12. Add this to your fall wardrobe.
13. You will love this easy and cozy dinner.
14. I am headed to the Soulstice Retreat on Sunday and I can't wait. I am teaching a few workshops, you can follow along on Instagram!