His
1. If you are a fan of Les Miserable and The Lord of the Rings here is a version of I Dreamed a Dream that made me laugh.
2. Caleb is walking all over the place and the unfortunate thing is that he recently learned how to open the front door. He opens the door and yells, bye, bye! We have to keep a close eye on the little stinker.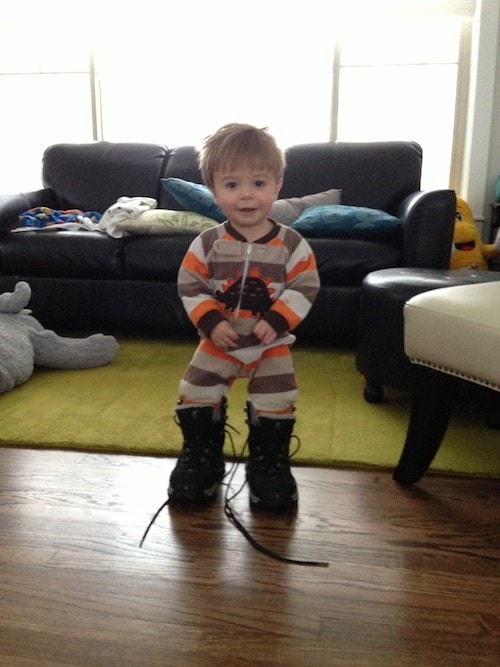 3. Maria got me new boots for the snow. Caleb likes them too. What a guy!
4. I am excited Alex Smith will be playing for Andy Reid next season. The Lichty family will now be cheering for Kansas City. Go Chiefs!
Hers
1. We took a few weeks off from "This and That" because we've had too much of "this and that" going on:) We are happy to be back today!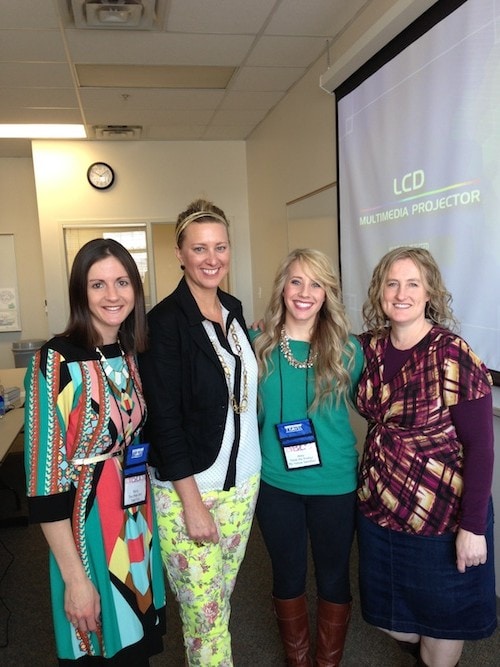 2. I recently spoke at Build Your Blog Conference. I was on a food blogging panel and spoke about writing our e-cookbook, Cookie Cravings. I enjoyed meeting so many bloggers in person and had fun talking "blog shop."
3. Waffle French Toast-love this idea!
4. I love sprinkles and always use them to decorate cakes because they always hide my frosting mistakes. I love this idea to use cookie cutters to make sprinkle numbers and shapes!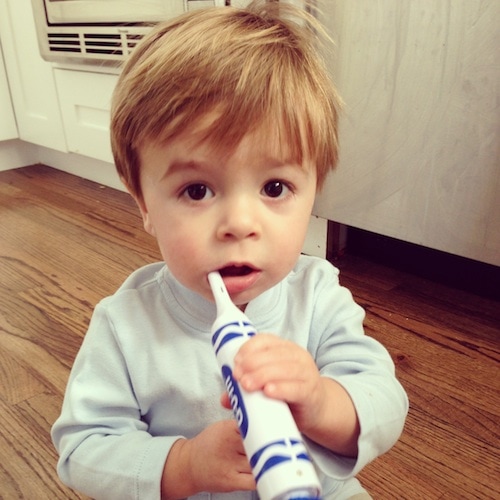 5. Caleb turned 17 months old yesterday! How did that happen? We love him more and more every day!
6. Deb from Smitten Kitchen came to Salt Lake City for a book signing this week. It was so fun meeting her! She is just lovely and her book is amazing! You all need a copy!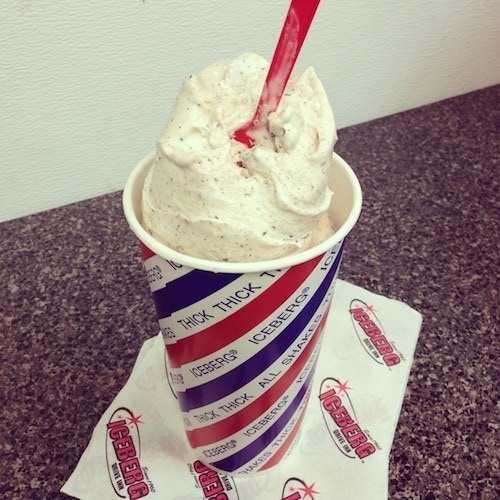 7. This is a mini shake???? Hmmm……
8. Did you watch the Oscars? We laid on the couch for hours watching and I fell in love with Jennifer Lawrence. She is adorable. Love this video-clip of her post Oscar interview. And my best dressed pick goes to Halle Berry. Stunning! And now we have a lot of movies to watch. We are so behind this year!
9. Think Spring with this simple tulip centerpiece.
10. A few months ago I was looking for a new show to watch and a few people suggested One Tree Hill. I started watching it, but wasn't that into it. I kept watching because I needed something to keep me going on the elliptical. After making fun of my show choice, Josh looked up One Tree Hill online and told me there are NINE seasons. I just finished the 4th season and I can't quit now, but 5 more seasons? What have I gotten myself into?