His
1. We had an awesome Thanksgiving at Maria's dad's house. We were there for eight days and the boys didn't want to leave. Papa spoiled them with good food and fun. The boys were also great little travelers. I hope we can take another trip soon.
2. I hope this works.
3. We put up our Christmas tree this week. Is yours up yet? We have a fake tree because it is just easier, but I really miss having a real tree.
4. The Utes are playing for the Pac-12 title tomorrow! We are watching and going to make these! GO UTES!
5. We saw the new Grinch movie and the boys loved it. Maxwell said it's not scary at all, ha! I want to see the Bohemian Rhapsody movie. Anyone seen it?
Hers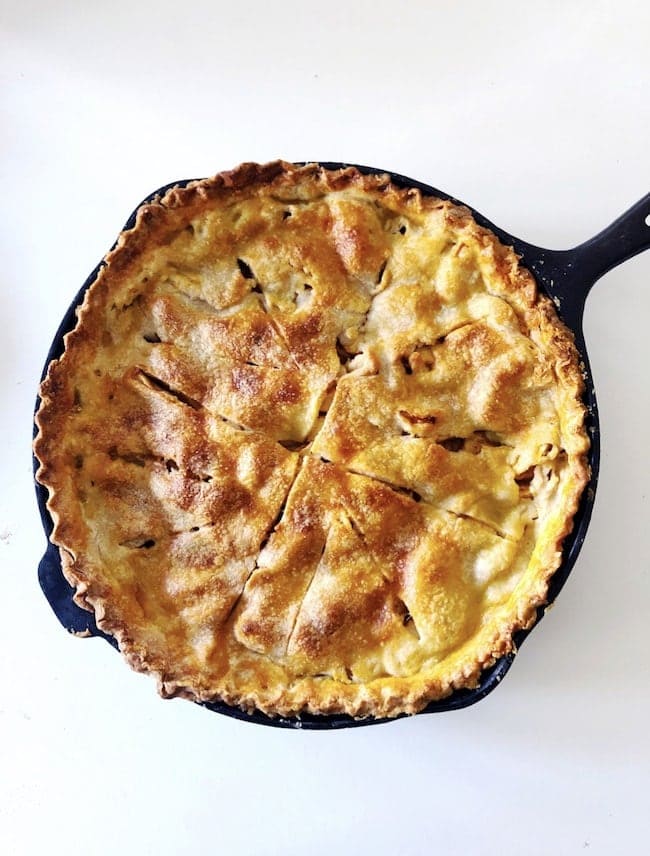 1. New this week, a 5-ingredient dinner and a festive bread for the holidays! And make sure you check out all of our holiday gift guides: for her, him, kids, and my favorite cookbooks from 2018! And check the blog tomorrow for an easy holiday treat! I am going to try to post more than two recipes a week during December because I have too many good recipes to share with you guys:)
2. We had the best time in Illinois. My dad's house really doesn't get internet service so I was unplugged and able to really relax. It was so nice. Along with all of the Thanksgiving foods, we made cinnamon rolls, cookies, pizza, and I read a book. My kind of vacation!
3. Does anyone use one of these? I just bought one, but it's still in the box. I have heard great things from a few friends, but I am kind of scared to try it. Any advice?
4. Keep your feet cozy with these.
5. Did I tell you that my cookbook manuscript is turned in? It has been such a process, but I have to say that I am in love with how it turned out. We are designing the book and cover now and I can't wait to share it with you guys!
6. Warm puffer jacket for a great price!
7. Did you watch This Is Us this week? The ending! And A Million Little Things finally had a new episode last night. Still loving that show. Grey's is already done for the fall and I don't like how they left everything, but I rarely like what is going on on Grey's. I just can't stop watching. Is anyone watching Dirty John?
8. It is officially cookie season, the most wonderful time of the year! Who is excited? ME! I teamed up with my friend Tessa to create a mini e-book with our favorite Christmas cookie recipes and best cookie tips. Make sure you sign up to get a copy TODAY! And let me know if you have any cookie requests for this year! And if you have any amazing cookie recipes I need to try, send the recipe my way! You can find all of my cookie recipes HERE, there are lots to choose from:)
9. Practical and cute boots.
11. Perfect stocking stuffer.
12. I always use these when I bake cookies! Stock up for Christmas cookie baking!
13. The cutest!
14. Did you score any good deals on Black Friday or Cyber Monday? I bought a few things for the boys and I found this and these for me:)
15. Eggnog, are you a fan? I don't like it but I love using it for this and these!