His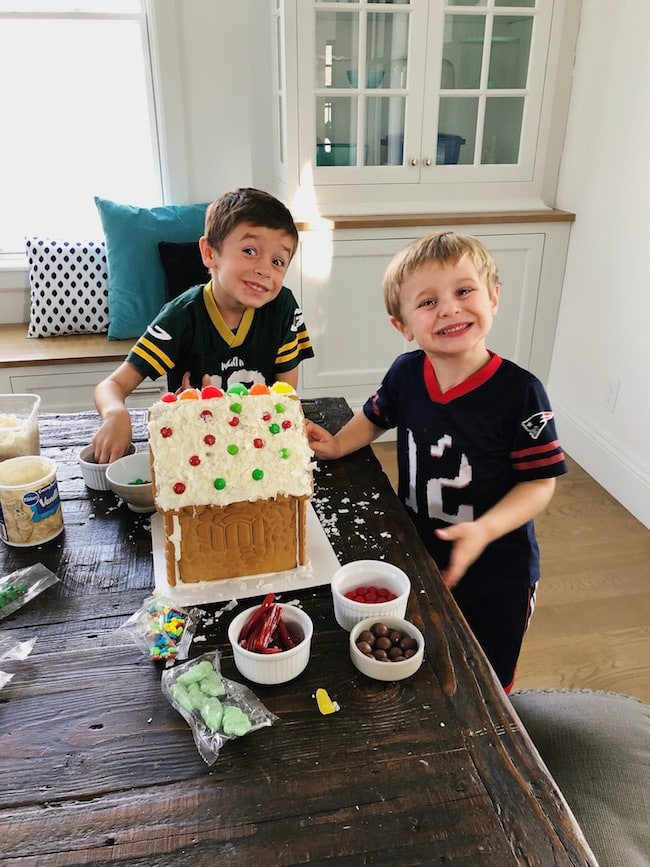 1. The boys decorated their gingerbread house. It is always a mess and Maxwell eats more than he decorates, but they have a blast.
2. I like their pick.
3. We got a good amount of snow yesterday. Maria hides inside and I play outside with the boys. This is my favorite time of year. So ready for ski season.
4. Are any good movies coming out over Christmas?
5. Draw a picture.
Hers
1. New this week, an easy treat, the most decadent holiday dessert and a new holiday favorite! And don't forget to enter our KitchenAid mixer giveaway! Tomorrow is the last day to enter!
2. Love these earrings and they are a great price!
3, I have had the worst head cold for a little over a week. I am finally starting to feel a little better, but man it's been annoying. The only good thing to come from it, I discovered the show The Marvelous Mrs. Maisel while lying in bed. I am hooked. It's so good!
4. Pretty in pink.
5. I want to go!
6. Ruffle love!
7. Beautiful coat!
8. Dessert perfection.
9. It is the week for holiday parties. I have made this, this, and this! And of course cookies, more of these and these!
10. You can never have too many cardigans…at least that is what I am telling myself:)
11. It's time to party dress! Love this one too!
12. These are going on my baking list!
13. I may never leave the house if I buy these! They look so cozy!
14. Perfect party appetizer!
15. My favorite fleece lined tights are 50% off today and free shipping! Stock up!
16. When you bake cookies how many do you usually eat in the same day? Asking for a friend:) Is four an acceptable number? My friend thinks so:) One right out of the oven, one after they cool, one a few hours later when you walk by the counter, and one before bed. Totally acceptable, right? 🙂
17. Really enjoying this cookbook.