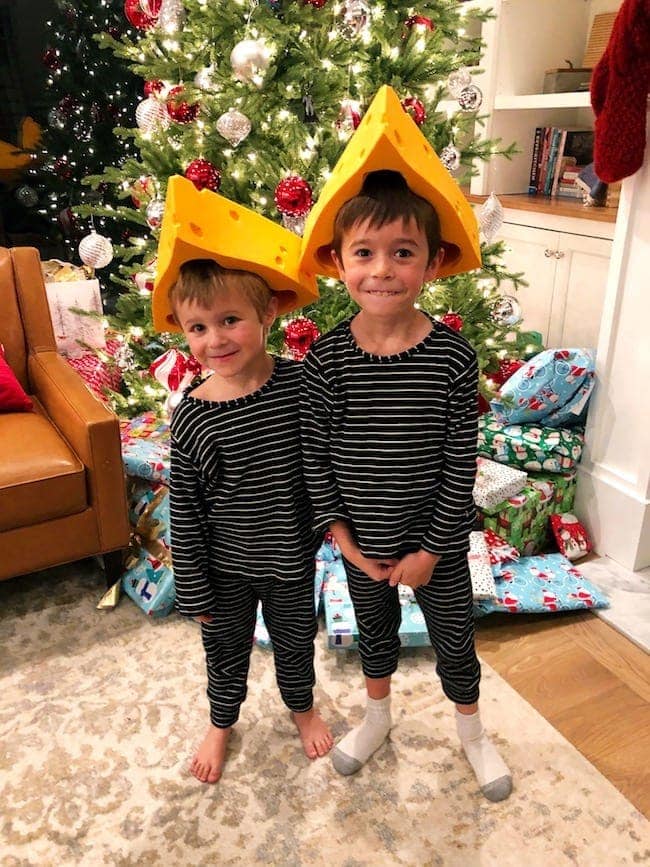 1. New this week, a breakfast favorite and a recipe for your leftover holiday ham!
2. I am giving Josh the week off..ha, but I wanted to pop in and say hi! We had a wonderful Christmas, the boys made the day so much fun. We loved watching their excitement for everything. For Christmas brunch, my dad made his famous cinnamon rolls, Josh smoked bacon on the Traeger, and we had a breakfast casserole. We also watched a lot of basketball. The perfect day! We hope you had a nice holiday too!
3. Love this set for winter and it's on sale!
4. Have you seen any good movies in the theatre? We want to take the boys to one and Josh and I want to go see one for date night.
5. Sale alert on this cardigan. Comes in lots of colors! Love this one too!
6. Craving lots of veggies because I ate too many cookies:) Going to make this and this!
7. Great deal on this jacket.
8. We are busy planning recipes for 2019, leave a comment and let us know what you want to see on the blog! And tune in tomorrow to see the top 10 recipes from 2018! You don't want to miss this list! SO many good ones!
9. Under $30, great pice!
10. Confession, I don't like hot chocolate. The boys came in from sledding yesterday so I made them some hot chocolate and tried it again, but I am still not a fan. I love the idea of it because I love chocolate, but I can't get into drinking chocolate. The boys didn't have a problem drinking their mugs:)
11. What are you doing for New Years? We don't have any big plans, but need to think of something fun to do! Maybe make these with these for dessert? And watch movies and try to stay up until 10:00…ha!
12. Love the pockets. And a good time to stock up on leggings.