His
1. We were just listening to Stevie Nicks and Maria said she doesn't like her voice. I about fell over. Who thinks that!? Sheesh! She is one of my favorite female vocalists. This would have been a deal breaker if this was shared before we were married. Lucky for me it wasn't.
2. I saw a few people posting this video on Facebook. It is pretty funny.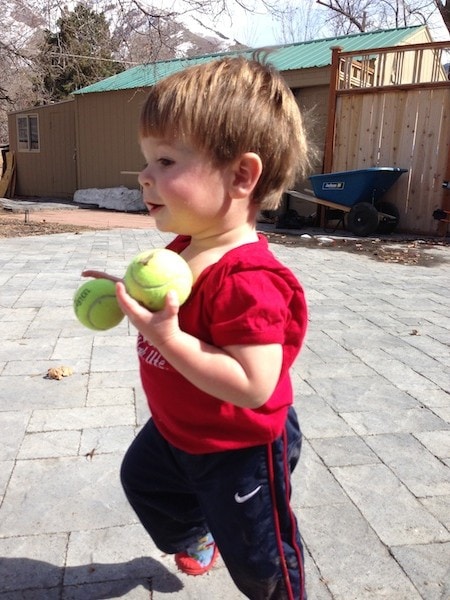 3. We let Caleb play outside while I was doing some yard clean up. It was his first time and I can't wait to continue playing outside. He got a little muddy, but boys will be boys.
Hers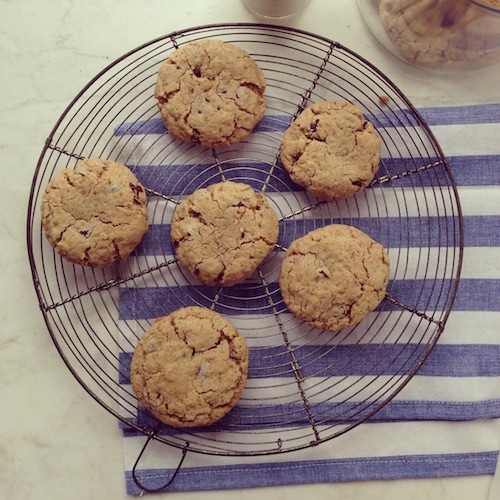 1. Last Saturday, I taught a food photography and styling workshop with Heidi from Foodie Crush. Fun times and of course there were cookies involved.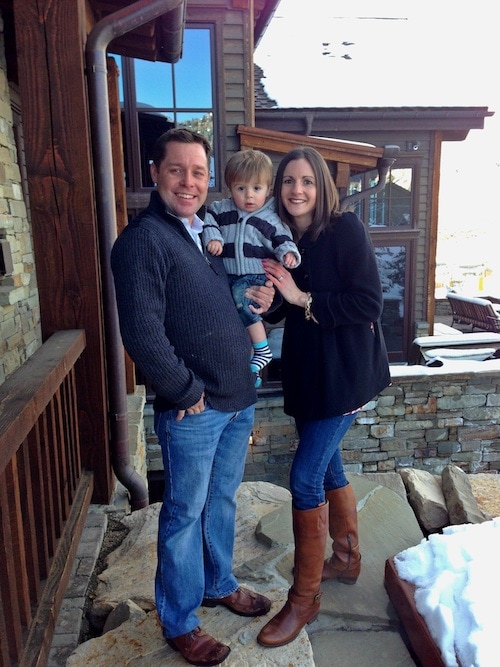 2. On Saturday, we also had a photo shoot in Park City with Anthology Destination. We worked with Aaron Snow, who is an amazing photographer from Oklahoma City. I don't usually like being on the other side of the camera, but luckily Caleb stole the show! And Aaron was so fun to work with! We will share more from our photo shoot soon! And the Park City home is GORGEOUS! I was ready to move in!
3. Spicy Sweet Potato Fries with Avocado Dip-get dipping!
4. How are you adjusting to Daylight Savings? I am liking the extra light for food photos and Caleb sleeps in an extra hour so I get a few more things crossed off of my to do list before he wakes up. Winning!
5. We welcomed a new member to our family this week! I think he's going to fit in just fine! And don't forget, YOU can enter to win a Green Apple KitchenAid Mixer! Good luck!
6. Fun news! We are now writing for Wayfair.com. Check out our first post-Coconut Dark Chocolate Popcorn! You don't want to miss this recipe.
7. We've been enjoying the sunshine this week. I hope it is here to stay. I am ready for spring…and so is Caleb. He loves swinging and sliding at the park! We also busted out his BOB stroller for a few runs!
8. I'm loving my new workout clothes from Albion Fit. I love them so much that I even worked out twice on Tuesday. I went to my workout class and went for a run. I could barley walk on Wednesday, but spring is here and it's time to get back in shape. I am done hibernating!
8. I hope a leprechaun brings us this Mint Chocolate Chip Cake to celebrate St. Patrick's Day!
9. We walk up to the store almost every day. Yes, we get groceries, but sometimes we walk just to get Caleb out of the house. He loves looking around the store. And sometimes we let him play with toys. It's perfect, he can play for awhile and then we put them back:) This week we walked out of the store to this gorgeous view!
10. Loving everything about this lasagna!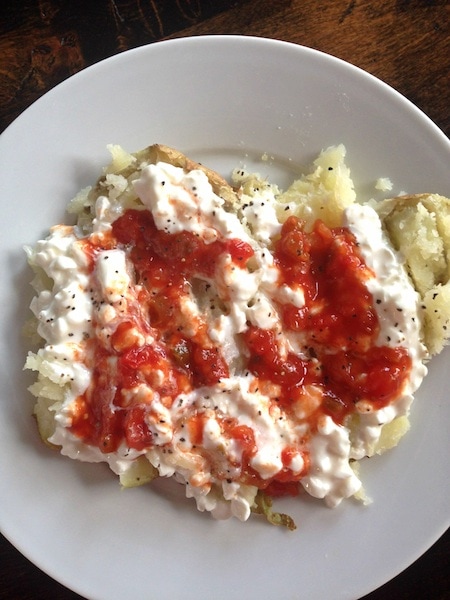 11. Baked potato, cottage cheese, and salsa. Tell me you like this combo. Josh thinks I am Crrrrrazy!