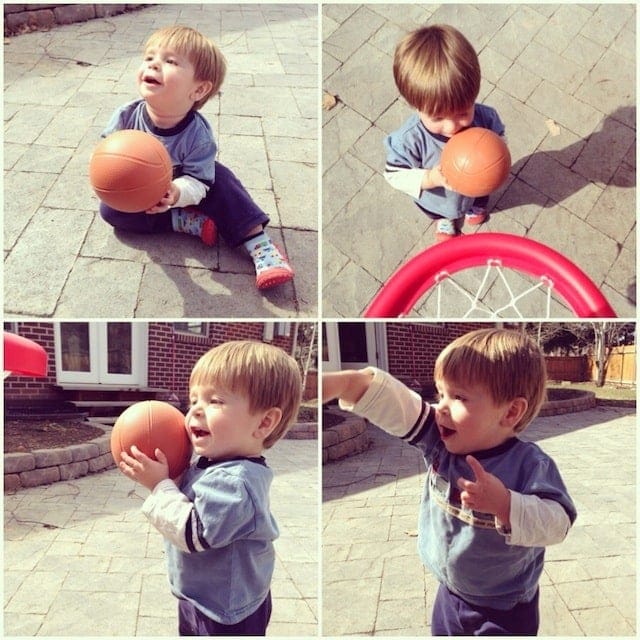 1. We bought Caleb a little basketball hoop and he is having so much fun. He yells dunk and shoot and is actually pretty good. Look at that form! He even follows through.
2. Speaking of basketball, it's March Madness time! I go a little mad every year. I love college basketball and the tournament is always so exciting! I hope your bracket is filled out because games start today! I am routing for Illinois. I am not sure how well they will do, but I have to cheer for my team!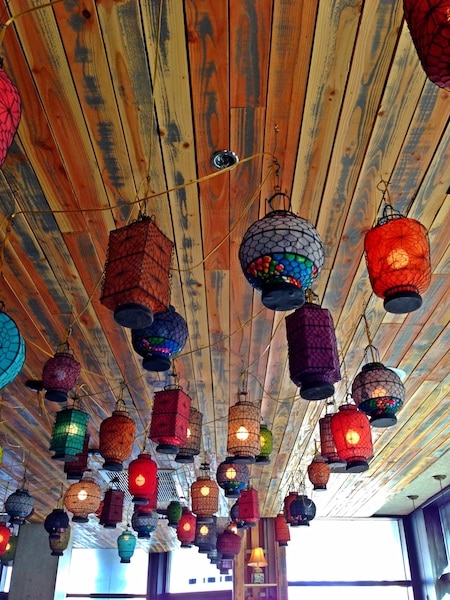 3. Last weekend we went out to dinner at Plum Alley in Salt Lake City. Love the decor and the food was fab! We will be back!
4. Cheesecake just got a WHOLE lot better with this strawberry balsamic mint topping.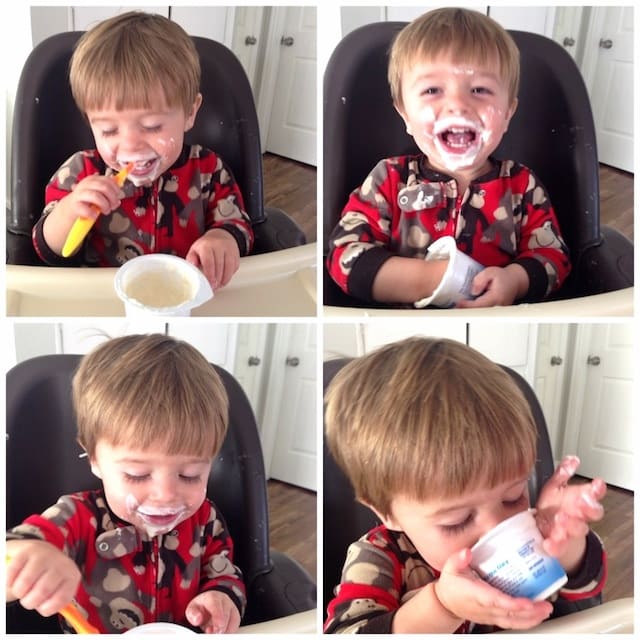 5. Caleb eats his yogurt all by himself now. Sometimes it gets a little messy, but he is learning. He is a true Chobani Champion!
6. Looking for another way to eat your veggies? How about Carrot Cake Bars🙂
7. I'm sure you've heard the sad news, Google Reader is shutting down in July. If you rely on Google Reader and feel a little lost, check out this post by Purr Design. Feedly and Bloglovin are both good options and Purr Design will walk you through the pros, cons, and how to get switched over. We don't want our readers to miss a post from us, so get switched over now!
8. I am sportin' a pretty new Petunia Pickle Bottom iPhone case for spring! Love it!
9. Salted Caramel Easter Popcorn-make this and don't blame me if you eat it all…and end up with a stomachache. Not that I know from experience:)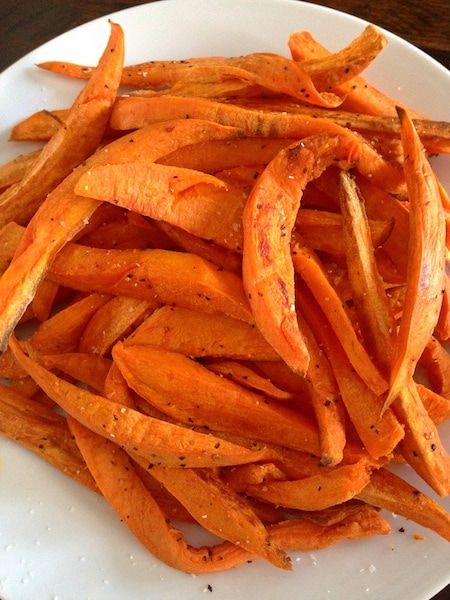 10. We had baked sweet potato fries and only sweet potato fries for dinner this week. Do you really need anything else? Ok, we gave Caleb beans and cottage cheese to go with his fries because I didn't want to be a bad mom, but all I needed was a plate of sweet potato fries! My skin looked a little orange the next day, but it sure beats going to a tanning bed..just kidding:)
11. Head on over to Wayfair to check out my Cookie Baking Must-Haves! I am sharing my top picks to bake the perfect cookie. Happy Baking!