His
1. Last week we got to go to the NCAA tournament with some friends. What a blast! We were there for the Harvard vs. New Mexico. We are lucky the tournament comes to Salt Lake every three years or so. Hopefully the Utes basketball program will get back to a great basketball program. I think we are headed in that direction.
2. I saw this saying the other day and thought it was funny. " Dear Children, I only take credit for the first 9 months. After that, you were exposed to your father."
3. Tell me if you ladies do this to your husbands or if you guys have found yourself in this situation. Last week Maria asked if she should put cinnamon chips or chocolate chips in the cookies. She knows chocolate chips are my favorite. Of course, I said chocolate chips! Then she said, wouldn't you rather have cinnamon chips and I said not really. Then she said, well I am making cinnamon and you don't have to eat them. Sheesh! I thought she wanted my opinion. Apparently, she just need my approval.
Hers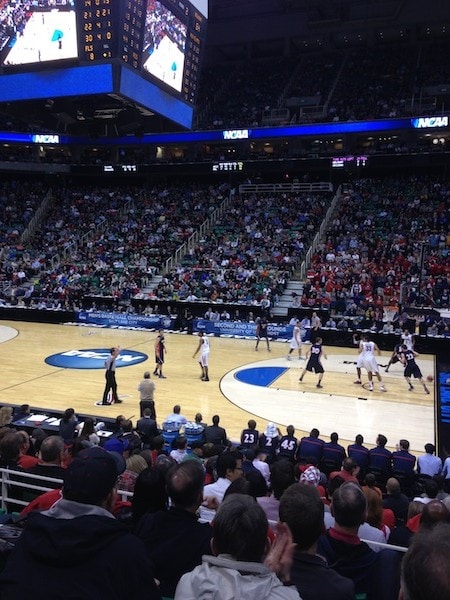 1. I've officially gone mad while watching March Madness. We went to two first round games-the Harvard vs. New Mexico game was awesome! Harvard messed up my bracket, but it was fun to see an upset. Speaking of upset, I am still upset about Illinois's loss to Miami. It was an intense game and even Caleb was yelling at the TV. They came so close and my heart still aches thinking about it. I get too emotional when watching my Fighting Illini.
2. My kind of Easter egg! Sprinkle fans, check out these Easter eggs!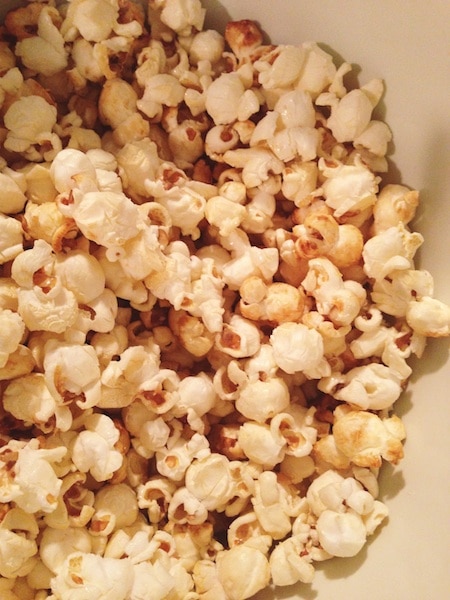 3. My current snack of choice is kettle corn. Josh makes the best kettle corn and luckily he doesn't mind feeding my addiction:)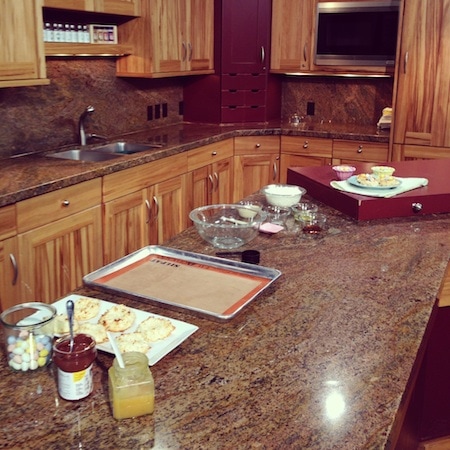 4. Yesterday I did a Live cooking segment on KUTV. I made our Macaroon Nests-Nutella and Lemon! It was fun!
5. I was named one of the Top 100 Mom Food Blogs by Babble. Thanks! I am honored to be on the list.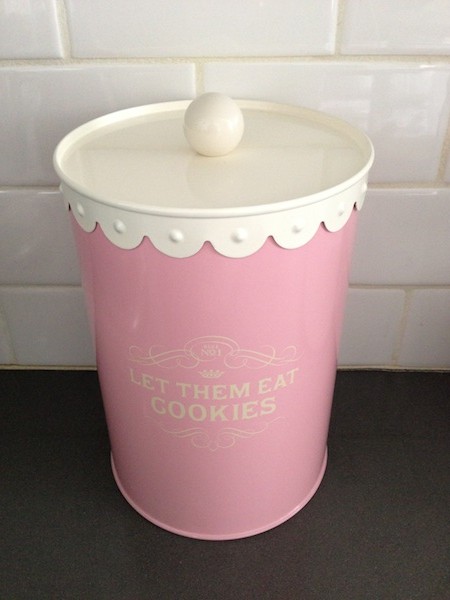 6. I'm kind of in love with my new cookie jar from World Market. Now, I just have to figure out how to get the cookies into the jar. I always eat them too quickly!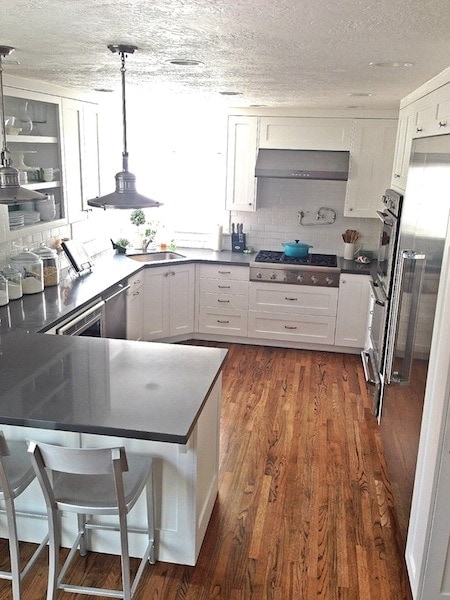 7. I love a clean kitchen! I am glad I got a picture because it didn't last long. Caleb opened up the tupperware drawer and emptied every single item in the drawer. And then I messed it up by baking cookies. It was nice while it lasted.
8. So excited for Sarah's new cookbook-More Peas, Thank You. The book is filled with fantastic family friendly vegetarian recipes! From one pea to another, congrats!!
9. 150+ Links for everything you need to know about food blogging. Bookmarked this one! There is always more to learn!
10. On Monday, I am attending a special event in celebration of Albion Fit's Grand Opening at City Creek Center in downtown Salt Lake City. And good news, you are all invited! If you don't live in Utah, leave now, you can still make it:) Attendees will enjoy a free Albion Fit headband (while supplies last), access to Albion's newest collections, $20 off any one-piece swimsuit or top/bottom swimsuit combo or $20 off any fitness top/bottom combo. There will also be a special Albion Fit swim fashion show and fun raffles! To redeem the $20 off promotion, readers must give the name of your blog as the code at checkout. I am in love with ALL of Albion Fit's apparel. It's my favorite! The store is located on the upper level of City Creek Center, on the northeast end right next to the Allen Edmonds store. The event is from 11 a.m.-2 p.m. I hope to see you there! Make sure you come and say hi!