His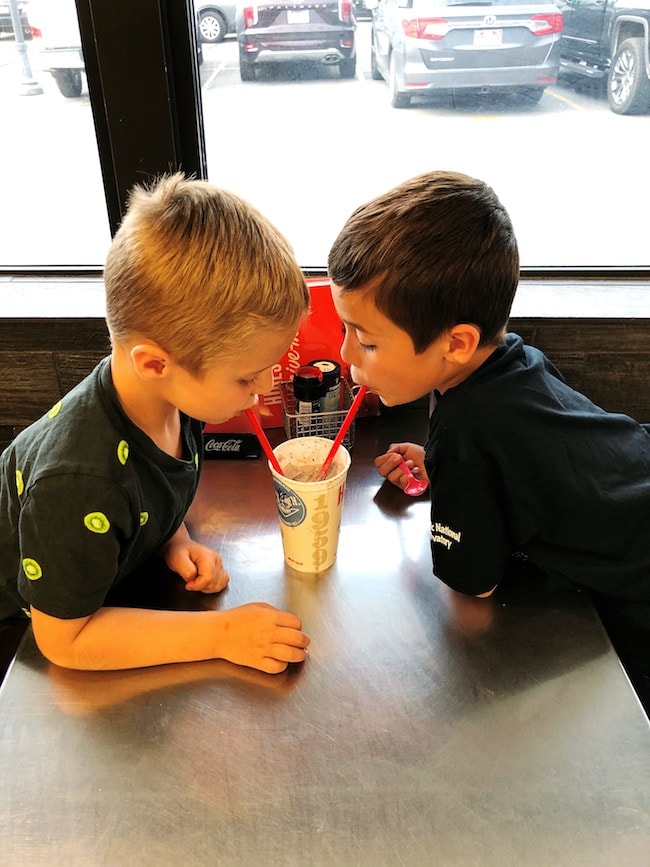 Caleb had a great birthday! He got to pick his birthday dinner and wanted to go out for a burger, fries, and shake. He shared his shake with Maxwell.
Does anyone have the new iPhone? Trying to decide if we need to upgrade.
Such a cool bike path.
So awesome!
Interesting way to prevent food waste.
Looking forward to this new show.
Hers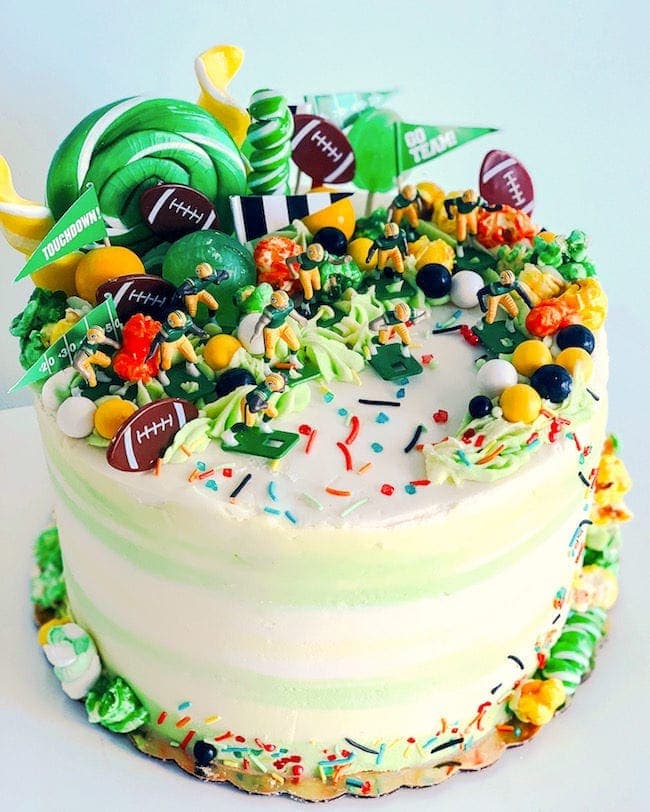 New this week, the most amazing fall salad and everyone's favorite fall cookie! And did you see my cookbook club post? Who's going to start one?
Caleb had the best birthday! He chose a football theme so we celebrated with a loaded nachos bar (from our cookbook), played football games, and enjoyed a FUN football cake made by our friend Megan.
Bring on the cozy!
Those layers!
This week's #twopeascookbook Instagram Giveaway: a KitchenAid K400 Blender! This is KitchenAid's new blender and I am obsessed! It is so powerful, better than any other blender I have tried. To enter to win, post a picture of our cookbook or a recipe from our cookbook in your Instagram feed and use the hashtag #twopeascookbook and tag @twopeasandpod. I will announce the winner on Monday! Thanks for sharing our cookbook! We love seeing what you guys are making!
A staple for every fall closet! Love the classic colors!
Bring on the fall carbs!
What fall TV are you loving? Any new shows I need to watch? Last week's A Million Little Things did not disappoint. I can't wait for tonight.
We have white bedding and I don't know why I thought that was a good idea with two boys. We don't allow them to eat in our bed, but dirty hands and feet still find their way all over our bedding. I think it is time to move to a different color. Maybe this grey situation? What bedding do you love?
If you are in Utah, come to my ice cream social at Rockwell Ice Cream Saturday night at 8:00 p.m, their Sugarhouse location (2121 McClelland St, SLC)! You can try the ice cream flavors I created: brown butter snickerdoodle and salted caramel brownie toffee! They are SO good! Bring your cookbook and I will sign it! It's going to be a FUN night!
TEXAS, don't forget I will be in Austin on October 17th at Hotel Ella for a book event, RSVP HERE! Dallas area, I will be with Jenn from The Rambling Redhead at her coffee shop on Saturday, October 19th in Allen, Texas. Find all of the details HERE!