His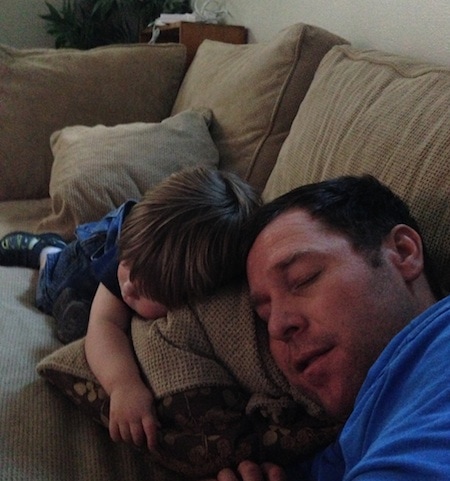 1. Caleb has been a little snuggler lately. He even laid down to take a nap with me. It is great snuggling with this little guy.
2. We love watching the NCAA tournament, but over the weekend there was a horrific injury during the Louisville vs. Duke game. Kevin Ware was the young man injured. Try not to watch a video of the injury, it will sour your stomach. Our hearts and prayers go out to Kevin and his recovery.
3. This film maker makes some fabulous short films on YouTube. Many are of extreme sports, but some are very creative and fun. I could not pick a favorite, so here is his main page. Check it out. And here is a best of video.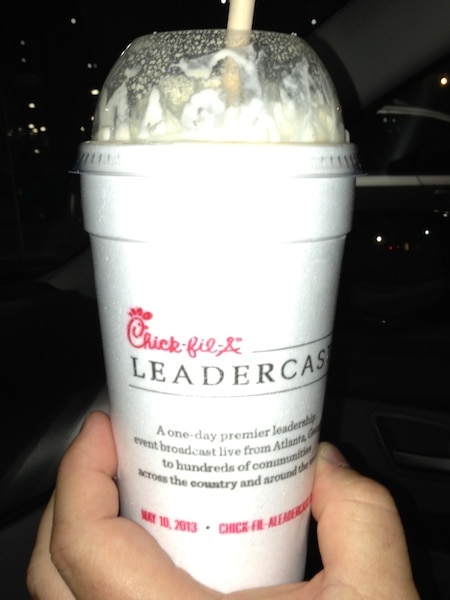 4. I have documented on here before that Steak 'n Shake has my favorite chocolate shakes. Too bad there isn't a Steak 'n Shake within 1,000 miles of our home. Chick-fil-A has opened several locations in Utah recently and I heard they have good shakes, supposedly comparable to Steak 'n Shake. Well, I tried a chocolate shake and yup they make a great shake.
Hers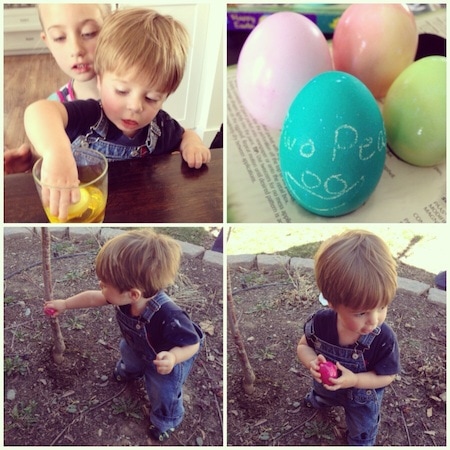 1. We had a great Easter. Caleb loved dying eggs and going on a egg hunt with his cousin Aubrey. He didn't really care what was inside the eggs, maybe because we didn't put any candy inside. He wanted to throw the eggs like balls.
2. Old bottles, paper, and twine-even I can do this one! Now I just need Josh to bring me some flowers:)
3. Oh wait, Josh just did surprise me with flowers. Just because. I am one lucky lady!
4. Can we talk about coconut water for a second? I just don't get it. I've tried to like it, but every time I take a sip I want to spit it right back out. What am I missing? Do you like coconut water? I love coconut, but coconut water you have me puzzled. I just don't get you.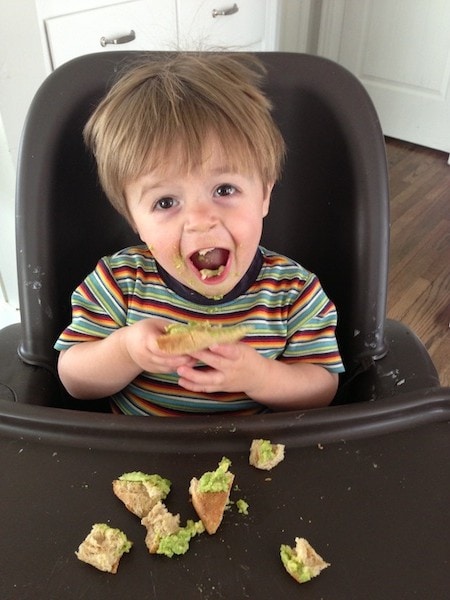 5. Avocado toast-best lunch ever. I am glad Caleb agrees.
6. I finished all nine seasons of One Tree Hill. Where's my medal? I actually ended up liking the show. Lots of drama, but hey, I like drama…as long as it's in a TV show.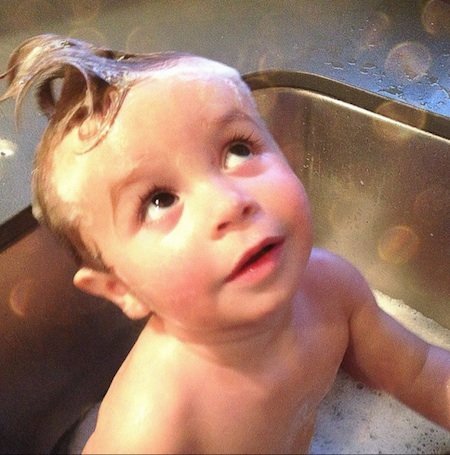 7. Ending the day with a bath is always a good idea. Especially if the bath is in the kitchen sink with a mohawk.
8. April is National Grilled Cheese Month! I can't decide if my favorite grilled cheese sandwich is our Parmesan Crusted Pesto Grilled Cheese or our Guacamole Grilled Cheese. I guess I better have a throwdown this month to decide. Bring on the cheese!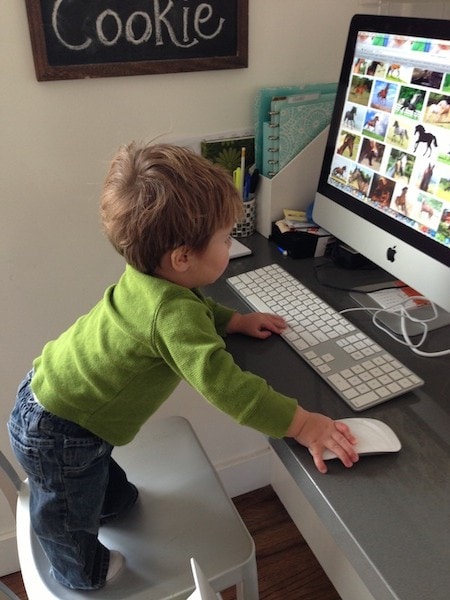 9. Caleb has been hard at work this week. He is currently researching horses. Little smarty pants! And don't worry, Josh is standing right behind him:)
10. We are leaving on a jet plane to go to California today. We are attending an event with Driscoll's and going to the Pebble Beach Food and Wine Event. Should be a good time! Follow us on Instagram for trip updates! And Petunia Pickle Bottom makes packing A LOT more fun:)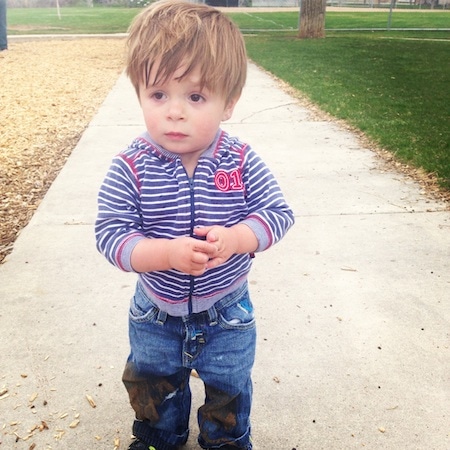 11. Caleb found a mud puddle at the park. He was having a good time until we pulled him out. Boys will be boys!