His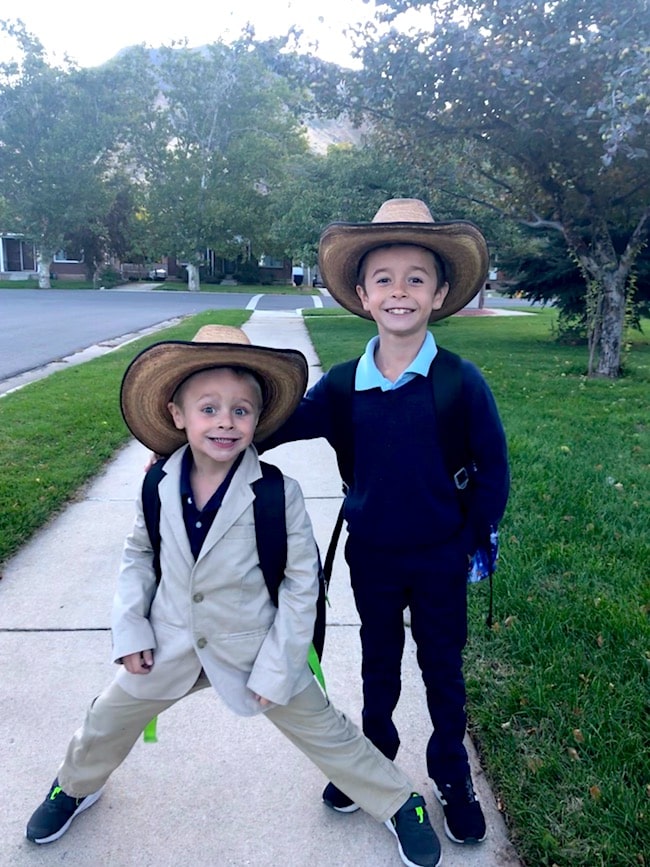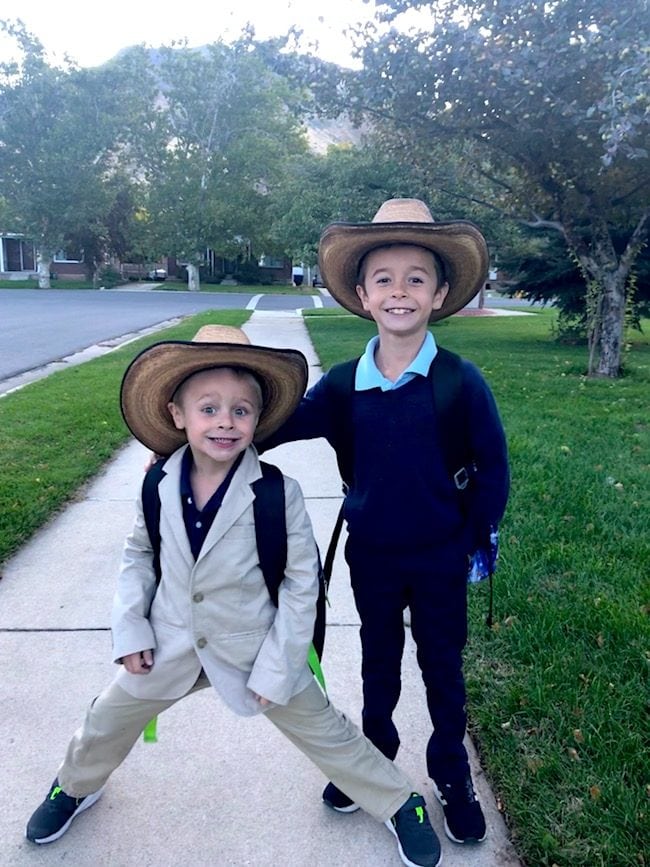 The boys had crazy hat day at school this week. They both picked their cowboy hats!
Caleb is getting baptized this weekend and we got him his first suit. He looks sharp!
We let Caleb pick the menu for our get together on Saturday with family and friends and he chose wisely. We are making this, Tri Tip on the Traeger, these, salad for the mommy's…that is what he said, ha!, and cookies for dessert. Maria is also making the chocolate chip cookies from our cookbook because they are a crowd pleaser.
Sports season is so good right now. Football, baseball, and basketball! The Patriots play tonight. GO PATS!
The boys picked out their Halloween costumes already, but haven't picked out any for us yet. We are hoping they forget about our costumes this year.
Hers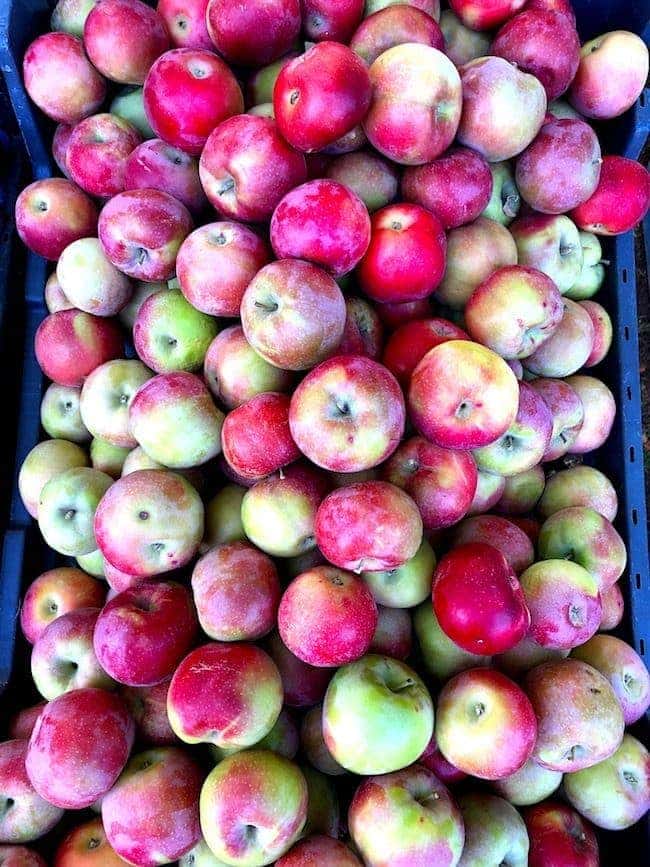 New this week, the perfect fall chili and a breakfast recipe you don't want to miss!
We went to the farmers market and loaded up on apples, pumpkins, and squash. I love this time of year! I made my favorite 3 ingredient dip that is SO good with apples and this easy appetizer. I want to make the apple crisp recipe that's in our cookbook next, it's a favorite!
These leggings are GOOD and so is the price!
Do you decorate for Halloween? I don't, but the boys really want to! I am minimalist when it comes to holiday decor. I was hoping pumpkins from the farmers market would be enough:)
Dressed up plaid. Yes!
Lots of great ideas and reminders in this post.
This doesn't happen very often, but when it does, I LOVE it…for a little bit. I always feel so relaxed and recharged.
Almost too pretty to eat!
Perfect pullover for fall!
The NBA is back, well at least preseason games, and that makes my heart happy!
I would eat a piece of this cake for breakfast…or anytime! YUM!
We are going to Austin next week, no kids, and I am SO excited because it is one of my favorite food cities! I have been before, but this will be Josh's first time. I am reading this book to get ready! It has SO many good Austin recommendations. My list is getting long, but I would love to hear your favorite spots. Leave a comment! And make sure you RSVP here for my book event at Hotel Ella on Oct. 17th! Can't wait!
And Dallas friends, I will be right outside of Dallas, in Allen, Texas on October 19th! Please come and hangout with me and Jenn! All the details here!