His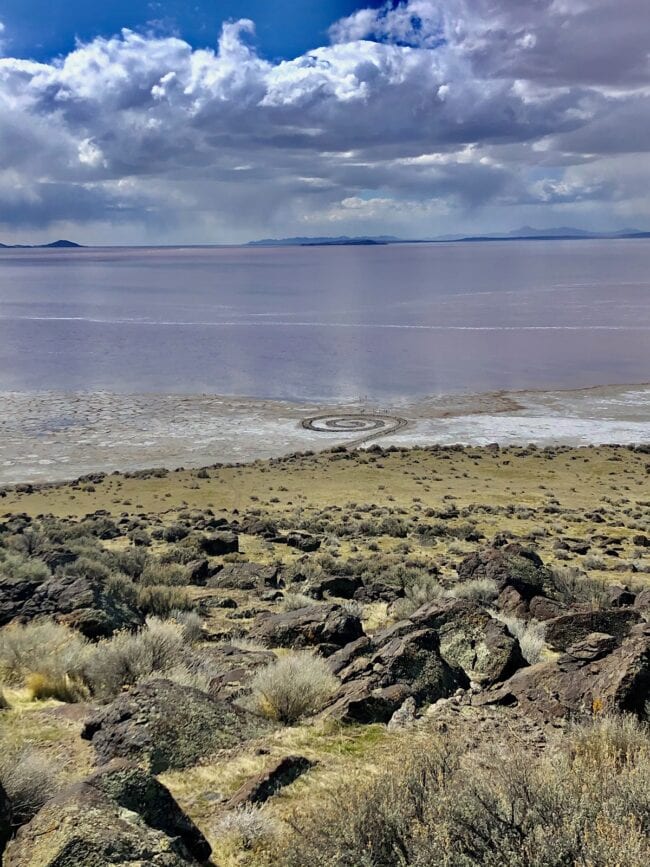 I took the boys on a nature field trip this week. We went to the Spiral Jetty and it was so cool and the perfect activity for getting out of the house.
Utah had a 5.7 earthquake yesterday morning and lots of aftershocks. We are safe, but the boys were scared for awhile.
We are sad Tom Brady is leaving the Patriots, but we will cheer for him wherever he goes.
Send us all of your kid movie recommendations! We are going to need them. We watched Spies in Disguise and the boys loved it.
Hers
New this week, easy pasta recipe, pantry, fridge, and freezer staples, and over 60 recipes to make with pantry, fridge, and freezer staples.
We are adjusting to our new schedules. The boys have school work to do at home every day and we created a list of activities they can do so they stay busy. We are thinking of all of you and hope you are staying safe and healthy!
I have been doing a lot of baking this week. I made this, these, and a new scone recipe that I will share soon. They were so good! I also made the granola bars and energy bites in our cookbook for the boys to snack on!
A few cozies I am loving right now: this sweatshirt, loving this tie dye, the best pj's (they are on sale), and these joggers.
The boys have been enjoying Scholastic Learn at Home. It is free right now!
These basic tees are on sale! Love them! Nordstrom is actually having a HUGE sale. Check it out!
What are you watching? I am ready to binge watch all the shows but I can't get into anything. I might have to go back to some oldies but goodies: Gilmore Girls, Friday Night Lights, Gossip Girl, The West Wing, Felicity…always good options!