His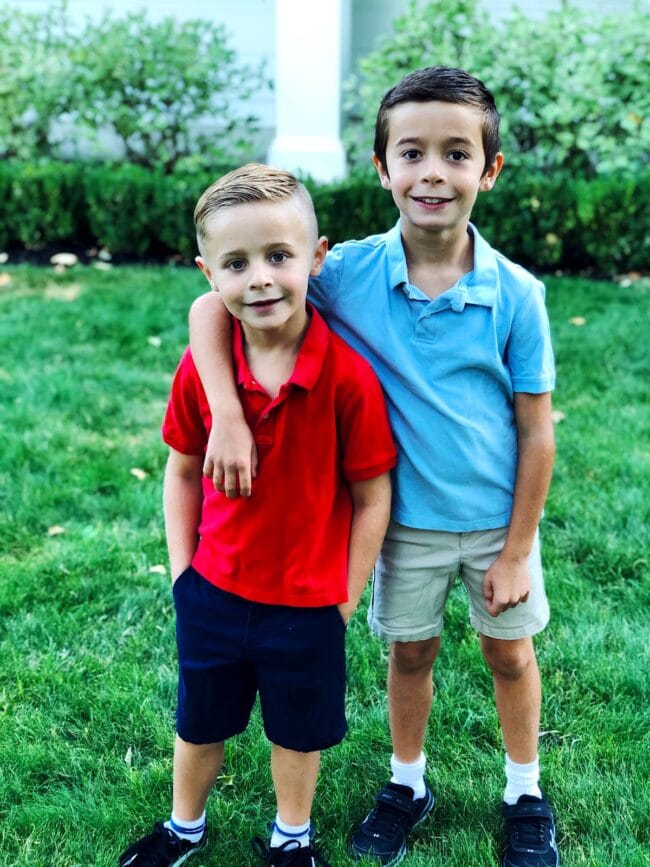 The boys started school this week at home, we are doing online school. They miss their friends, but we are making the best of it. They wanted to wear their uniforms, handsome dudes. I can't believe we have a 1st and 3rd grader.
I made my first brisket on the Traeger and it was awesome.
I hope he learned his lesson. Ha!
Hers
New this week, salsa, a dreamy breakfast, and a quick and easy summer meal.
Utah really is BeUtahful! I am loving our family hikes.
How to beat the Sunday Scaries. I usually like Mondays because I love a fresh start, but now that we are homeschooling, I might need all of these tips, ha!
Are you packing school lunches? We love these lunch boxes. I am still trying to pack the boys lunch every day, even though we are at home. It makes lunch time a lot easier.
So colorful!
The next book you should read based on your favorite shows and movies.
My current favorite snack: fresh peach slices with Greek yogurt and this mixed in! Use code TWOPEASANDPOD for 15% off.
These are so fun!
I pre-ordered this book! I can't wait! And can you believe it's almost been ONE year since our cookbook came out? So crazy! Thanks for all of your support! If you don't have a copy yet, grab one here!
The perfect weekend treat!