His
1. I came down with a nasty flu this week. It came out of nowhere. I really hope Maria and Caleb don't get it.
2. We were supposed to move the chickens outside this week, but since I got sick things are on hold. Hopefully, we can get them in their coop this weekend. Maria really doesn't like having them in our basement.
3. We are doing this little joint "farm" thing we our neighbors, who are awesome! We are sharing the chickens and a huge garden. The garden is looking great! We are going to be eating well this summer!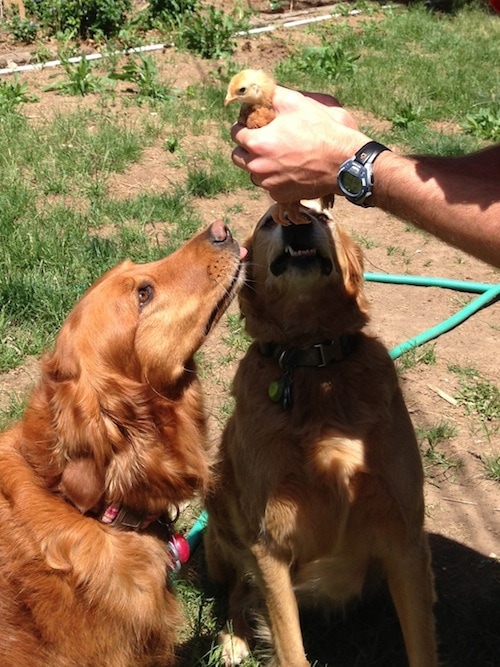 4. Introducing Ruby and Riley, the neighbor's dogs and Caleb's best friends. We took one of the chickens outside so they could meet and get used to each other. I think they will get along just fine. They are great dogs.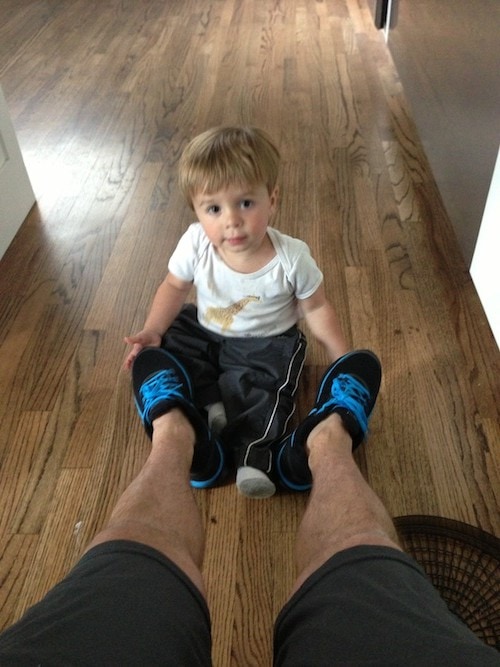 5. I got a new pair of Nike Lunar Glide's and Caleb approves. I'm excited to start running again…as soon as I beat this flu.
Hers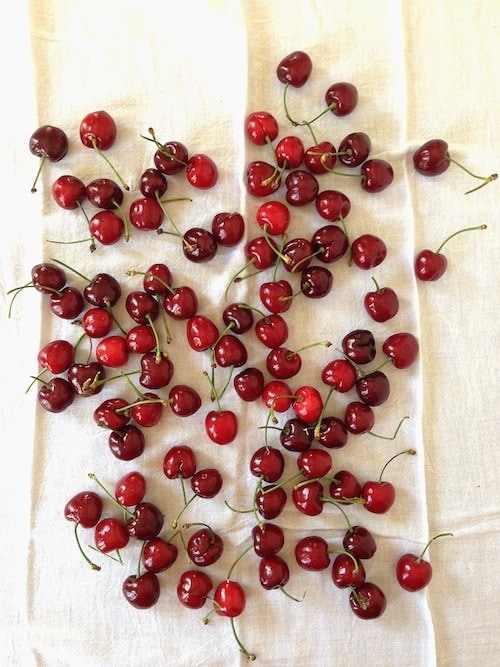 1. We bought our first cherries of the season! Yay!
2. This is the prettiest potato salad I have ever seen. I can't wait to make it.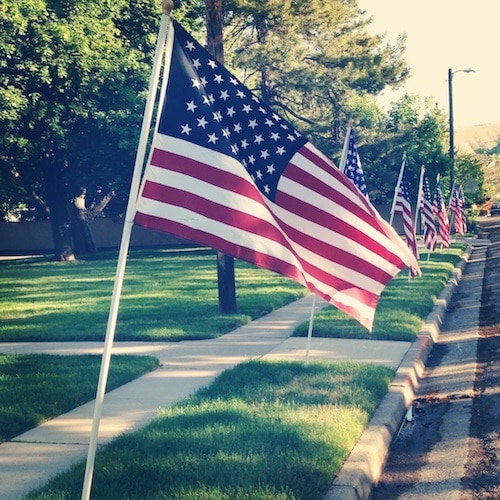 3. I love that our neighborhood put up flags for Memorial Day. Such a great way to remember the men and women that serve and have served our country. I love where we live!
4. What is your favorite vacation spot? Just curious. I am always looking for a new place to go:)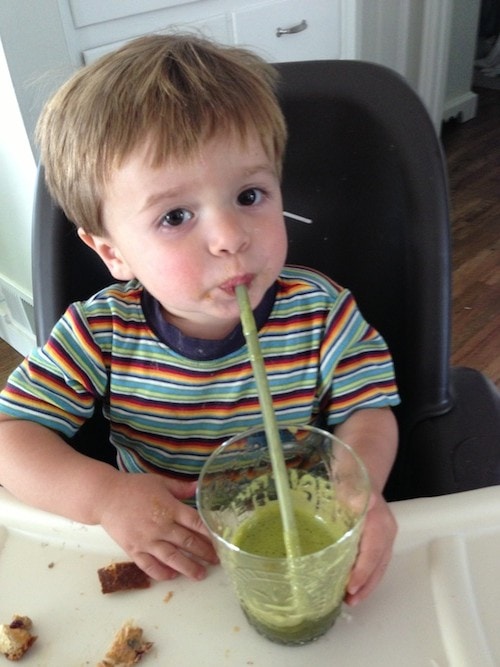 5. We have been juicing up a storm ever since we got our Breville Juicer. It is awesome! Caleb loves being my official juice taste tester. Should we post some of our favorite juice recipes on our site? Let me know if you are interested!
6. I baked a batch of these cookies over the weekend and I fell in love with them all over again! I need to go back into our recipe archives more often. We are always so busy creating new recipes that I forget to make some of our favorites.
7. Foundation update-I bought CoverGirl's Outlast Stay Fabulous 3-in-1 Foundation and I am loving it so far. It isn't cakey at all and you can't beat the under $10 price!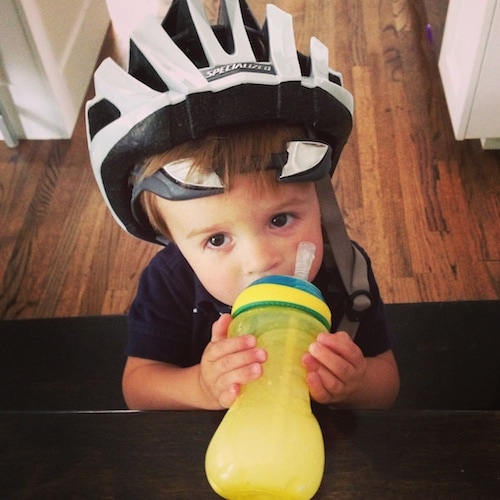 8. Some nights dinner at our house looks like this! He wanted to wear his Sunday best:)
9. We need vacuum recommendations. Our Dyson is on it's last leg. We've had it for almost 5 years and it is struggling-big time. Aren't they supposed to last forever? Well, I guess we got a lemon. What is your favorite vacuum?
10. I want a slice of this banana bread. Ok, I'm lying. I want the entire loaf!