His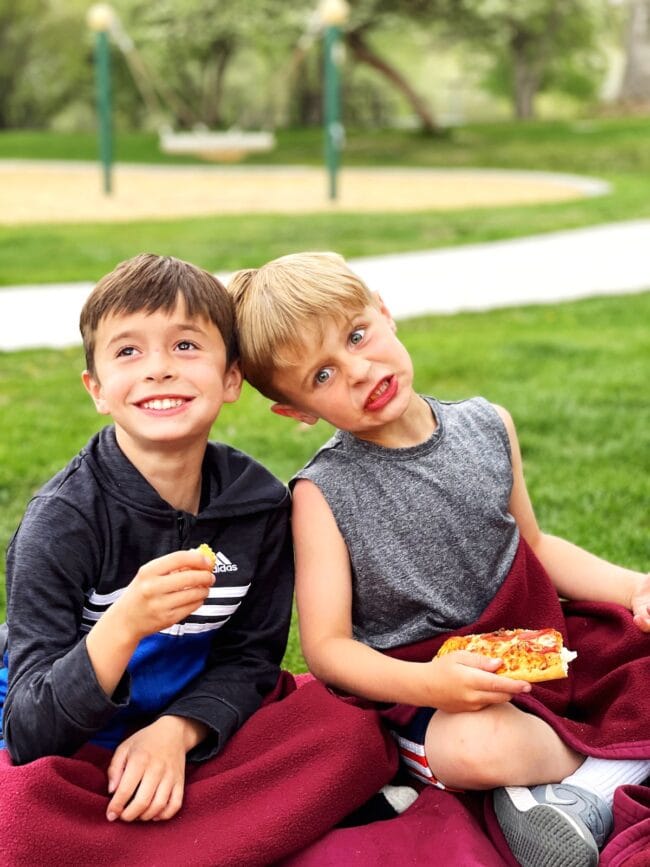 Our weekend tradition is going to a different park and having a family picnic. Sometimes we pack a meal and sometimes we let the boys pick takeout. Picnic, pizza, and the park? Pretty awesome.
We are looking forward to watching the NBA Playoffs. Should be exciting.
Kind of fun to see what they are doing now.
Hers