His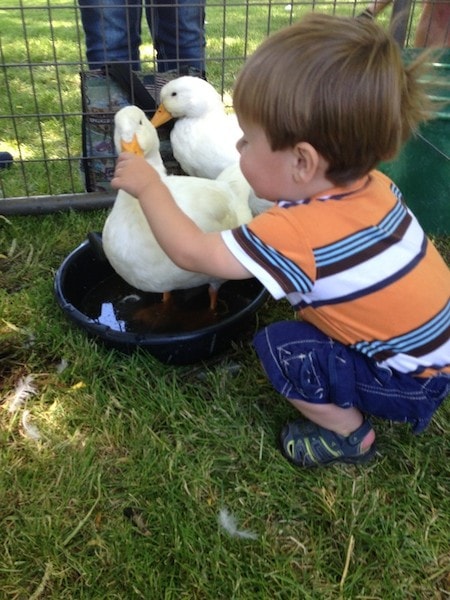 1. My brother and his awesome family came to visit us from California. On Saturday, we went to the Utah Dairy Council's farm day. It was a lot of fun. Caleb wasn't afraid of the ducks. He loves all animals.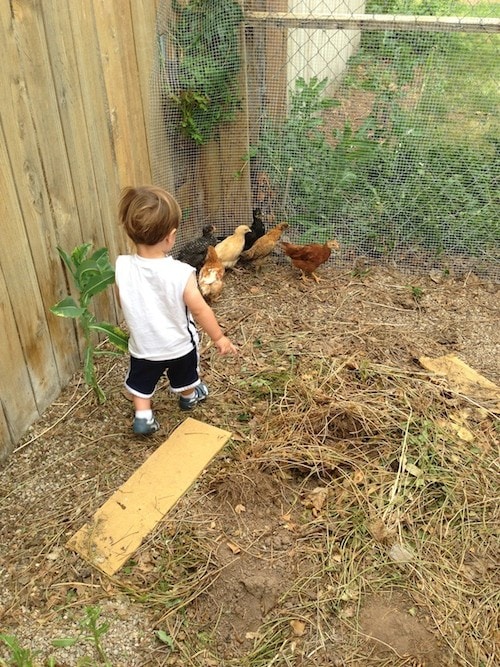 2. Caleb loves helping feed the chicks, mostly because he gets to chase them.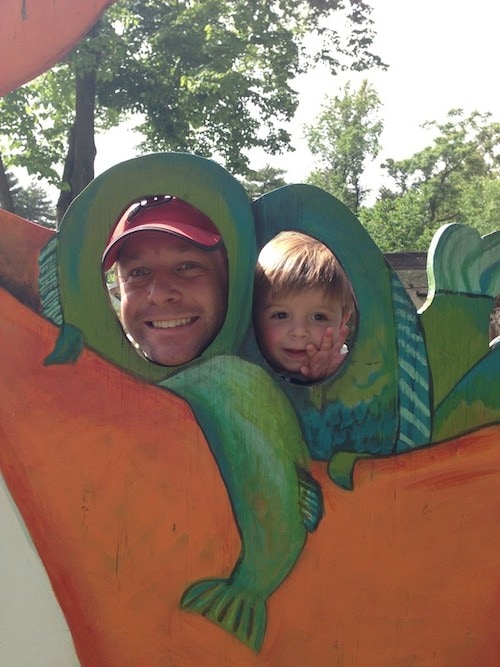 3. We bought a year pass to Tracy Aviary in Salt Lake City. There are so many cool birds. I love going with my bud.
4. I've been doing a lot of yard work with my brother this week. Our yard is shaping up nicely. I will share some of my projects soon.
Hers
1. We have a cookie thief in our kitchen! I was trying to take pictures of a new cookie creation and Caleb snuck in for the kill. I can't blame him though, it is hard for me to wait too!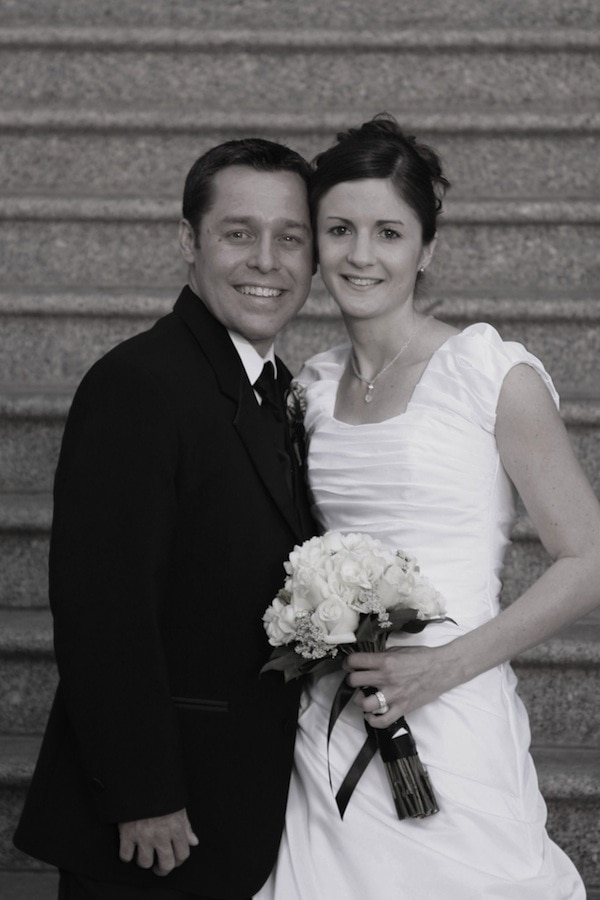 2. Tomorrow is our 5 year anniversary! I hope Josh is reading this so he remembers, just kidding, I know he remembers:) Here is a photo of us on our wedding day. It's crazy how fast the time flies! Thanks Josh for being a wonderful husband, father, and friend. I am one lucky lady!
3. I am going to be eating this salad all summer long. It is so simple and so refreshing!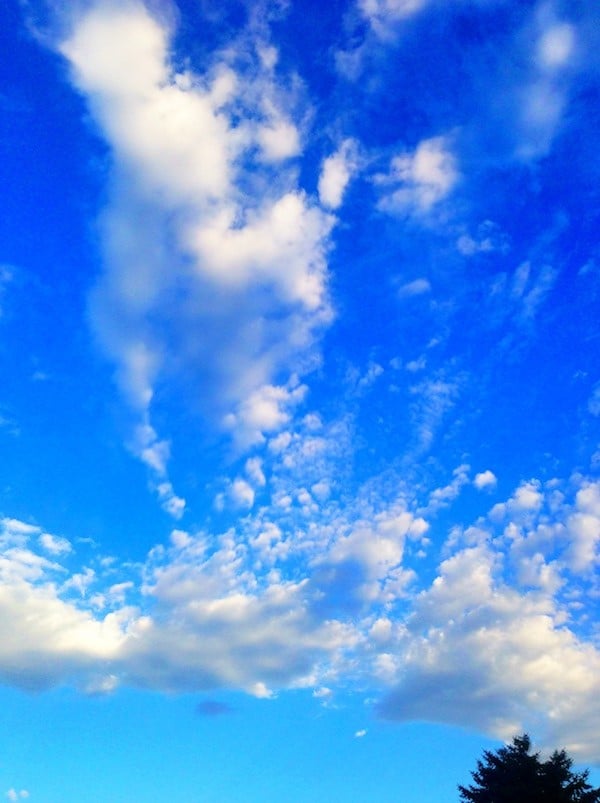 4. It's hot in Utah so I've been getting in my runs early to beat the heat. Love this photo of the sky. Makes running at 6:00 a.m. so worth it.
5. This is a perfect meal.
6. What books are on your summer reading list? I am looking for a good book to get into.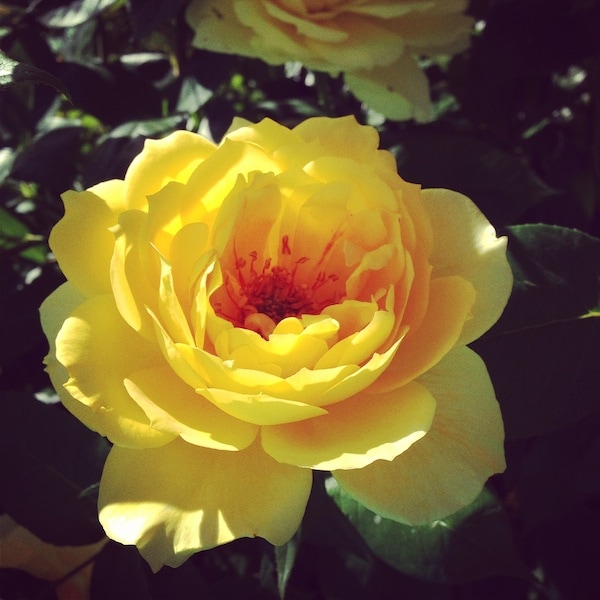 7. Our roses are in full bloom! I love cutting fresh roses for our table every day. I am in rose heaven!
8. Father's Day is on Sunday, and Caleb and I will be making Josh this cake. He loves all things lime so it is the perfect way to celebrate!
9. We are hosting an outdoor dinner party on Saturday. Josh has the outdoor lights hung, now we just have to get cooking! It will be the first of many parties on our patio this season.