His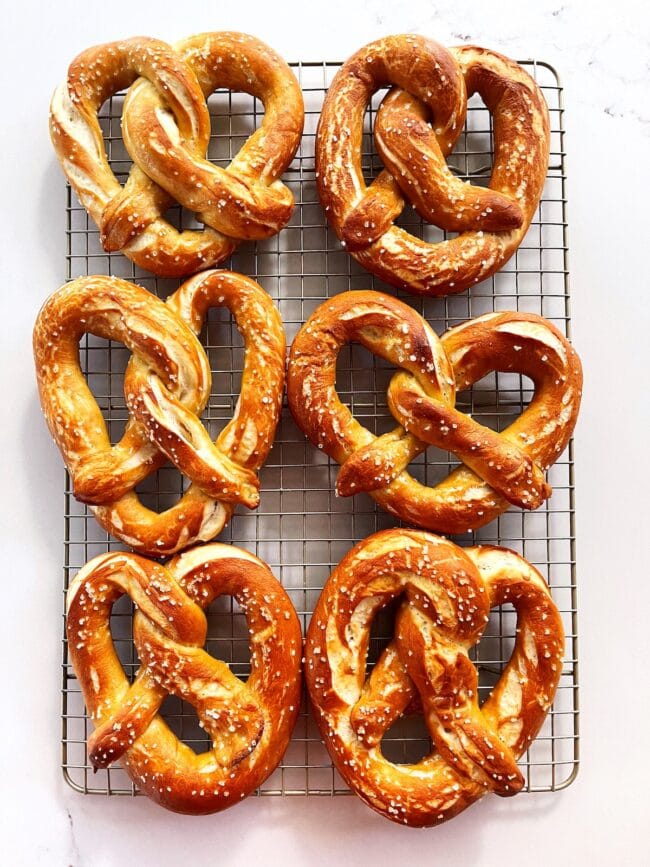 I made soft pretzels for Sunday night football. I think it needs to be a weekly thing. I used this recipe but made big pretzels. Maybe I should do an actual blog post on how to make them.
I got the boys signed up for ski school. We are ready for snow. Although, fall is pretty spectacular right now.
Have you tried any of these? Number 10 is a hard pass for me. Is that even real, ha!
Maxwell misplaced his blankie and we spent 2 days looking for it. Maria eventually found it in the freezer, ha! He said he put it in there because he was hot. That kid!
Hers
New this week, a fun idea for fall parties or family night, a hearty soup, and a new fall favorite.
Exciting news, I teamed up with The Very Best Cookie Bakery in Los Angeles for the month of October. They are selling my Peanut Butter S'mores Bars and they ship nationwide! So if you want to try them or send them to a friend, HURRY! Use the code TWOPEAS for 10% off of your first order. They are SO good!
I am still obsessed with the fall leaves. I can't get enough.
This is in my shopping cart.
TV talk, I am all caught up on The Morning Show, looking forward to another episode. Grey's and A Million Little Things are back, but just meh so for. I hope the seasons get better. I do love that Scott Speedman made an appearance on Grey's because I am a forever Felicity fan:)
I am starting to test Thanksgiving recipes. Any requests? Let me know!
Clean in 15 minutes or less! My kind of cleaning, ha!
Ordered a few of these.
This is right up my alley.
Whoa!!
A friend gave us apples from their tree, so this is happening ASAP.