His
1. I have heard Mike Dunn speak on several occasions. His story is so inspirational and moving. A couple of years ago his son and his family moved a few houses away from us. They are now good friends and great people. Mike was the first person to be attacked by a Grizzly Bear in the Teton National park, which is my favorite national park I have been to. Mike has a crazy story and is very fortunate to be alive. He is an Ironman athlete and would like to compete in the Kona Ironman. He is an inspiration of overcoming trials and a great man. Watch this short video and let's vote him in! He has worked very hard to get to this spot in his life.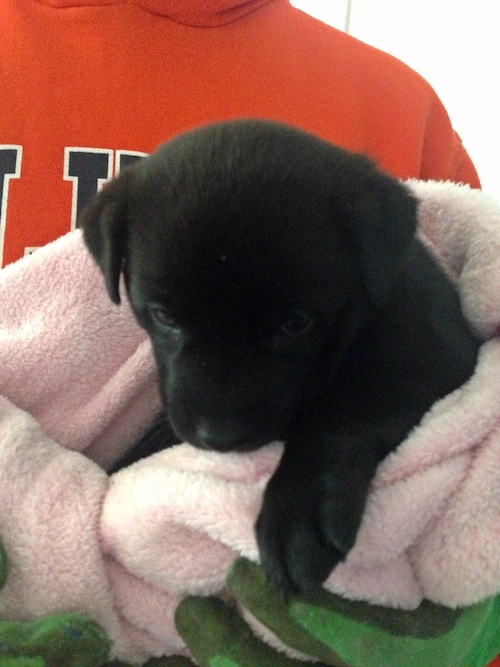 2. June 14th was our 5 year anniversary and I wanted to get Maria something she would never forget. But what do you do or get for someone who feels she has everything she needs. Awe yes, you pull a prank on her. So that is what I did for her anniversary present. I always tell Maria I want a puppy (even though I am highly allergic). Maria always says she can not handle a puppy anytime soon. We have some neighbors who foster new puppies untill they are placed and I coordinated with them to borrow a puppy for a couple of hours. So on Friday early morning, before Caleb was awake, I ran over to their home and picked up a cute little puppy. I brought it back with a happy anniversary card and tried to hand the puppy to Maria with the puppy wrapped in a cute pink blanket. She wouldn't even hold it and was saying, "Josh, is this a joke?" then she was almost in tears as she said "Josh! I just can't take that responsibility right now." So I told her it was a joke and it was the neighbor's foster puppy. Caleb could not have been more happy to play with the little pup for a little bit. Nothing says happy 5 years like a good prank. Love ya Maria!
3. Wow! Did any of you see game 6 of the NBA finals? What a game!

4. Check out this handsome dude. When did he get so big?
Hers
1. I told Josh that my summer goal was to run 10 miles. Well, I did it! I actually have run 10 miles twice now. The second time I wasn't planning on running 10, but once I got to 8 I figured I could do 2 more miles. I am enjoying my early morning runs. It is good for my body and mind. I don't know how long I will keep up the long runs, my knees kind of hurt, but for now I am enjoying it.
2. Cookie Stacked Cakes-Whaaaaat?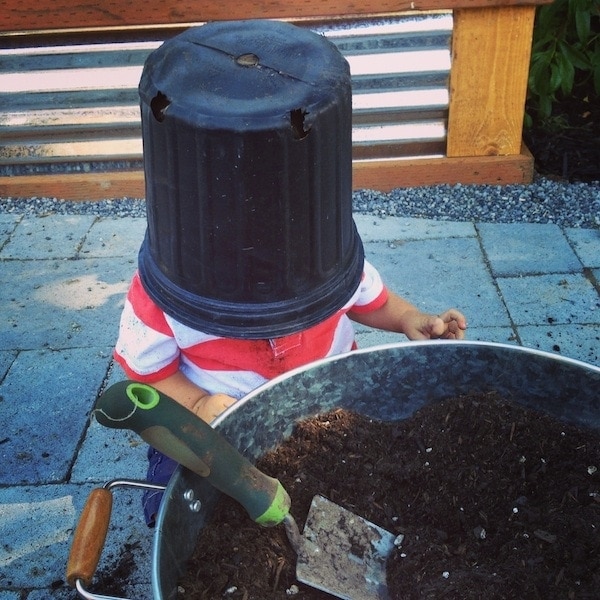 3. Caleb had a blast helping us plant flowers and herbs for our new raised herb garden! Silly kid!
4. Sweet potatoes are one of my all-time favorite foods. I can't wait to try these sweet potato boats.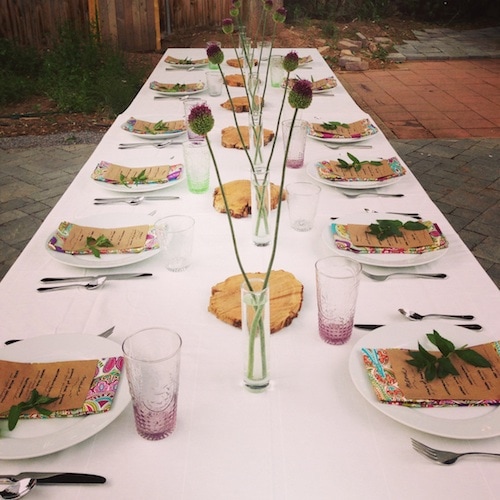 5. We had an outdoor dinner party last weekend and it was so much fun! Make sure you visit our blog on Sunday for a recap and next week we will be sharing some of the recipes from the party!
6. Caleb loves the movie Despicable Me. We've watched it a billion times. We are anxiously awaiting Despicable Me 2 so we will have something new to watch. If you are a minion fan, you have to check out these cake pops! They are awesome!
7. I love crisps, crumbles, and cobblers. We all know they are better with ice cream. Well, check out this Berry Crumble Ice Cream. Genius!
8. Caleb's favorite game is emptying out our kitchen drawers. I just wish he liked putting everything back. He thinks that is mommy and daddy's game:)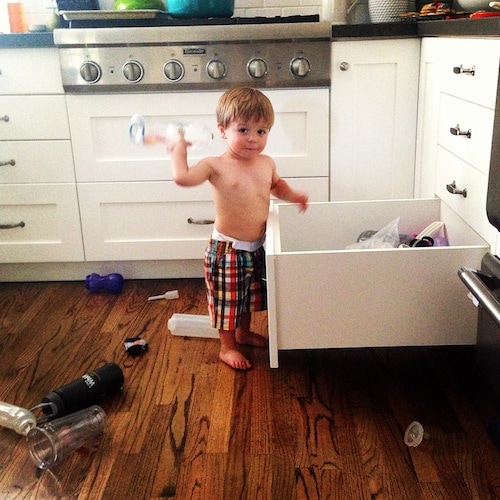 9. Love these free printables for weight conversions for common baking ingredients. They are just darling!
10. We are working on setting up a monthly newsletter. What would you like us to include? We appreciate your feedback!