His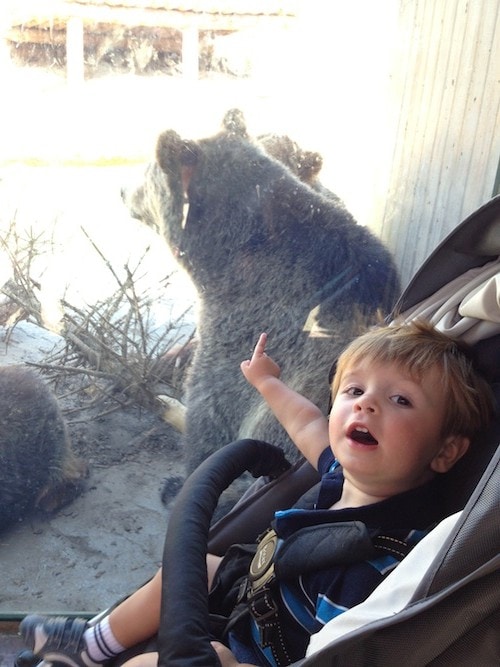 1. We went to the zoo last week and got a close up of three young grizzly bears. The bears got scared by a field mouse so they were huddled up next to the viewing window. Lucky day for us!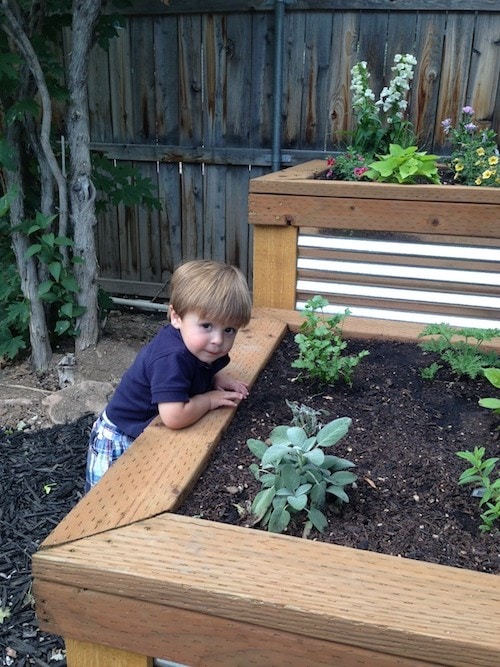 2. Caleb is more of a threat to our herb/flower garden than any bird or animal.
3. I usually go on a lot of bike rides by this time of year. Last year, I was getting ready to compete in a triathlon and had already cycled over 1,000 miles on my mountain and road bike by July. This year I have only went on family bike rides. I am going on a ride on Saturday and I can't wait.
Hers
1. Our neighbors brought us a pan of the Pioneer Woman's cinnamon rolls on Sunday. Caleb approved! 🙂 We have the best neighbors!
2. A few housekeeping items this week. There are only a few more days before Google Reader goes away. If you use Google Reader as your RSS reader to keep up with Two Peas and Their Pod, we don't want to lose you as a subscriber. Please go to Feedly or BlogLovin' and migrate your Google Reader before July 1st. And you can always subscribe to Two Peas and Their Pod by email so you never miss a post!
3. If you "like" Two Peas and Their Pod on Facebook, and we hope you do, please make sure you have selected to see "All Updates." To do this, go to settings and select "All Updates." If you are a visual person and need some help, check out this easy tutorial. Thanks for liking us! We like you too!
4. Caprese salad in grilled kebab form? Awesome!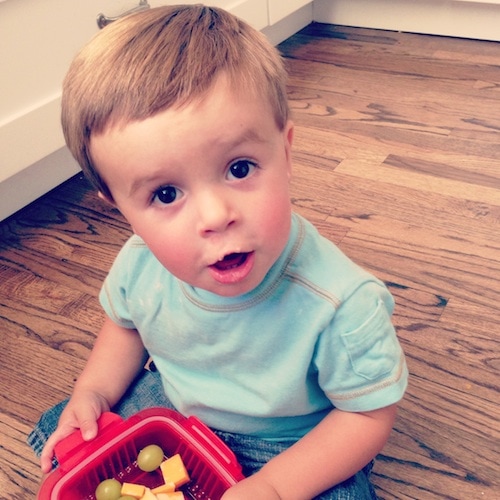 5. Somebody got a summer haircut! I am getting a trim tomorrow. Tis' the season!
6. Love these basil centerpieces! Perfect for any summer party!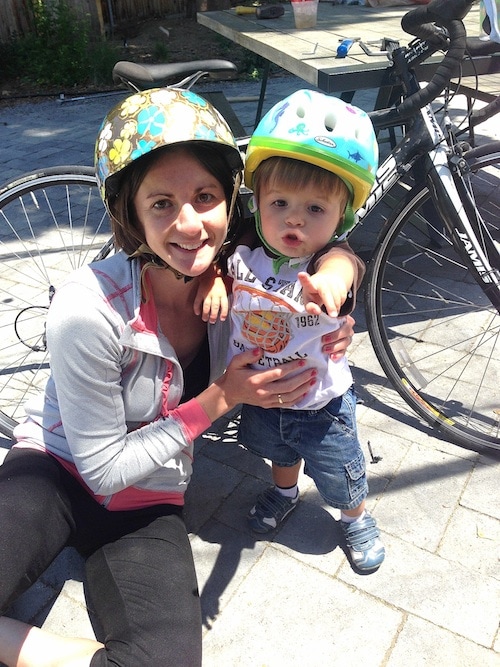 7. We went for a family bike ride over the weekend and Caleb had a blast. He loves going for rides, probably because he sits in the bike trailer and enjoys the scenery while we do all of the work…ha! We will get him on a bike as soon as his little feet can reach the ground! He loves bikes…and helmets. He would wear his helmet all day if we let him.
8. So Instagram now has video, how do you feel about this? Thumbs up or down for videos? I haven't posted a video yet. Do you want to see videos from the peas?
9. I used to hate "water with gas" but now I am addicted to sparkling water. I HAVE to have my sparkling water fix every afternoon. Thank goodness we have a Sodastream!
10. Festive cookies for the 4th!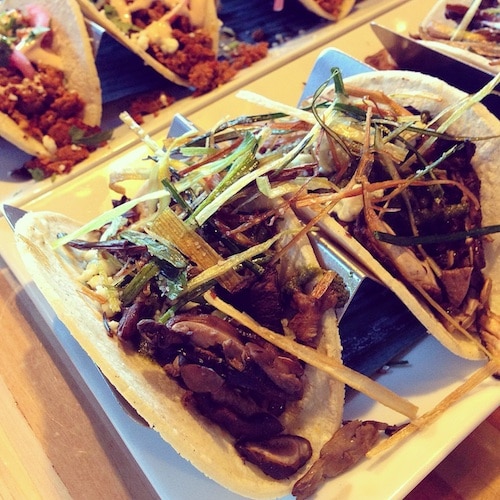 11. Last night we went to Taqueria 27 with some good friends. The mushroom tacos are out of this world!