We love Thursdays because that means it's time for a NEW This and That post! We hope you enjoy reading what we've been up to, what we are loving, what we are cooking and MORE! If you have any questions for us, leave a comment! We love hearing from you! Have a wonderful day!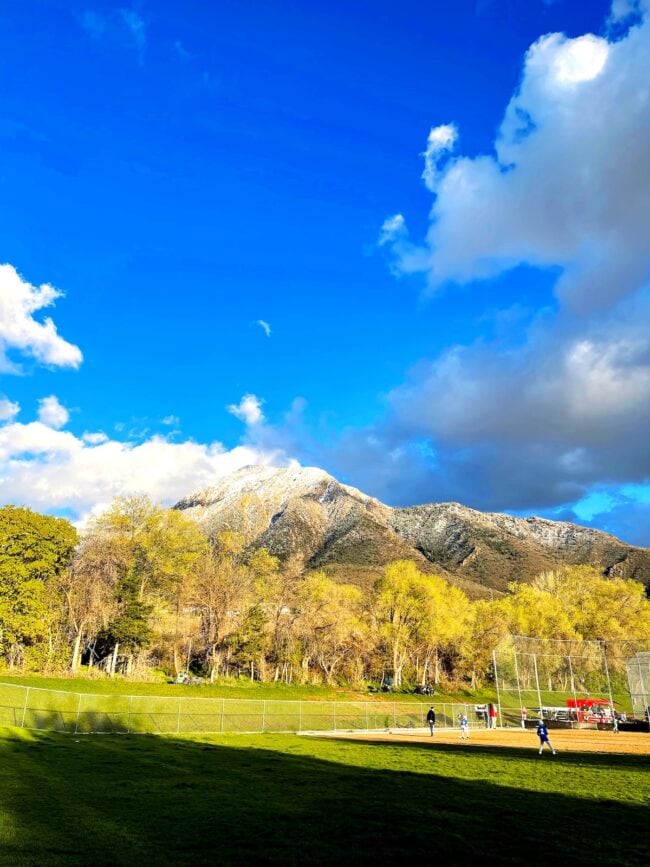 His
Caleb pitched his first baseball game this week and did great! Maxwell also hit a home run. They are loving baseball.
The Warriors/Grizzlies series is wild. We are bummed GP2 got hurt. We will be at the next game and it's going to be awesome.
Do you prefer an aisle or window seat on an airplane? I didn't ask about the middle seat because we all know that is the worst option.
We got a little snow this week. I hope we can plant our garden next week.
Hers
New this week, a fun breakfast, an easy dinner, a versatile sauce, and the best tacos!
I had a great time in Arizona. We went on a hike, relaxed by the pool, shopped, and ate lots of good food. Basically, the perfect girls weekend. I really enjoyed the food at The Henry, The Mission, and La Grande Orange Grocery. I can't wait to go back to explore more places.
Madewell is having a summer sale. A few favorites: one, two, three!
I hope you are eating lots of guacamole today!
My friend brought these pj's on our trip. I loved them so I bought the shorts version for summer! So many color options!
Blake Lively, stunning!
Ordered this for baseball games. It gets chilly at nights.
A fun idea for parties!
3 steps to help manage emotions.
Classy cover up.
Sooooo, we are going to San Francisco this weekend for the Warriors playoff game and I CAN'T WAIT! I am not a spontaneous person, but I just couldn't stop thinking about going to the game, so I booked it! We are celebrating Mother's Day and Josh's birthday, which is on Monday. The boys are beyond excited because we are also going to a Giants game. It will be a FUN sports weekend. If you have any restaurant recommendations let me know!
The perfect 4th of July dress.