It's Thursday and that means it's time for a NEW This and That post! We hope you enjoy reading what we've been up to, what we are loving, what we are cooking, and MORE! If you have any questions for us, please leave a comment! We love hearing from you! Have a wonderful day!
His
We had a blast celebrating Maxwell's 8th birthday.
The summer is winding down and that makes me sad. I am trying to squeeze in one more camping trip before school starts.
The perfect bottle for combing the boys hair in the mornings.
The basement is looking good, just waiting on cabinets and then we can tackle the rest.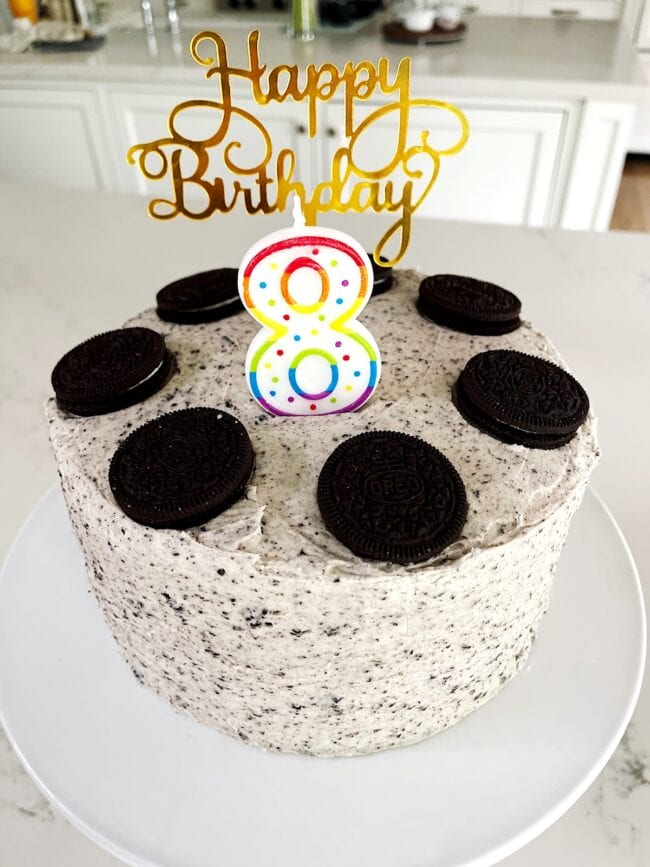 Hers
New this week, a simple summer salad, my current obsession, and the perfect summer cookie.
So I am not the best cake decorator, I don't have the patience, BUT Maxwell's birthday cake was delicious. I made the chocolate cake in our cookbook but did an Oreo frosting this time. Everyone loved it.
Ordering this super cute sweatshirt.
I taught a few cooking classes at Albion's Soulstice retreat this week and had the best time. I met the best people and the location was gorgeous!
These shoes were in my swag bag at the retreat and I am loving them. So comfortable.
Nostalgic! And I am sure these are even better:)
It's back to school shopping time for the boys and I love it! Fresh notebooks, folders, pencils, pens, etc. bring me so much joy.