His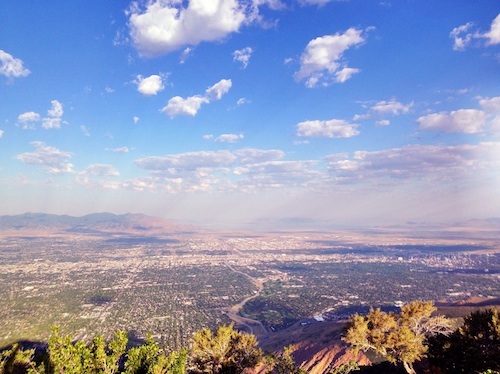 1. This last week I hiked Grandeur Peak. I am trying to get in shape to hike The Grand Teton. Not much better way to train, than to climb a mountain.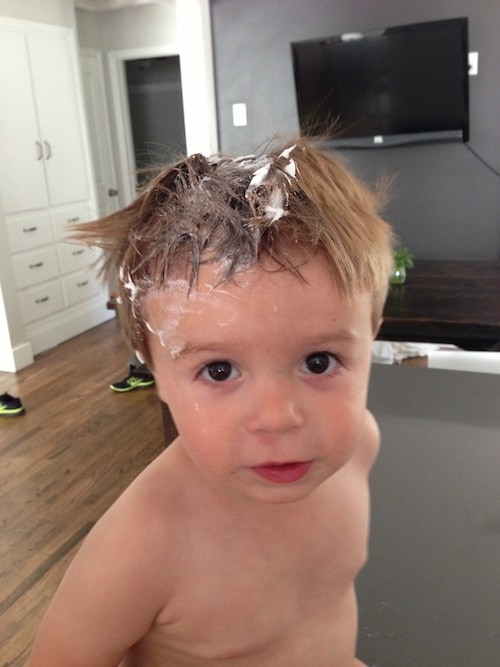 2. If Caleb gets ahold of any type of cream he puts it straight in his hair. He used to try to eat so I guess at least he's not eating it anymore.
3. Yesterday, I walked into the kitchen and found Caleb with two egg shells in his hands. He was stomping on the eggs. Our floor was a mess and so was Caleb. I guess it's time to teach him how to make scrambled eggs.
Hers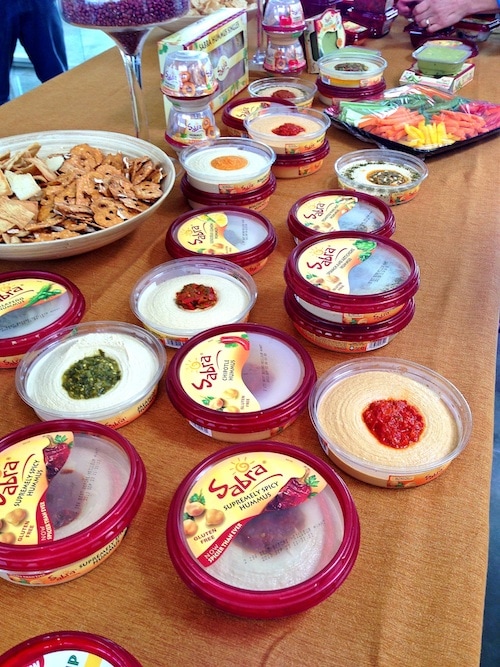 1. Last week I traveled to Virginia to hangout with Sabra. I did my fair share of sampling. I love all of their products!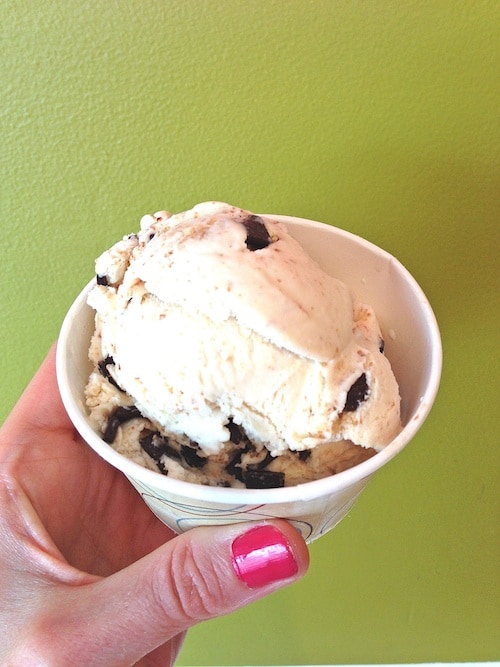 2. Virginia was having a heat advisory while we were there so of course we found ice cream to cool us down. I highly recommend Bev's Homemade Ice Cream in Richmond. I had a scoop of Graham Cracker Chocolate Chip-so good!
3. I also enjoyed a MASSIVE piece of Blackout Chocolate Pudding Cake at Bookbinder's. It was so rich…and worth every single calorie.
4. I wasn't going to eat sugar after I got home from my trip, but then I remembered that it was National Ice Cream Month. I stocked up on our favorite Tillamook Ice Cream. I fell in love with Tillamook Ice Cream when we visited the Tillamook Factory last summer in Oregon. It is the best! I bought Chocolate Peanut Butter, Fireside S'mores, and Wild Mountain Blackberry. Who wants a scoop?
5. I finished watching Brothers and Sisters on Netflix. I am looking for a new show to get addicted to. I am leaning towards Gossip Girl or The West Wing.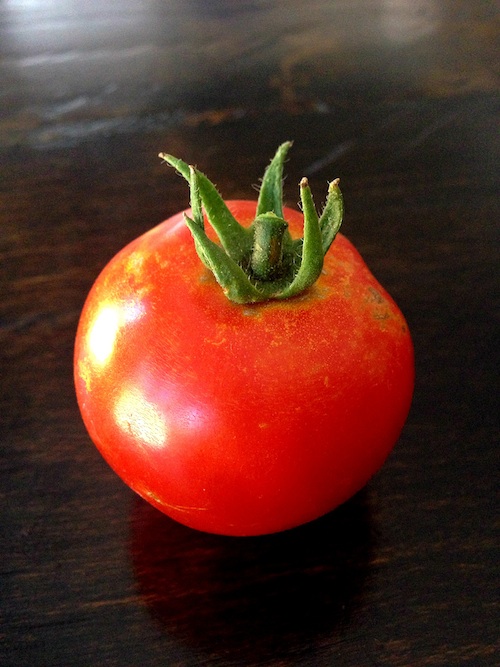 6. We picked our first ripe tomato from our garden!
7. I am a sucker for sweet and salty. I have to make these Sweet and Salty No-Bake Peanut Bars.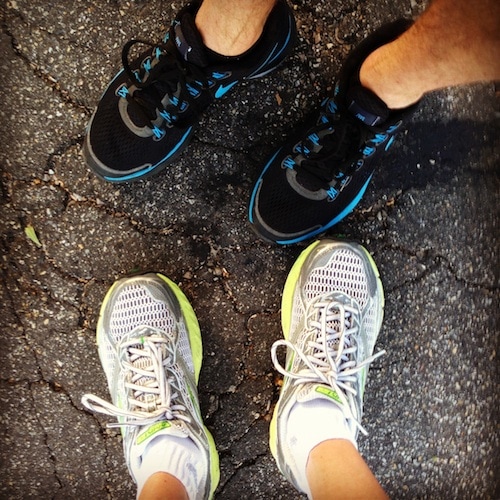 8. I usually run by myself every morning. Josh doesn't function at 5:30:) But Josh surprised me this week and got out of bed to run with me! It was nice having a cute butt to look at the entire time:)
9. I've made several batches of pesto this week. We had Crispy Gnocchi with Basil Pesto for dinner and Parmesan Crusted Pesto Grilled Cheese Sandwiches for lunch. This sandwich is up next!
10. I am headed to Chicago for BlogHer today! I will be speaking with Land O' Lakes, Ree (The Pioneer Woman), and my Kitchen Conversation buddies on Friday at 4:00 in the main exhibit hall! Come find me! I would love to say hello! And of course, don't forget to follow me on Instagram for trip updates. I will be eating my way through Chicago with my favorite blogging buds:)