His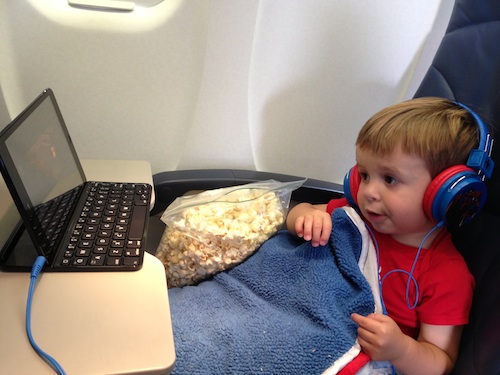 1. Caleb and I flew to Chicago last weekend to meet up with Maria. We got some Chicago pizza and now we are at Maria's dad's house for the week.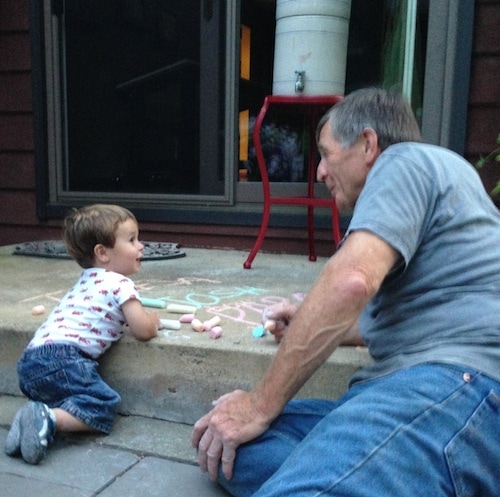 2. Papa and Caleb making some sidewalk art.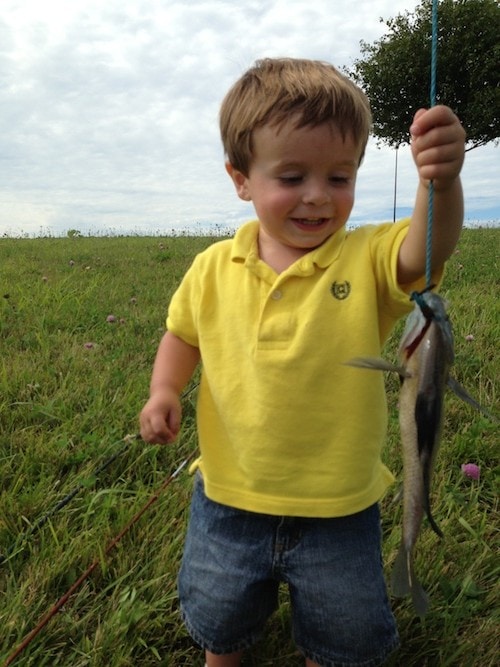 3. Caleb loves all types of living creatures and we have caught a good amount of them. We have caught a couple of fish, a few frogs and lightings bugs.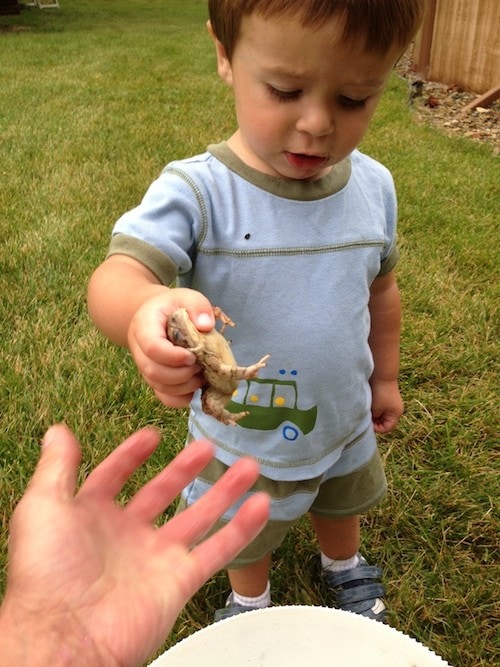 Hers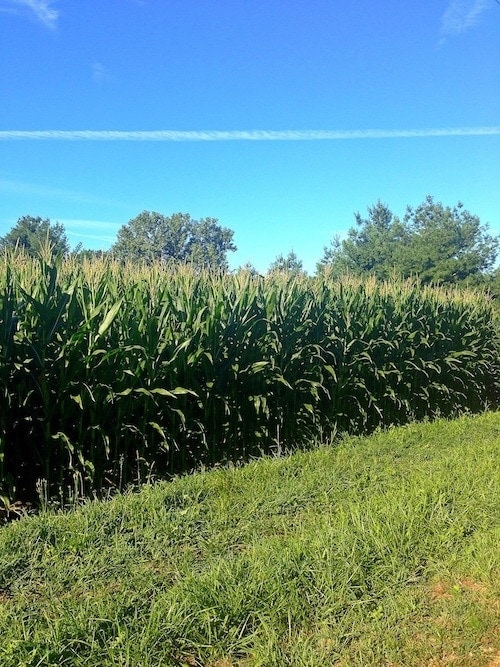 1. We are in Illinois visiting my dad. I grew up in Illinois and miss being surrounded by lots of green and corn!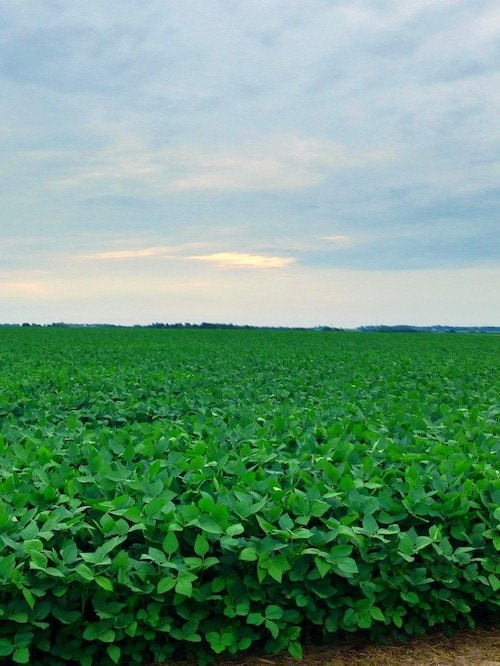 2. I love running in Illinois. It is so flat!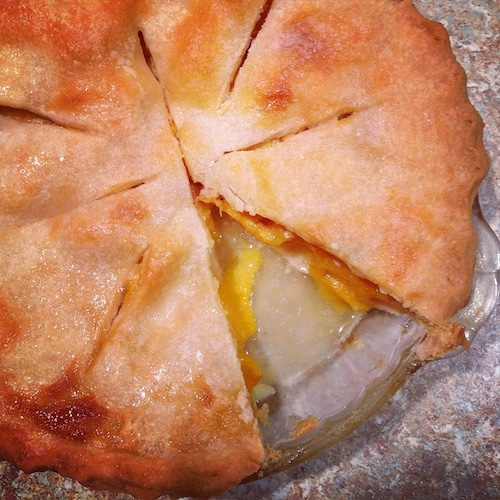 3. My stepmom makes a killer peach pie.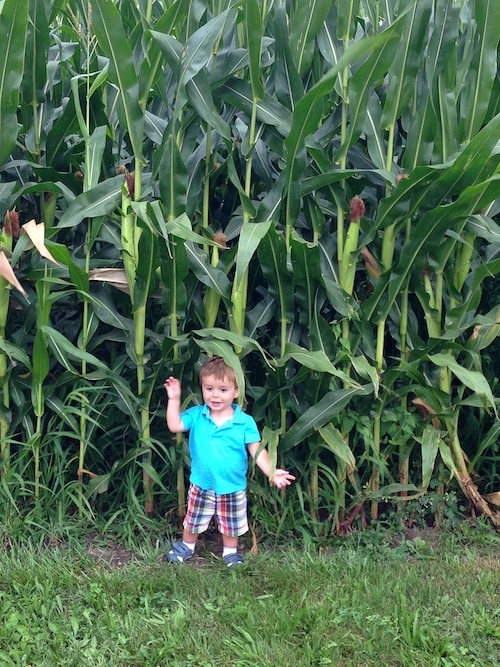 4. Caleb loves playing in the corn fields.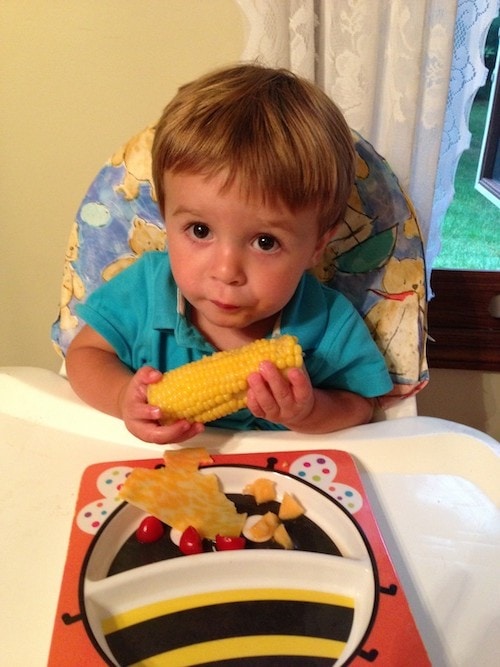 5. He also loves eating corn. Illinois has the best sweet corn! Sorry this post is so corny:)
6. Sweet potato tots-gotta try these!
7. Is your garden zucchini out of control? Check out these zucchini recipes!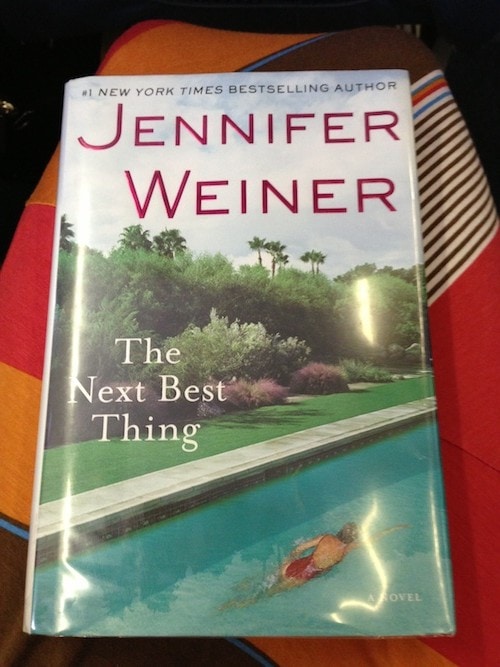 9. Currently reading The Next Best Thing. What are you reading?
10. My dad has the worst internet service. He lives in the boonies and we have to walk outside to get a signal. It is my excuse for not working this week:) I am writing this post at his office! Sorry this is short and sweet. Back to vacation:)