His
1. On Saturday we left Papa's house. Always a sad day. We had a three hour drive, followed by a two hour airport wait, followed by a three hour flight. I was worried it would be rough for Caleb but he didn't fuss once. We miss Papa already though.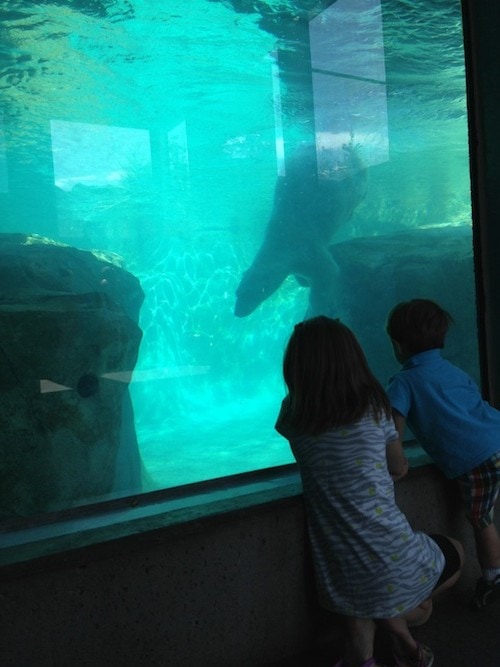 2. On Monday, we went to the zoo with Aubrey, Caleb's cousin. We had a blast. Cousins are fun.
3. Have you heard these guys rapping? It's worth listening to even if you don't like rap.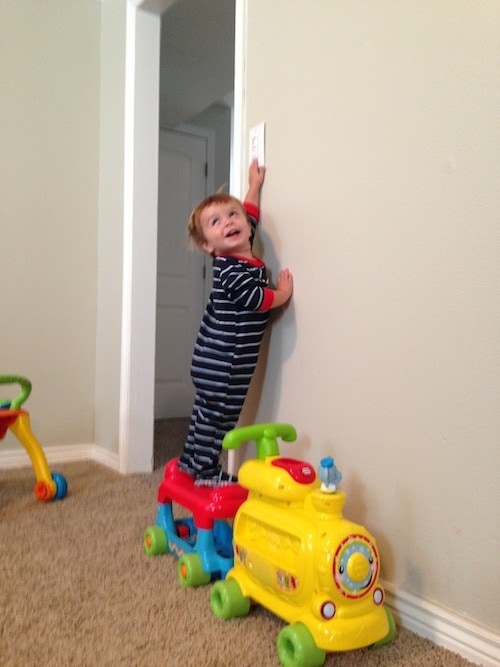 4. Caleb learned how to reach the light switch.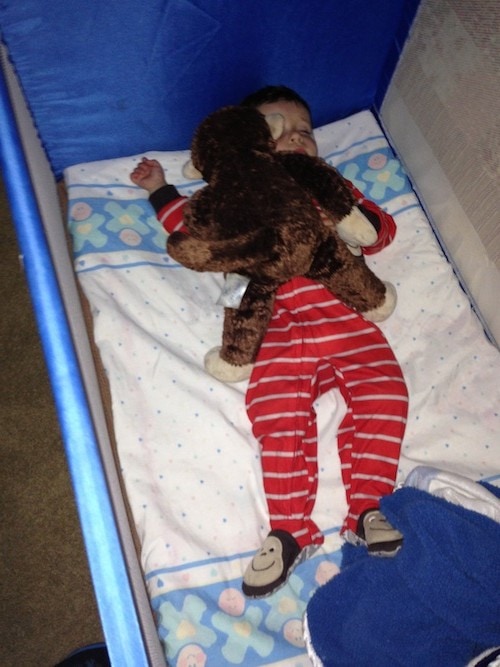 5. This is how Caleb sleeps with his monkey. The monkey was not placed on him for the picture either.
Hers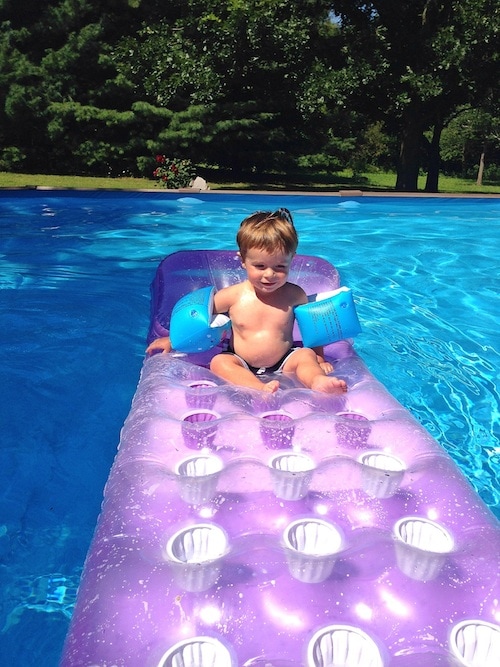 1. The end of our vacation at my dad's was just as fun as the beginning. Caleb enjoyed relaxing in Papa's pool. It was chilly, so he opted for sitting on a raft.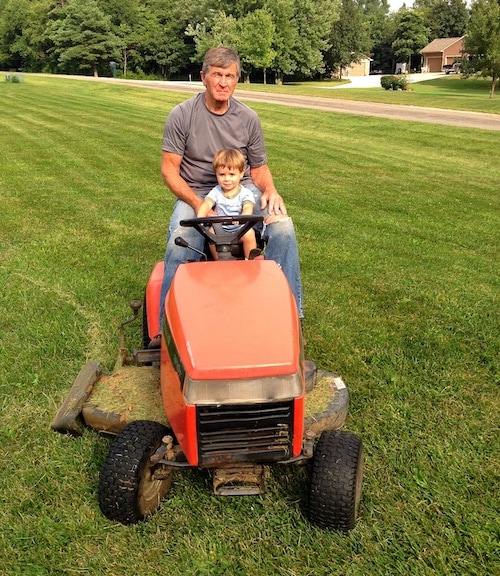 2. Caleb also helped Papa with his chores. He loved mowing the lawn.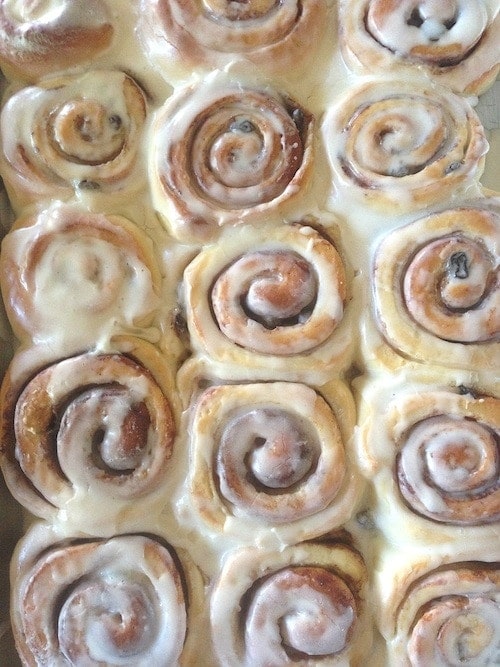 3. And of course we made time for cinnamon rolls. They are the best!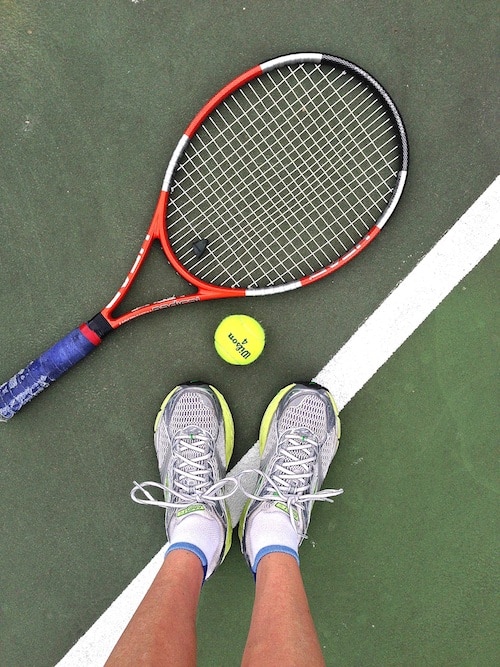 4. We played tennis to work off our cinnamon rolls. Josh and I teamed up to try and beat my dad, but we still lost.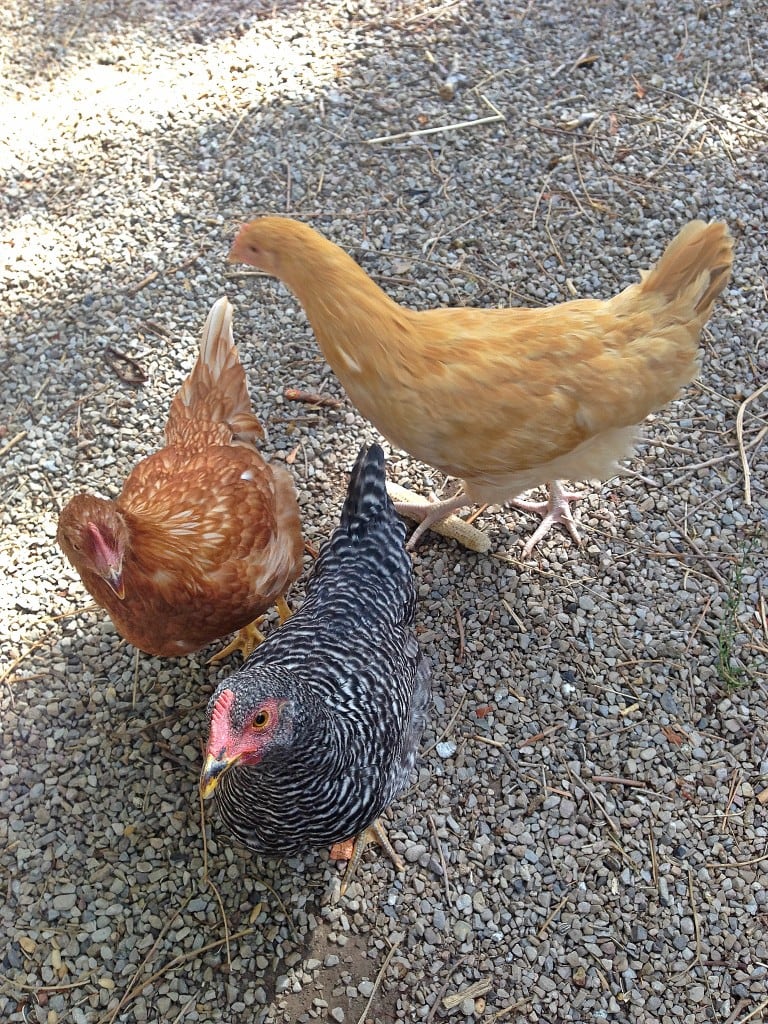 5. We are home now and trying to adjust to non-vacation life. Our chickens missed us while we were gone. They are getting so big. We have six chickens and their names are: Midnight, Daisy, Caramel, May, Virginia, and Pepper. Caleb named Virginia, after his favorite song, Meet Virginia. He loves chasing the chickens and holding them. We haven't gotten any eggs yet, hopefully in another month!
6. I am trying to get back to non-vacation eating. My favorite post workout snack is plain Chobani Greek yogurt and blueberries. So tasty!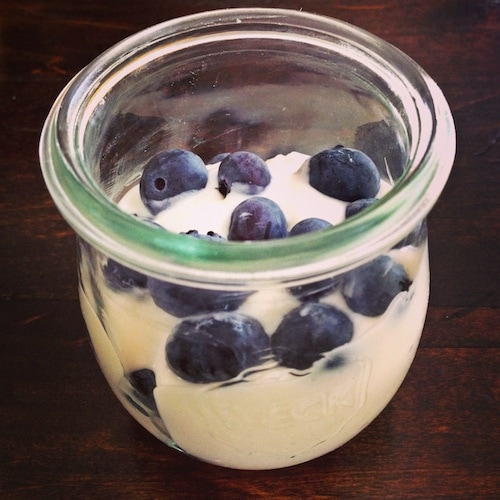 7. I want to make every single one of these salads.
8. This veggie burger is happening very soon!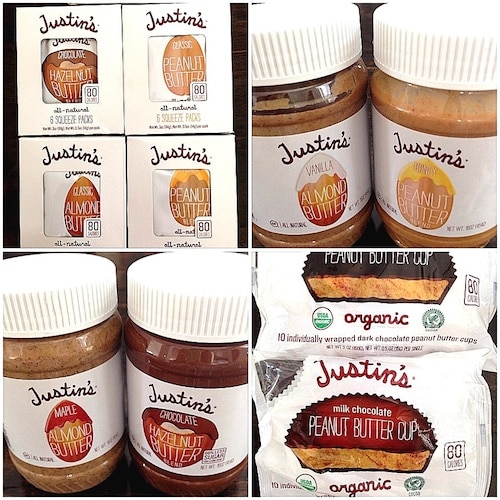 9. Have you tried Justin's? I am obsessed! I love all of their nut butters and their peanut butter cups are soooo good!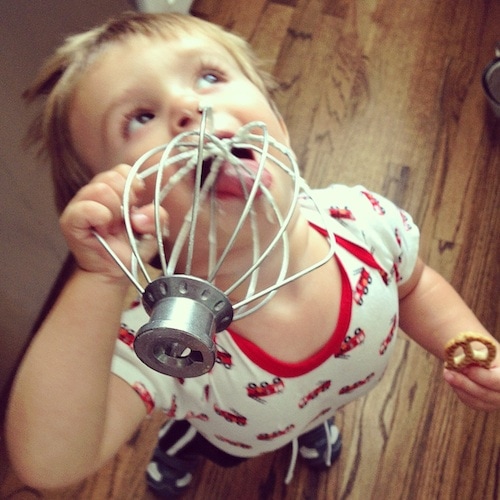 10. We've had a busy week in the kitchen. Caleb offered to help by licking the whisk!
11. Love this candy jar! Having it on my counter would get me in trouble though. I would be eating candy all day long!