His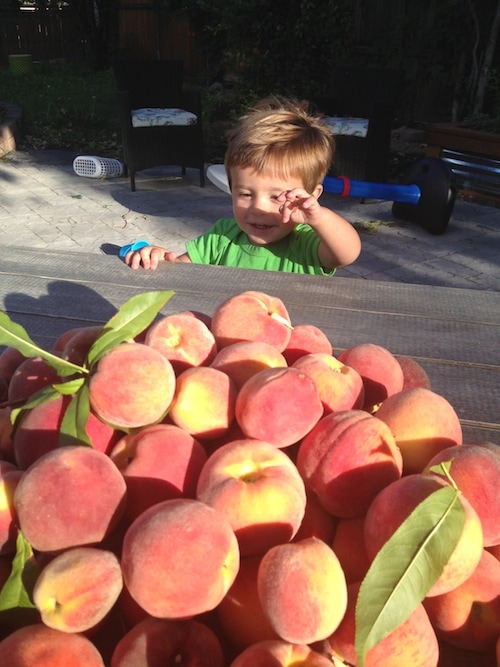 1. Check out our peaches! Caleb and I picked 91 of them. We counted.
2. A few weeks ago Ashton Kucher have this speech. It was great. I heard many critics saying he was just promoting his movie or he was channeling his Steve Jobs character. I say, why does everyone always questions intention? My take was this was just Ashton trying to embark some of his wisdom to the youth in a very relevant and relatable way for them. Excellent job Ashton and I believe in your words and ways to success and happiness.
3. I love mountain biking. I am nowhere near this caliber of a rider but it is awesome to watch. Here are a couple of angles.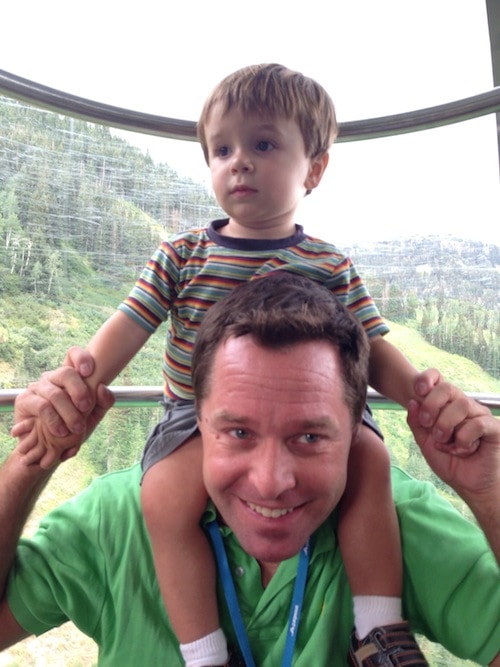 4. Caleb and I rode up the tram at Snowbird this week and we got stuck for about an hour due to lightning. Caleb wasn't scared at all. He had a great time and when we got back down everyone clapped and Caleb yelled, "We did it!"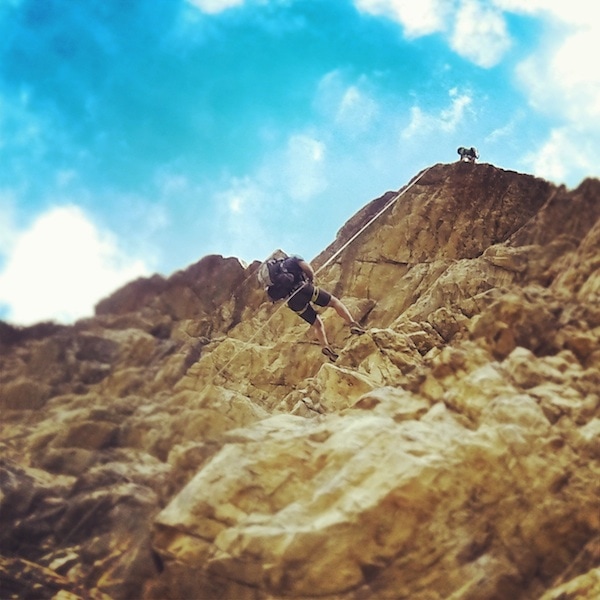 5. I am preparing to hike the Grand Teton next week with my friend Dallan. He is an incredible ultra marathon runner. Here is a picture from our training. This is me repelling off a 100+ foot cliff. Scary!
Hers
1. First of all, sorry we missed This and That last week. I totally spaced it! I woke up at 2 a.m. last Thursday in a panic. I woke Josh up and told him we needed to do our This and That, but he told me to go back to sleep. I couldn't fall back asleep, so I got some work done and worked out, but there was no way Josh was going to wake up to write his thoughts, so we bagged it. Sorry! We are happy to be back this week!
2. Cinnamon rolls and sugar cookies combined? These bars look too good to be true!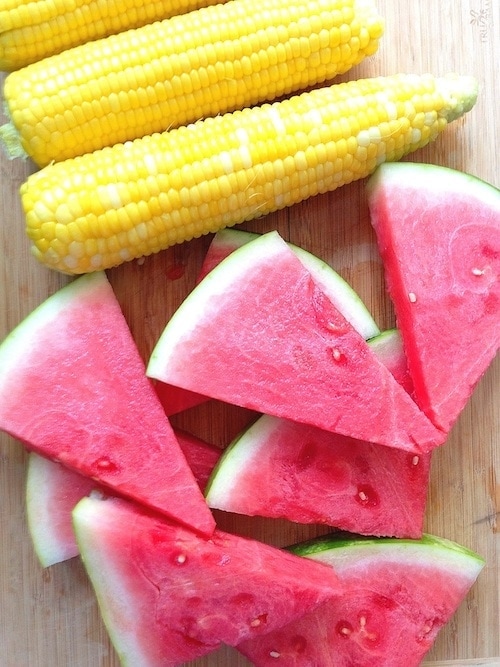 3. My favorite summer meal. There is nothing better!
4. Caleb knows how to pick out a good melon!
5. Our plum and peach tree have taken over our lives. We have been eating them all day, every day! Sometimes in cake form.
6. Want to make a pretty lattice pie crust? My friend Ali is going to make sure you succeed. Check out her post!
7. I love swinging at the park, but since Caleb needs to be pushed, I always get stuck doing the dirty work. Lately, Caleb will give me a big kiss in between every push. I guess pushing isn't so bad.
8. I am craving peanut butter this week. Especially cupcakes and ice cream sandwiches.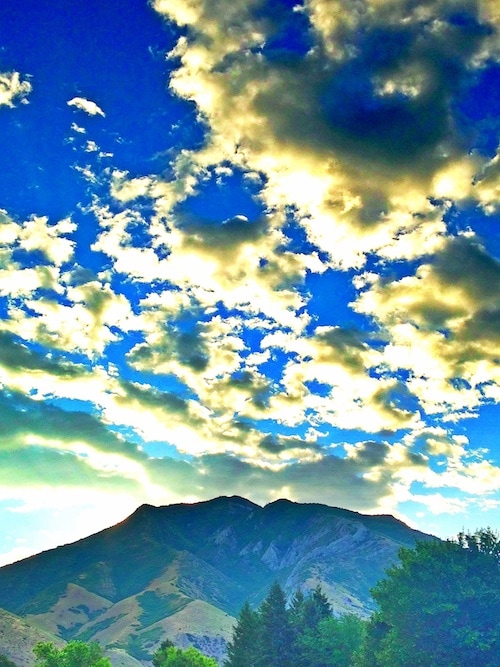 9. One reason I wake up early to run. I would hate to sleep through this view.
10. I can't stop making and eating these cookies.
11. Who's been to Jackson Hole, Wyoming? Tell us your favorite things to do, see, and eat! Thanks!
12. It's back to school time! Love these simple and healthy back to school lunch ideas!
13. I love our kitchen, but this kitchen is pretty dreamy too!